Some of you already know the story. Inspired by the 2018 Slushmeet UK-beaters I started browsing Autotrader, Ebay.co.uk and Gumtree for a reasonably priced rwd.
Late autumn an ad had popped up on Gumtree for a 2002 Intensa Blue Lexus IS200 SportCross:
(Pics by Peter3gh, note the electricity plug and the weird hitching/trailer mechanism in the bumper)
96 or so thousand miles, priced famously at... £480!!, a few dents and scratches with a fairly unknown service history but all in all in great nick for the price.
I asked around which UK FG-ers would live close enough to Manchester-Liverpool axle, where the car located. Peter3hg was up to the task.
He went to see it and reported back the condition and to quote: "I put the deposit in and if you won't buy it, I will" (which he then did).
On Black Friday I came about an idea I'd book cheap plane tickets to UK and roadtrip the Lexus to Icetrackmeet.
Few months and pubs later:
(Finnish män smiling, häpi Leksus ouner)
Then in sequence: France-Belgium-Netherlands-Germany-Sweden-Finland
Picked up a set of LHD lights from Michi's friend (a fellow SportCross owner NLZW735) in Lübeck. Front lights had already made their way to Finland in Public's TT. A "quick" installation by/with Peter3hg later:
Then it was time for the new timing belt and the aux belts and water pump: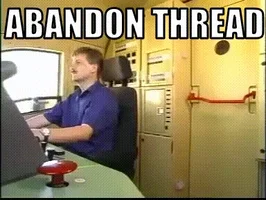 After a careful installation (brute force and ignorance):
After a total Hail Mary attempt at pouring Radweld and hot water by the bucketload into the system we managed to plug the leak (somewhat) but it did make it to Pudasjärvi to the meet without any drama.
The next morning after arrival, after relaxing in the sauna and having eaten well and slept it was time to take it out on the icetrack:
I almost forgot to mention the fact that all UK spec SportCrosses came with limited slip diff as standard
(awesome, right?)
Quick rewind to today, photos by Public:
Jalopnik famous!
https://jalopnik.com/how-much-does-your-car-cost-in-england-1830386771
Serviceheft 2.0
All in all, £480 well spent.