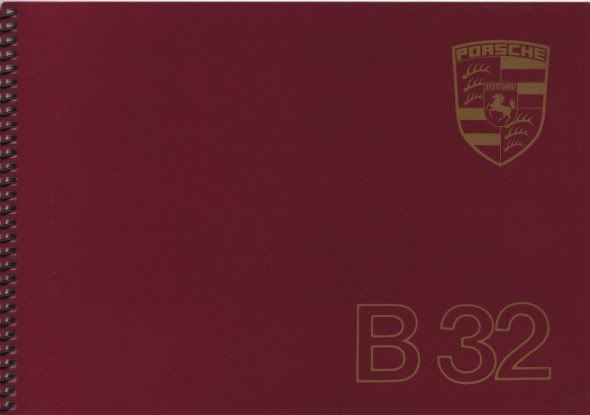 I discovered something interesting over the past week or so, it started with finding a manual for something called a "Porsche B32" on an eBay auction. On the auction pictures, a Vanagon was shown in the manual. With a bit of research, with information hard to find, I present you with a Porsche-badged, Porsche-factory-built and registered Vanagon, one of 10 or so ever built.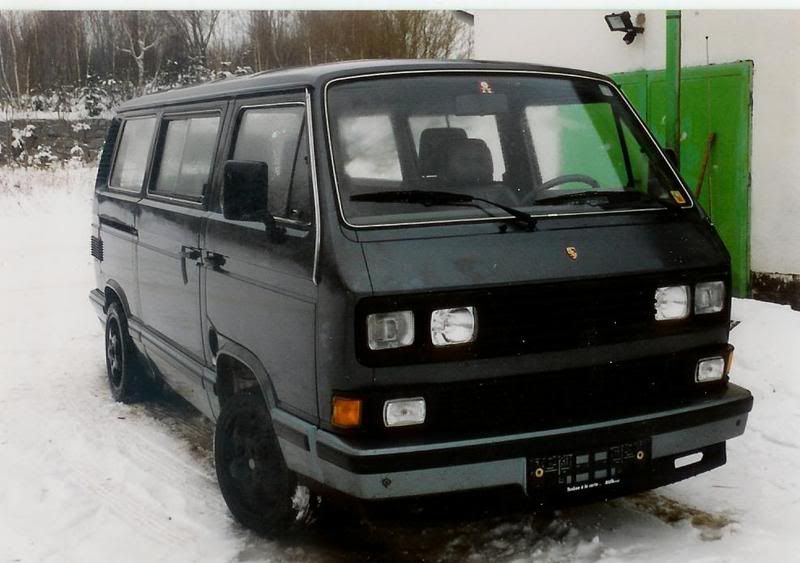 From the myths about the B32, I've heard that the first was a support vehicle circa 1984 when Porsche was racing the 959 in the Paris to Dakar race. When it came back to Zuffenhausen, Dr. Porsche borrowed it to haul the kids to school. It was at that point that they decided to produce a more refined version that Mrs. Porsche could drive. Official numbers are rumored to be 11 produced.
I don't have a lot of information yet, but this is still pretty cool. They were apparently equipped with a 231PS flat-six Porsche engine, and had brake and suspension upgrades to boot, along with a Porsche quality leather interior. An interesting find -- I hope to get more research done on this soon.