Seems like there is some interest in doing a thread like this. In order to organize it, everyone should submit one picture of their car. (let's simplify this and only allow 1 car per user)
There are quite a few users who rarely post, so I don't think they should be on the poll, so therefore only cars posted in this thread will be able to be voted on, that should eliminate the lurkers.
Remember this is just the entrance thread, so post
ONE
pic of your car if you wish to participate and try not to post too much more than that.
_____________________________________________________________________________________ ____
Ok I guess I will take a stab at it.
Here is my 1984 Mazda RX-7 GSL-SE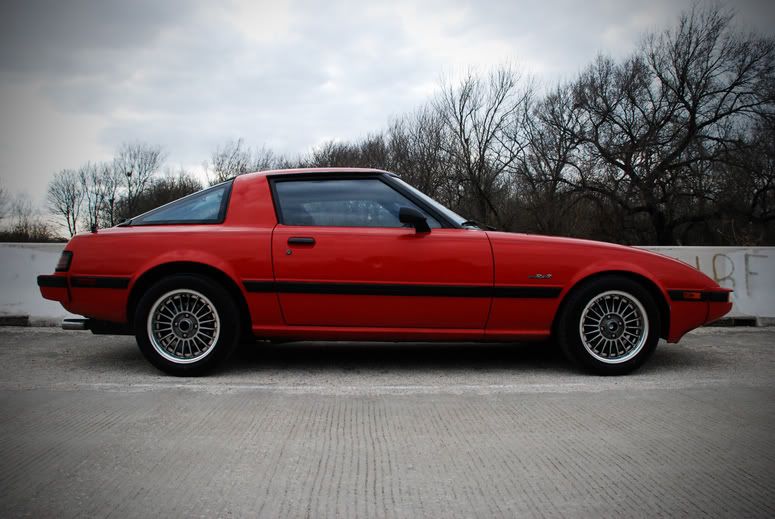 In about a week, maybe 2, it will look a little different. Rear will drop about 1'', front should be around the same, and the wheels will be polished spokes with a black lip. The muffler is also dump tip style now.
Mods:
-Racing beat header with full exhaust
-Tokiko Blues
-Racing beat lowering springs
-Impul super-fin wheels with Kuhmo Ecsta XS tires
-RE-Amemiya shift knob (ok not yet, but will order soon
)
edit: Mods if you think this thread would be more applicable in the 'post your car' forum, you can move it. Also, I think we should stick to cars only here, maybe a separate thread for motorbikes?
edit2: Adding mod list/specs is fine. We'll see how it goes before deciding when to making a voting thread.