"...If your patient is not making any respiratory effort and has no palpable pulse, however, is Alert on the AVPU scale. You can assume Zombie Apocalypse has occurred. Please turn to page 23 of your JRCALC..."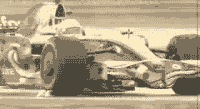 "But Jesus I counted three sets of footprints." Jesus' eyes narrowed as he drew his pistol. "Son of a bitch found us."
IV - VIII - XV - XVI - XXIII - XLII
???s ??? ?? ?
My Flickr Account