Welcome to the 2007 Japanese Formula 1 Grand Prix, sadly not from Suzuka, but from the Fuji Speedway.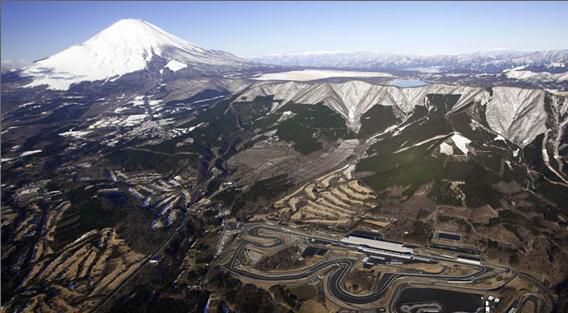 Yes, that is it's actual location!! Stunning hey
F1 now leaves Europe until 2008 and has its final back to back race with Shanghai the following week, and then Brazil 2 weeks later to finish the season off. Belgium was a bit dull, so hopefully a new circuit will liven things up a bit. Hamilton now leads Alonso by 2 points, with Raikkonen the only Ferrari likely to challenge.
Here are the questions.
1) What are your first impressions of Fuji based on what you have seen of it so far?
2) Where will Adrian Sutil finish in the revised Spyker?
3) Toyota are known for their corporate running at Japan, where will we see Ralf and Jarno on the grid?
4) Who will be the best of the rest behind BMW? RBR, Williams, Toyota, Renault or Honda?
5) Will Alonso get ahead in the championship in Fuji?
6) What will you miss about Suzuka not hosting this race until they run alternate years?
And here's one for Speed viewers.
7) What annoys you about David Hobbs the most?
Im looking forward to this race. It's meant to be very picturesque on TV. Hopefully we get some good racing. Practice begins on Friday, 28th September.
Let the discussion begin.