Joined

Jan 15, 2005
Messages

1,647
Location
Car(s)

Boring '02 Accent.
After installing my new GFX card I ran the test again and although my computer is far from being a gamer's system, it is performing much better than it did before.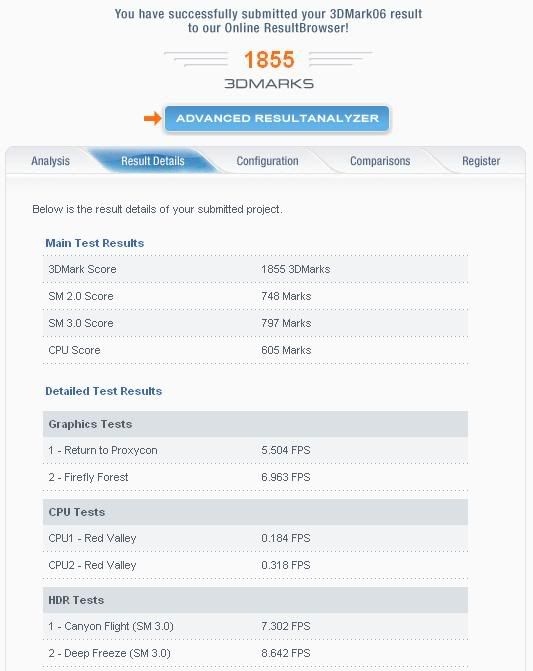 Lots better than the 67 I got the last time I ran the test ! :lol:
Hey I could see more than still pictures this time !
So how do you guys fair on this
Those with good systems must see some awesome animations.
From that test's standpoint it is obvious my CPU is way outdated but I won't change it until I am ready to get a whole new box in a few years from now.
It's just not worth it to upgrade piece by piece this old one at the moment. It works good enough for my needs.