Joined

Feb 11, 2007
Messages

902
Location
Car(s)

'91 Sentra SE-R, 2003 Triumph Speed Triple 955i
Today I went with my father and a good friend of ours to a car auction that we have frequented since I was in grade school. We were looking for a work van to beat on for the winter, and our friend was looking to replace his Ford Taurus, which he had bought at the auction for $400 four years ago and put 80,000 miles on without any problems. The car's oil pump just bit the dust at 285,000 miles. Not too shabby.
This auction is open to the general public, and you see all sorts of people from all walks of life. But, mostly just greaseball car dealers. The cars are also a huge mix. You have "guaranteed" cars, which are typically just shitboxes being sold by greaseball car dealers - the cars they cannot legally sell on their lot due to problems. The other type of car, the one you actually score a good deal on, are the "red light" cars. These are given by people for a tax-deductible donation. It's literally a mixed bag. There was once an old 2-stroke Saab 9-2 that someone donated. Today, there was a kit to build a light aircraft, engine and all. Classic cars, beat to shit cars, really nice cars. Boats, campers, you name it. Over a dozen solid Toyota Camrys, and more manual transmission cars than I have seen here in a long time.
Today's auction featured a variety of interesting cars in both the donated and consignment sections. This 300zx, for example.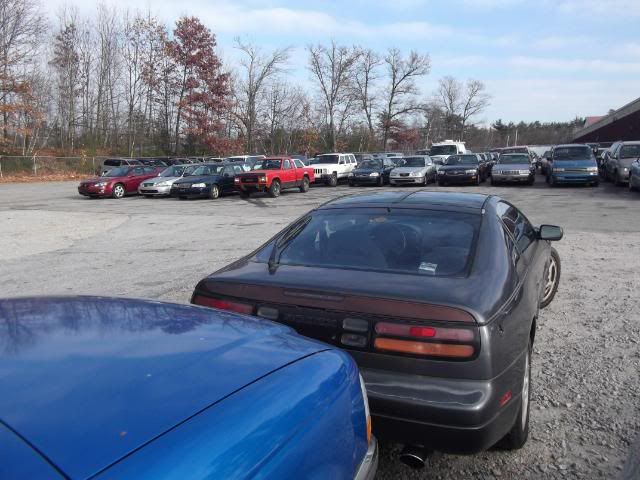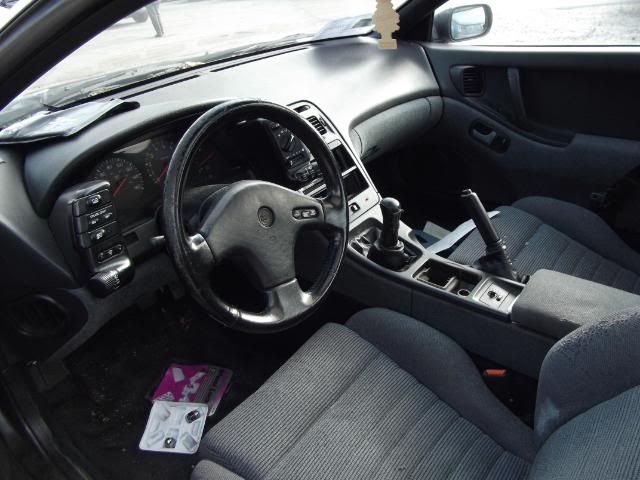 Continuing on with the Japanese performance cars, there was also this 3000GT.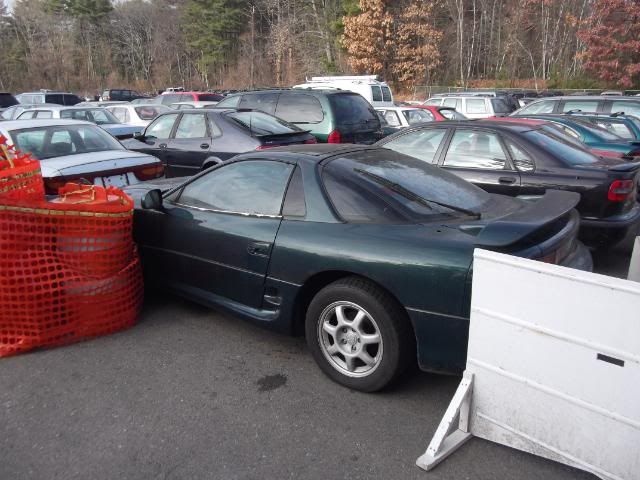 This Toyota Celica was in the non-running section and sold for next to nothing.
I was not expecting to see a Sentra SE-R in the non-running section in such bad shape.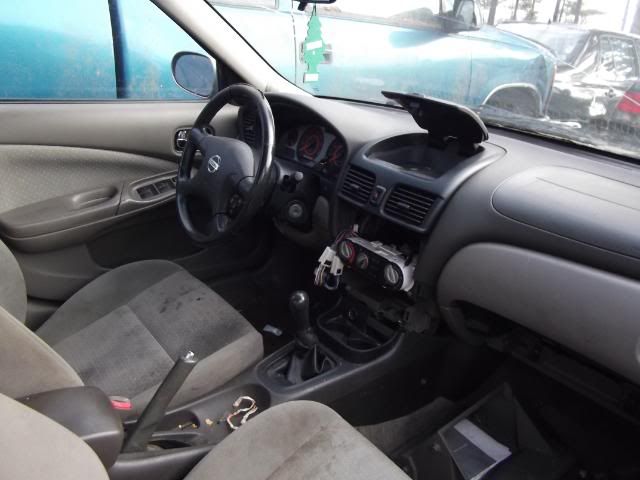 This NX200 was also a surprise. It was in rough shape overall, but solid enough to sell for a decent price.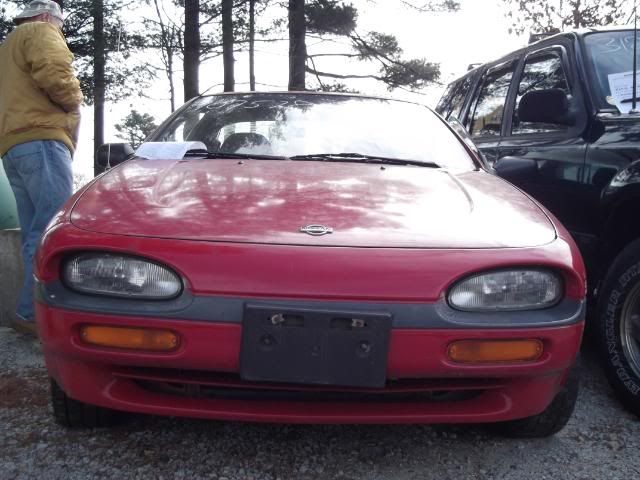 I was quite surprised to see this clean Fiat X-19.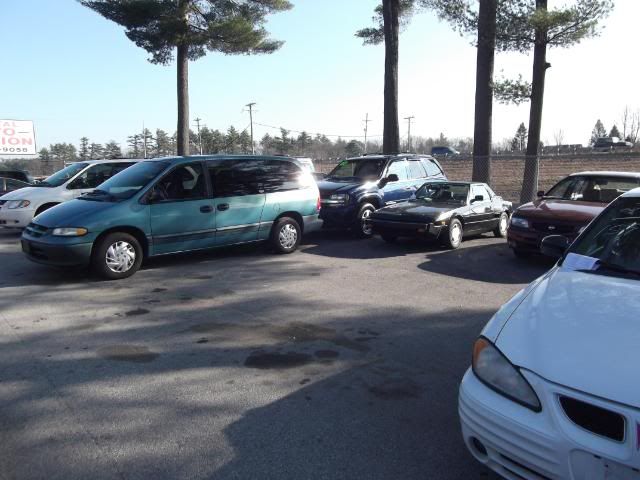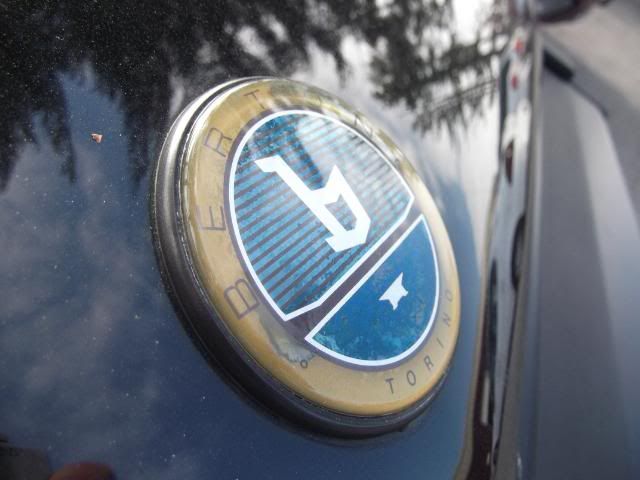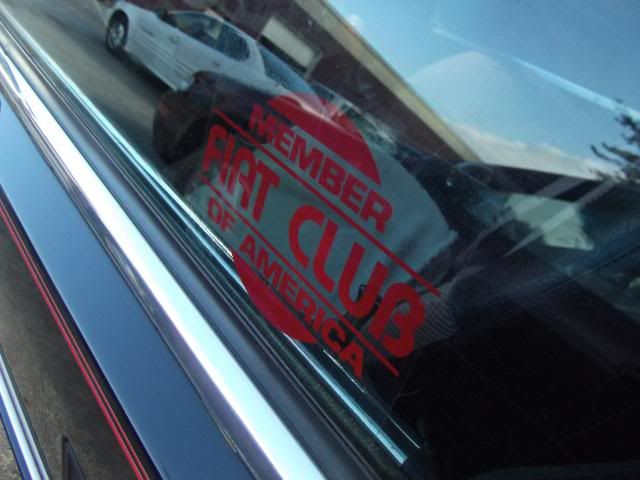 Along with this '39 Plymouth
With this '82 Rolls Royce right next to it.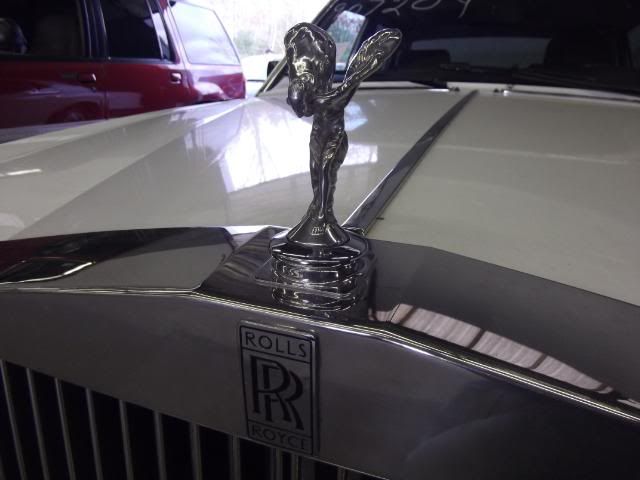 On the topic of Luxo Barges...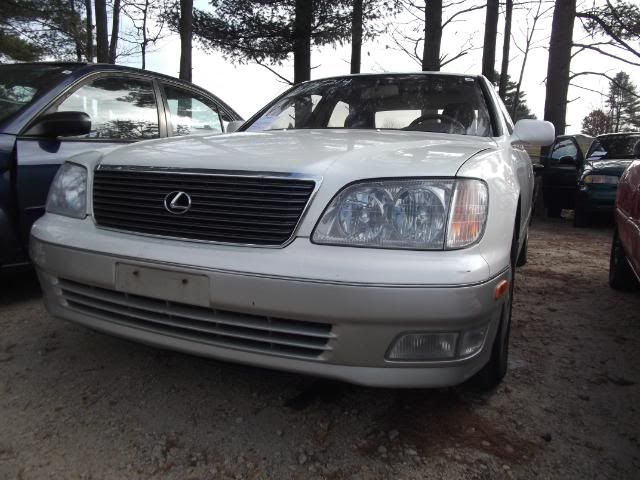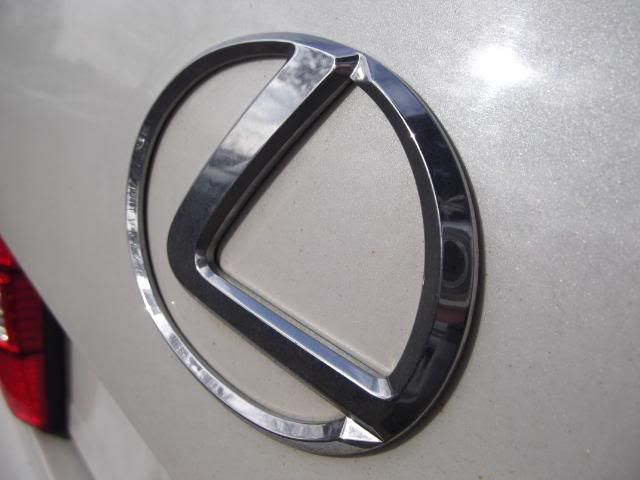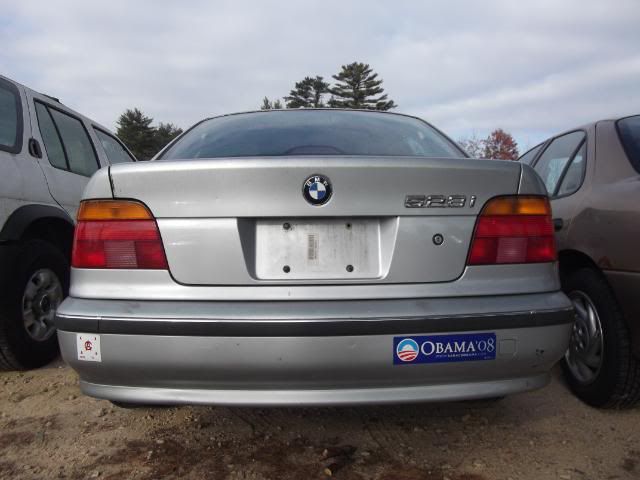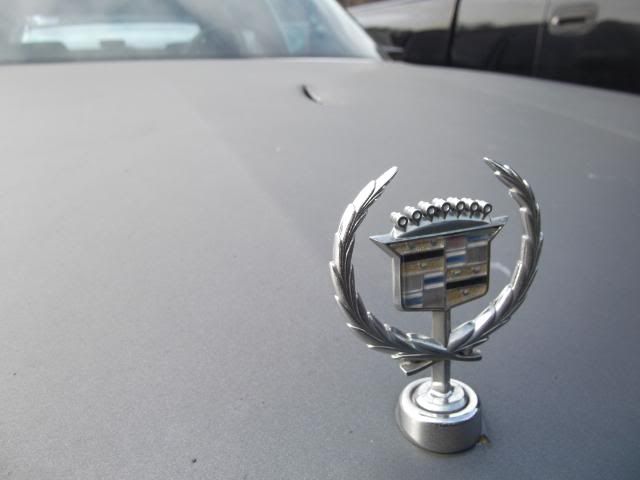 The auction has quite a few interesting sights to behold.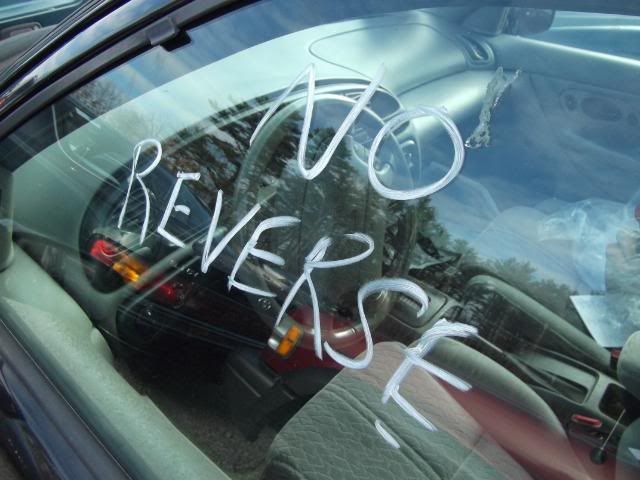 Like this rare 4x4 Ford Escort Turbo Wagon!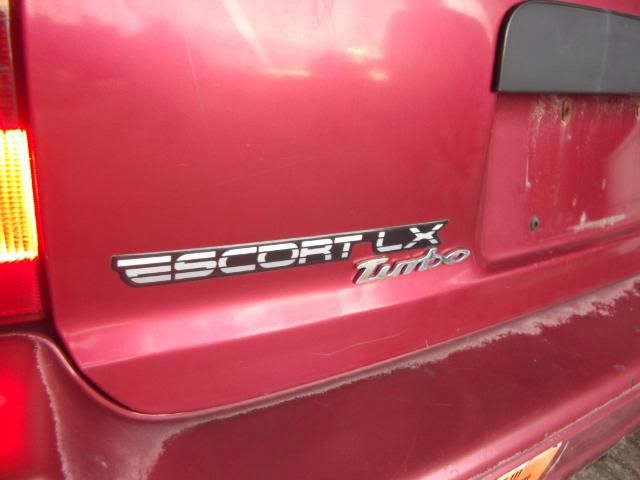 It is odd to see a New Beetle as a donated red-light car.
Or such a late model Pontiac.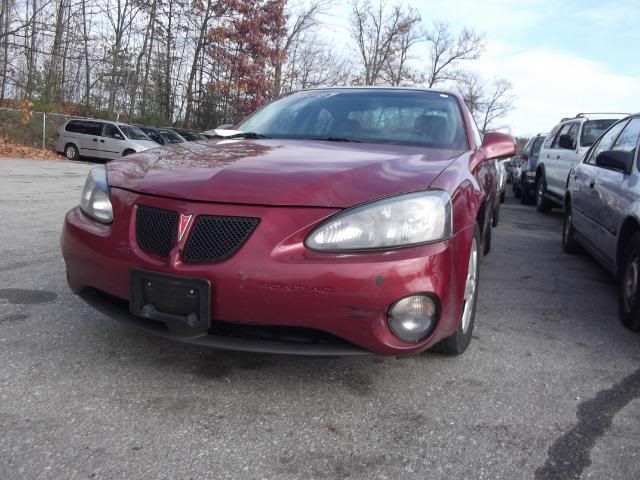 Plus this first-generation Toyota Prius. One of two at the auction, both donated.
This Gran Torino Wagon was another oddity.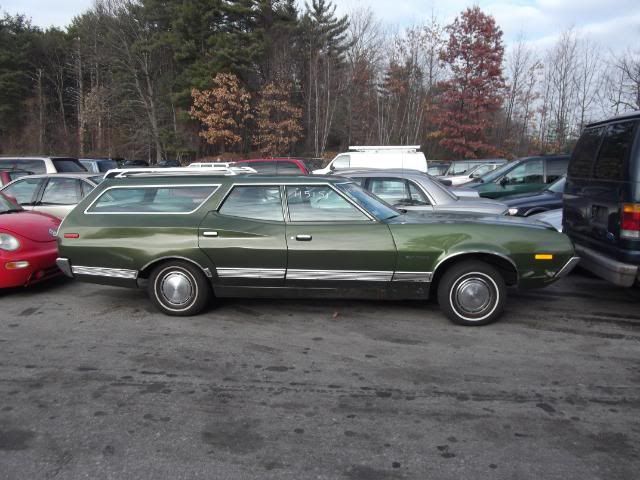 Plus probably the most awesome car at the entire auction. This beat-up Corolla was simply surreal to look at. I seriously considered bidding on it just to have as a beater.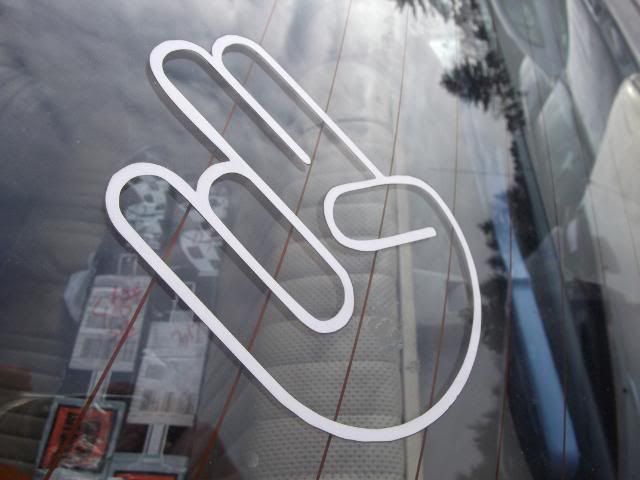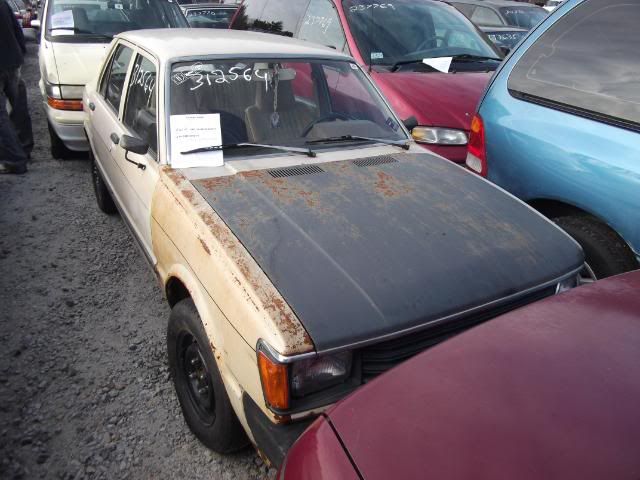 It seems his apparent devotion to his Toyota waned when he saw the opportunity for a tax-deductible donation.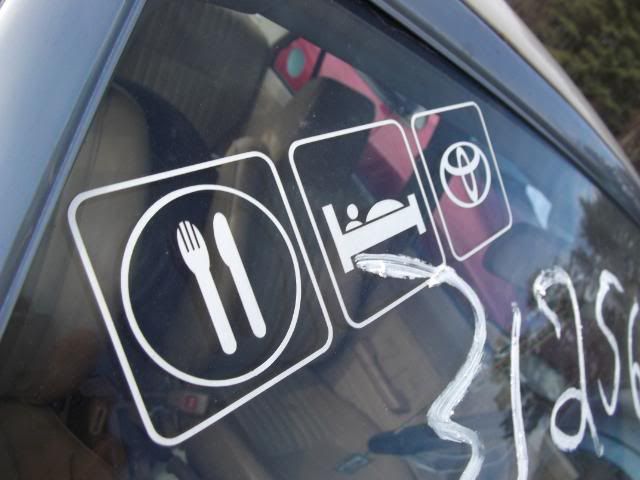 This Infiniti G20 was also clean and hard to resist. Went for a good price.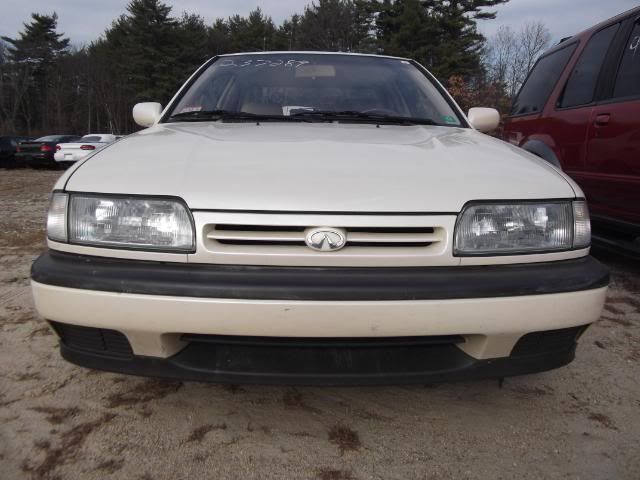 This Mustang, although a manual, was a piece of shit.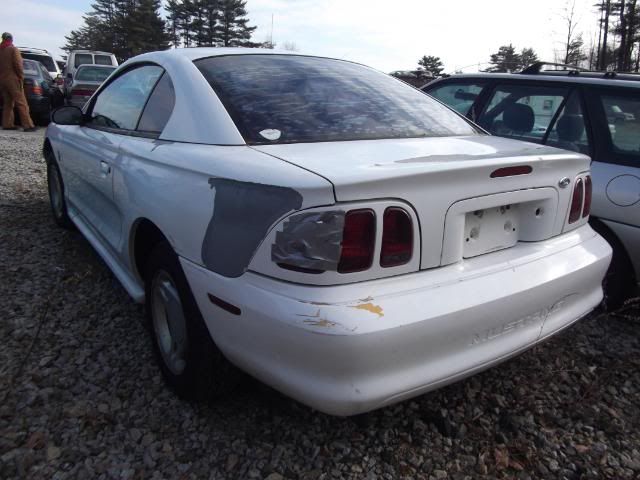 Dae-WOO!
Very many of the cars have seen better days.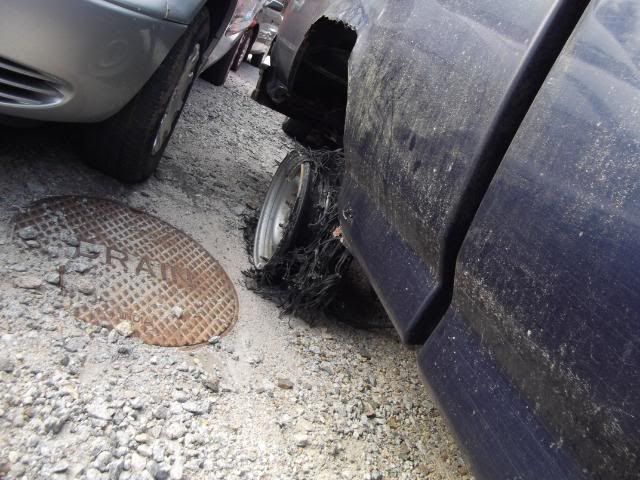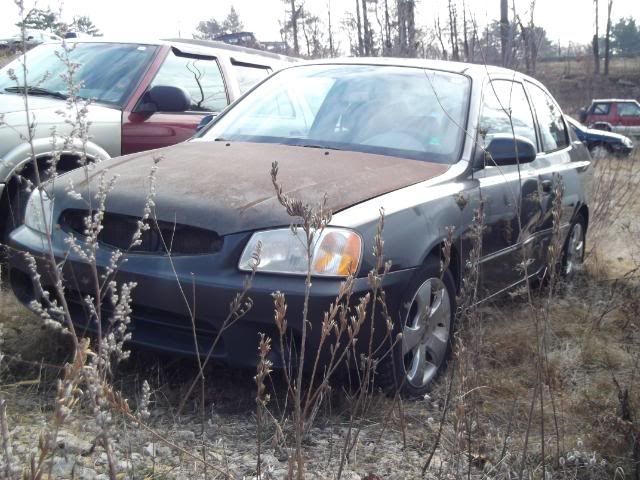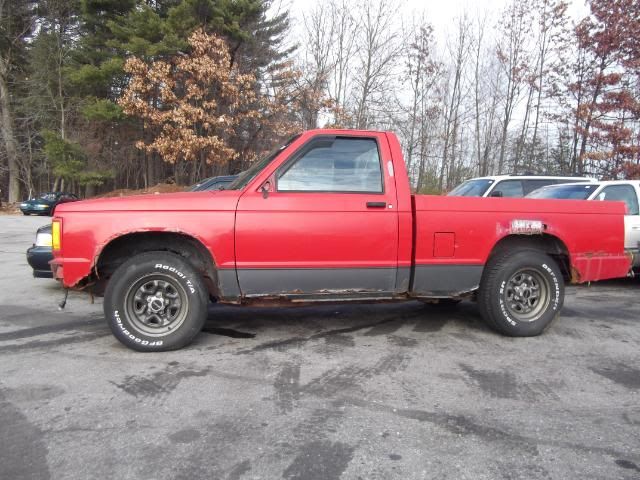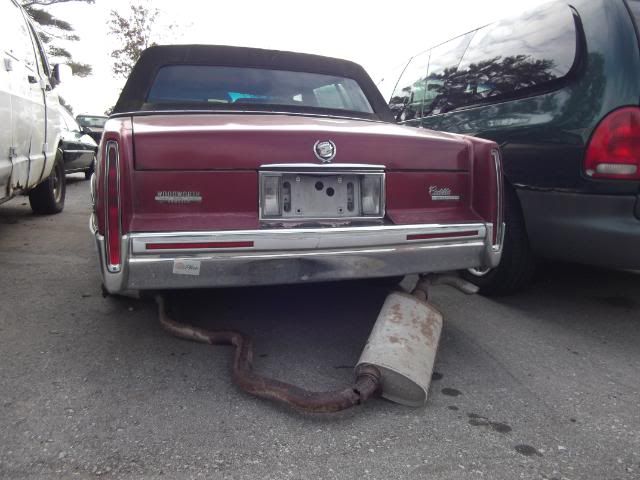 So the auction begins.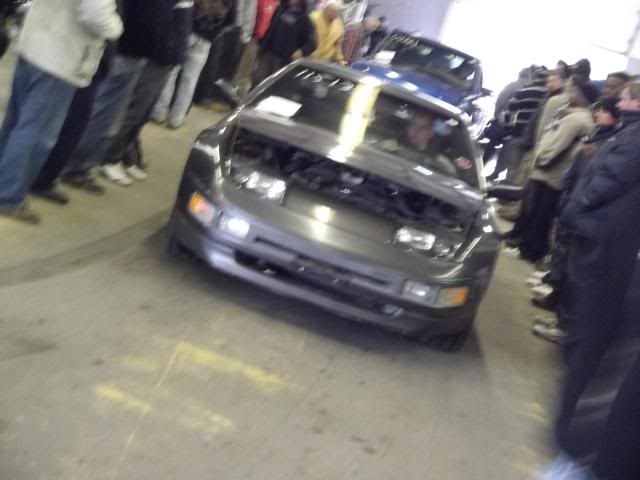 The 300ZX was running on three cylinders at best, and sold for next to nothing.
I had a really hard time resisting the Corolla. The clutch was good and it ran, but I still passed up the chance to bid. The minimum bid is $200 from the junkyard, and it wound up selling for $225, so someone decided to spare it.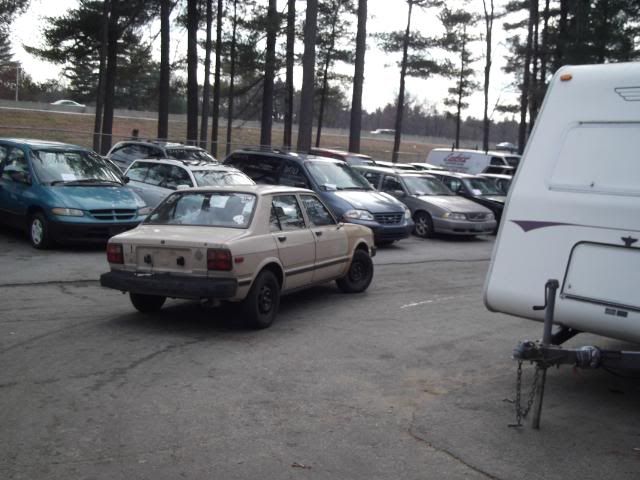 This Caravan sold for $300, and it ran and drove just fine.
It was strange to see a Harley 883 Sportster as a donated item, but there you go.
This Land Rover was a consignment from a sleazy car dealer, and failed to sell. Shame the junkyard minimum bid doesn't count on consignments.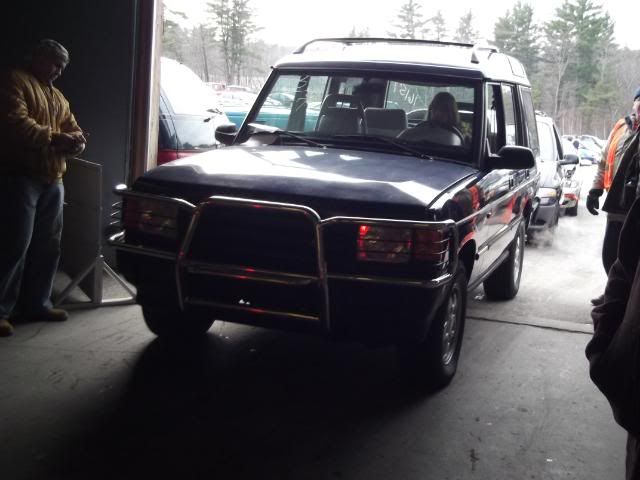 This five-speed Civic stalled out before entering the building, and it was a fifteen minute effort by the crew to get the hood open. Despite that, and the fact that it then stalled out again after the jump start and failed to run during bidding, a couple of Mexicans bid the donated car up and one of them bought the thing for $1200.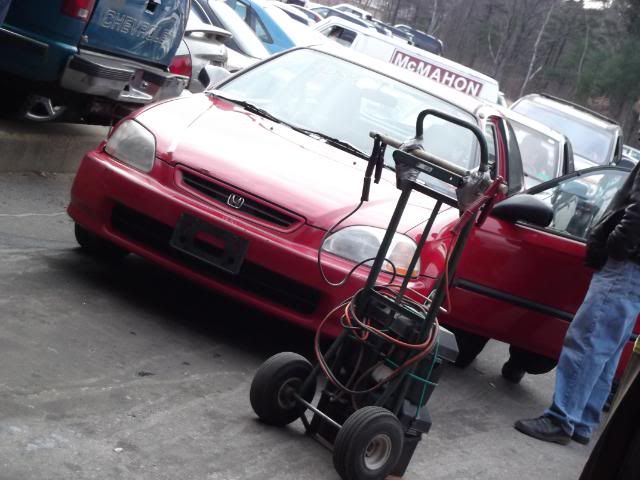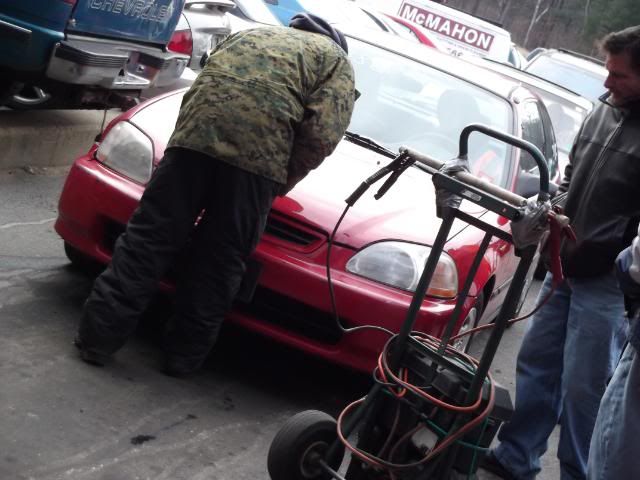 This manual BMW 3-series was also beat to hell, but it ran. Sold for $600.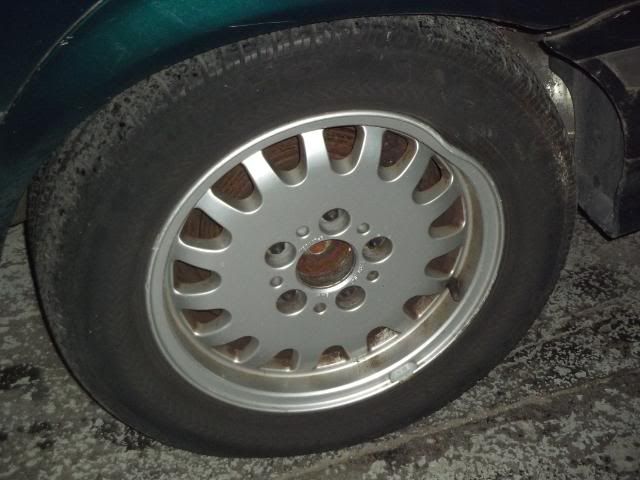 Another "guaranteed" car from a car dealer. Note the smoke from the hood.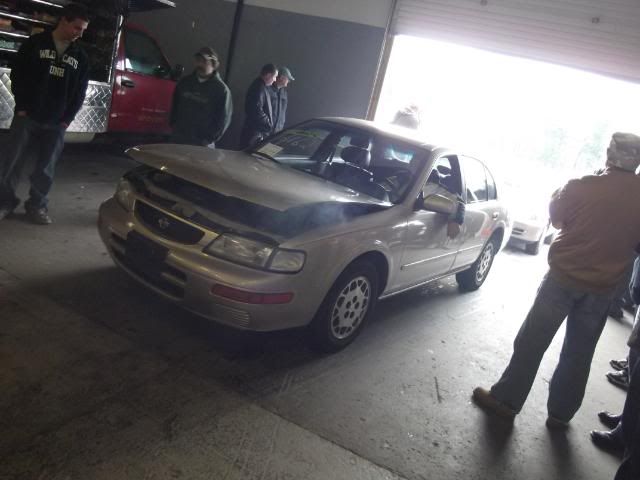 A lovely Buick in the classic GM color, "Lower Resale Value Purple"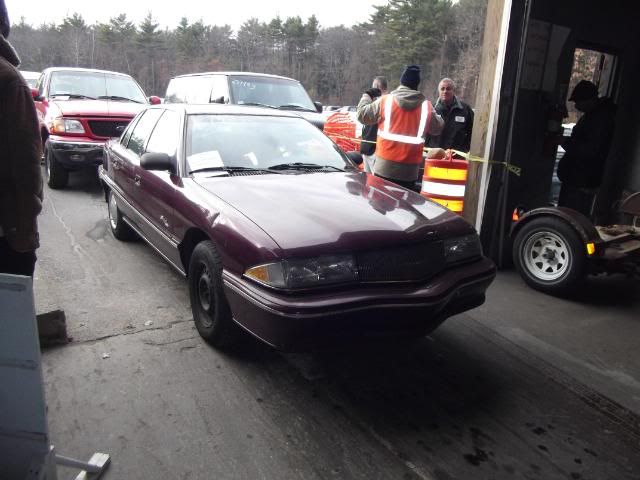 This Prelude was running on two cylinders. Nonetheless, two Mexicans wanted it badly enough that it sold for over a grand.
This thing failed to sell at all, so to the junkyard it goes.
At the end of the day, we wound up with a good running work van for $500. A donated Mercury whatever with only 113,000 miles.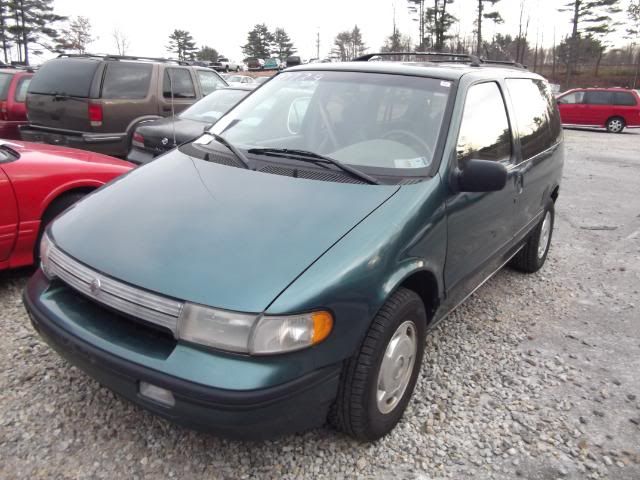 Our friend bought this Camry, also donated, with 136,000 miles. Complete with a fresh oil change, and four snow tires in the trunk. Incredibly solid car for a very good price. He should be able to depend on it for a long time, I'm happy for him.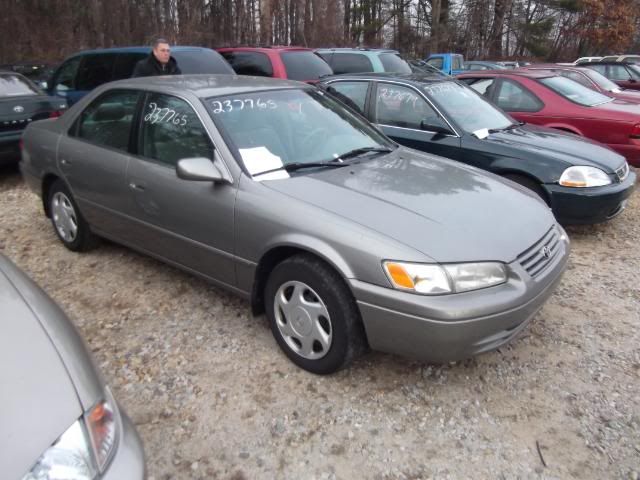 Although I let the old Toyota slip past, I'm glad it has eluded the crusher for at least a bit longer.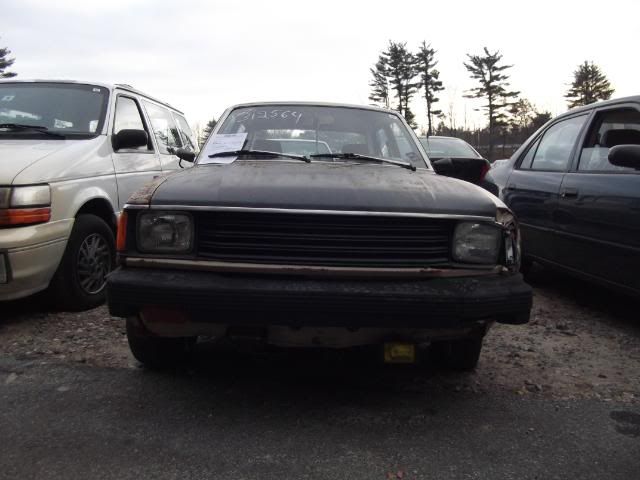 As the sun begins to set, the auction ends. Everyone takes care of their paperwork, and then go out to the lot to claim their prize. Luckily today was successful day at the auction.
Last edited: