Joined

Nov 30, 2008
Messages

3,063
Location
Car(s)

03 Ford Falcon BA XR6, '79 XD Falcon S
Fell in love with this colour and style when they were released in 2002, and I worked my butt off to buy one. Finally got my baby in January 2005.
Year - 2003
Colour - Blueprint
Engine - 4.0L I6 Barra 182kW
Driveline - RWD
Transmission - 5 Speed Manual
Factory Options - Tow pack, XR Blue floormats
This was the day I brought it home, I only had a cheap camera, so the picture quality is poor.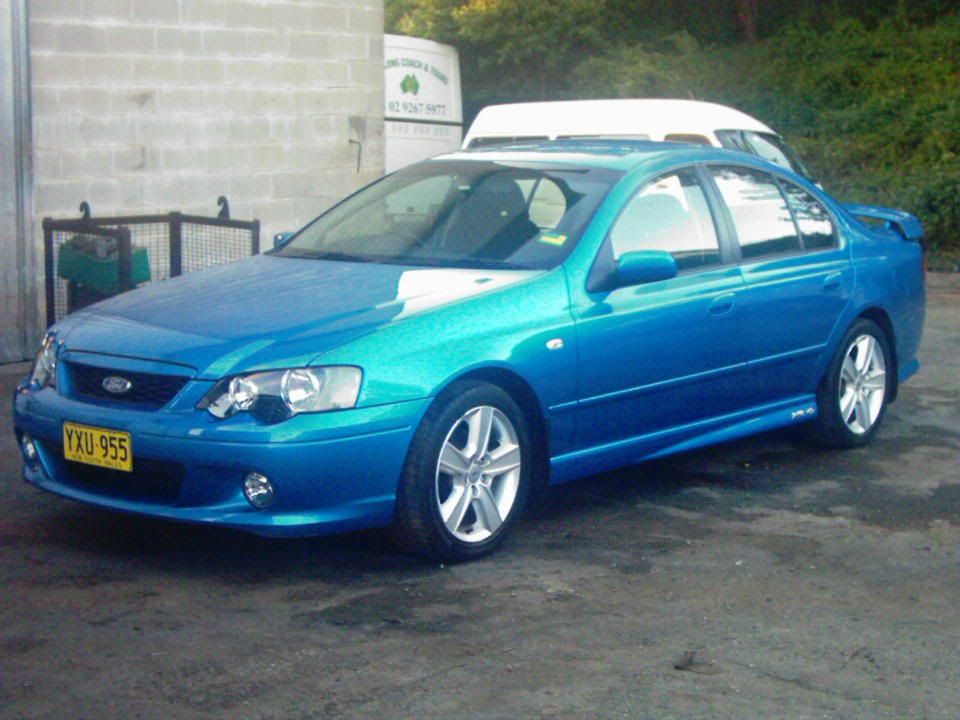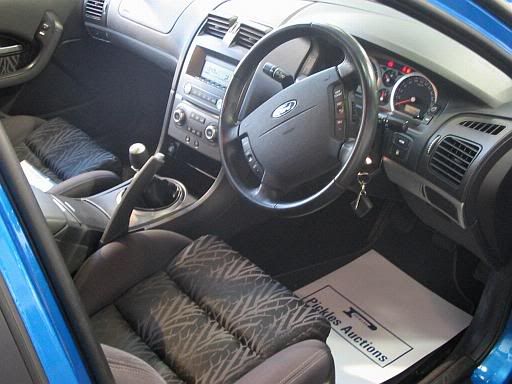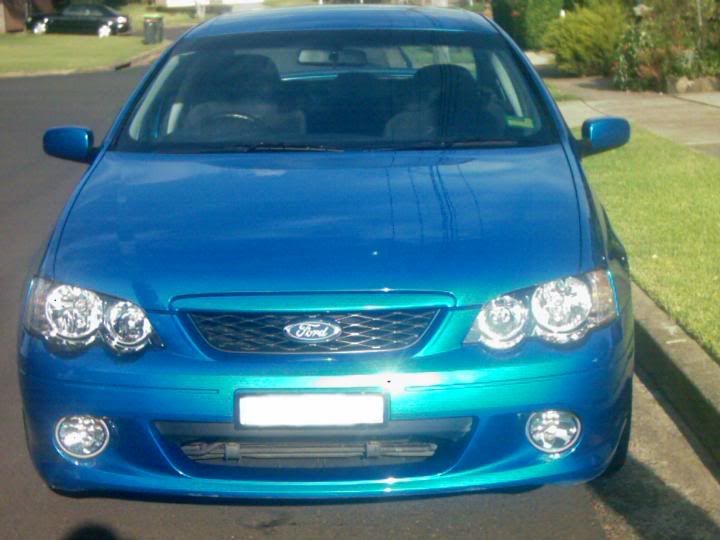 It didn't stay standard long, even though I was only doing cosmetic mods until the warranty expired.
I added a lower front grille, and window tinting, new custom number plates and covers for them.
When I could finally add more I bought an exhaust/extractor kit off ebay and installed that myself.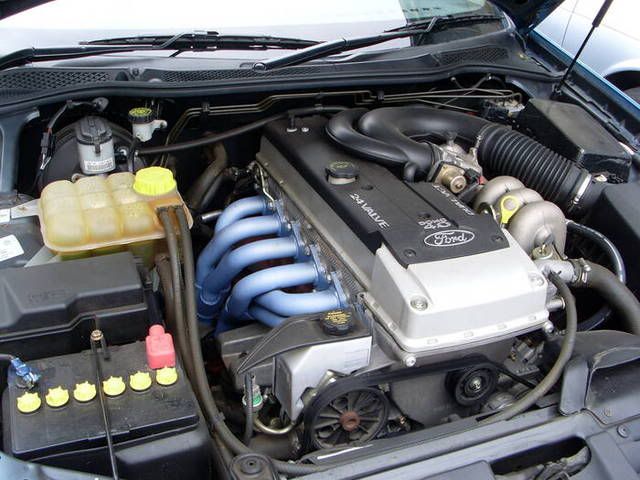 I then bought a CAPA Flash Tuner, which came with 3 generic tunes, just to liven it up a bit.
It will be custom tuned in the very near future, but is already a handfull in the wet - and even when it's dry if it's getting low on fuel.
New wheels and a higher spoiler were added, which completed the external mods.
Then I started on the interior, borrowing bits and pieces from other models in the range, and changed the dull grey trim to silver.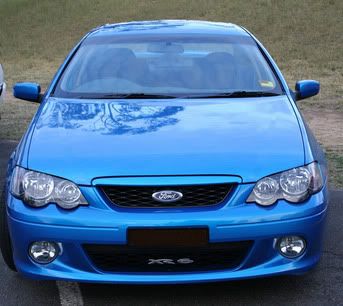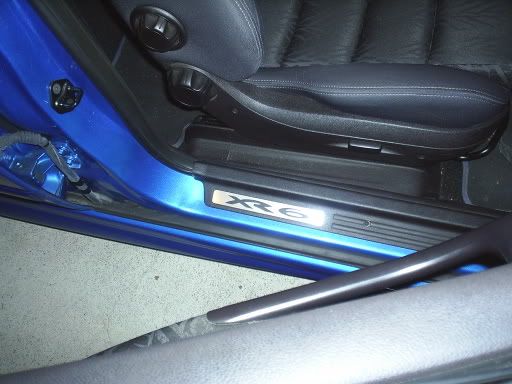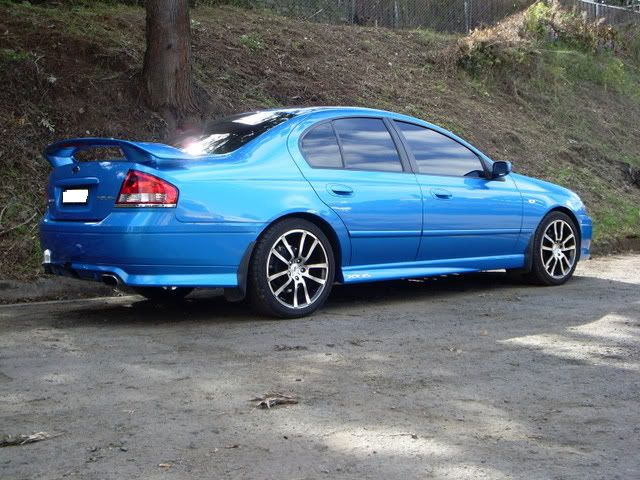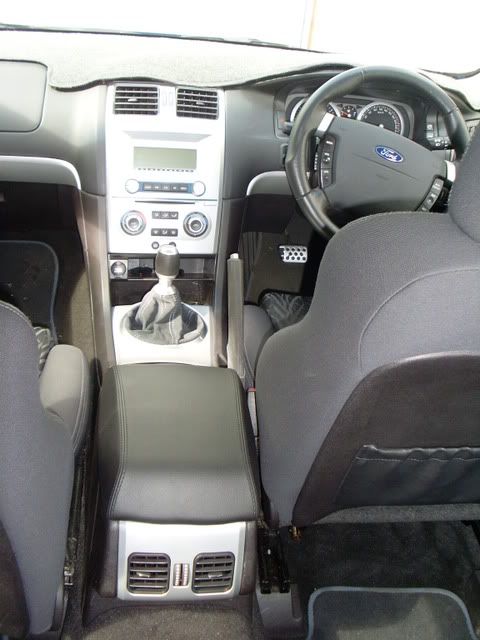 Wanting to do something original, I removed the seat skins and sewed over the original grey XR6 logo, by hand, in matching blue satin thread. I couldn't move my thumbs for 3 days afterwards, but it looks awesome.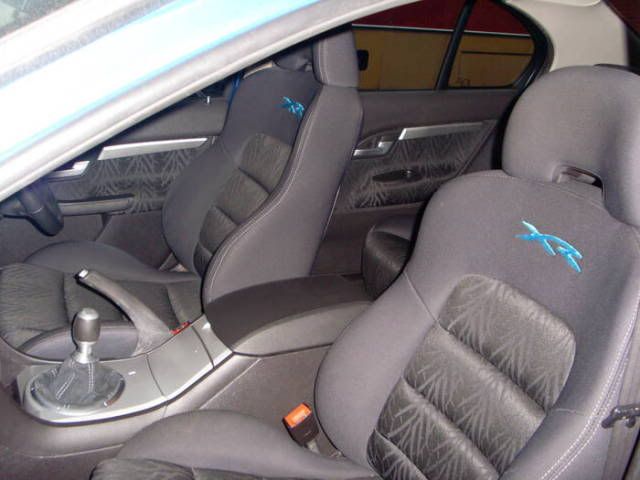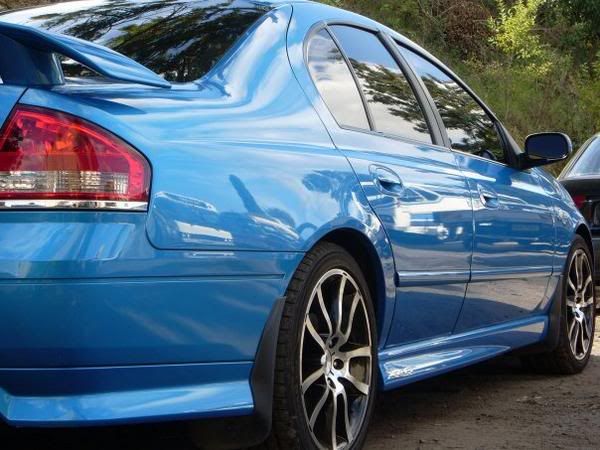 I'm sure I'll find more to do to it soon (I already have a new mod in mind), but for now this is how it stands:
Engine / Driveline Modifications
? XR6 Turbo air intake
? K&N panel filter
? Typhoon lower intake
? Pacemaker 4490 extractors
? Magnaflow 3" metal cat
? Redback 2.5" exhaust with dual outlets
? 2.5" to 3" rolled stainless tips
? CAPA Flash Tuner
Exterior Modifications
? Lower grille with XR6 badge
? Territory fog light covers
? AWC Typhoon rear spoiler legs
? AWC Carbon fibre ECU cover
? 18" BA Typhoon wheels with Ford centre caps (instead of FPV)
? BF Tail lights
Interior Modifications
? FPV pedals
? FPV door spears
? FPV steering wheel
? FPV leather console lid
? XR6 scuff plates
? Blue illuminated window switches
? Ghia bootlid carpet
? Tinted windows
? FPV Silver ICC surround
? FPV Silver cup holder
? FPV Silver shifter surround
? FPV Suede shifter boot
? FPV Silver rear vent surround
? Leather console lid
? Blue satin XR logos on front seats - hand stitched
? One piece key (from the Ford Focus)
? Custom engraved build plate - XR6
Multimedia / Audio Modifications
? Ford boosted iPod kit
? Navman S35
Hope you guys like it.
I noticed there aren't too many Aussie cars on here, so maybe I can start the ball rolling...
Last edited by a moderator: