rides with Rebecca Black.. in the back
Joined

Jun 18, 2004
Messages

9,006
Location
Car(s)

(OO=[][]=OO)
My 1 true love
Mostly because of this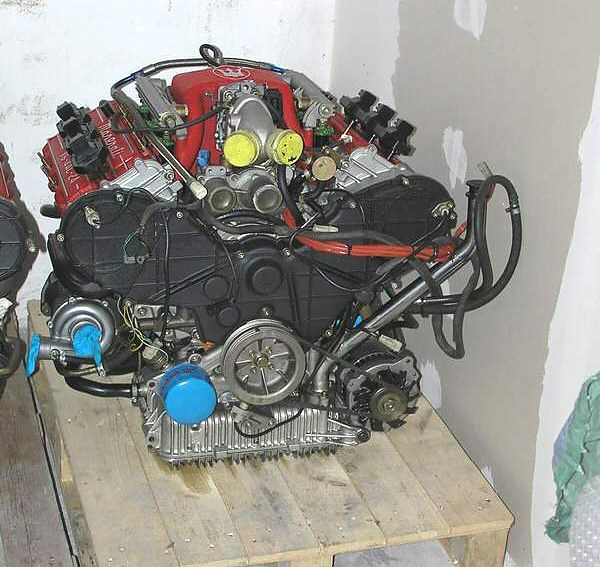 Though since those weren't sold in the US I have to make due with one of these:
Yup those are Maserati's of the biturbo era (one is a Ghibli II).
Not only do I have a soft spot for one of these, I fully expect to dump my retirement into one. I figure if I strip it, have the rust repaired and properly treated, painted, then completely rewired (with better location for the fuse/relay panels) and throw in an aftermarket ecu, an engine rebuild with modern turbo's and ditch the water to air intercooler it could be a near reliable car... especially if I shove an e46 m3 6 speed transmission behind it and a Toyota Supra torsen LSD a the back.
I heard that the suspension geometry is bonkers so even with new suspension the handling still leaves a lot to be desired
The Z3 was an E36 chassis with the e30 rear subframe. It made them handle closer to an e30 but with less ability to catch the slide when it let go.
Their bigger faults are that the engineering behind it were questionable. The diff mount has a knack for ripping itself out of the floor... and destroying the trunk at the same time.
Here comes my entry in this thread and it's from...GM.

I present to you the Chevrolet Beretta.
And here is what it could have been...In the late 80's, the Beretta was available for a short period of time in the GTZ trim. It had a 2.4 Quad4 engine with 180 hp and a Getrag 5 speed gearbox. 0-60 in 7.6 seconds and 0.92g on the skidpad. On a tight track it was faster than a Camaro.

GM didn't like that and decided to kill it off.

Even so...the GTZ was not a good car. The Quad4 was notoriously noisy [and rough] and known to blow head gaskets. The transmission was dodgy, and the interior was crap.

But I still want one...
Actually GM merely tried to fix the underlined issues by putting in balance shafts and tuning it more for low end torque and less for high strung power.
Shame they couldn't work it to keep the 170-180hp the variants of the quad4 HO had and continue shoving it in mildly decent chassis'.
I contemplated one of these cars. I like them, even if I dislike nascar, they do look the business, and with the quad 4 HO they are potent cars for the era. Pull some bits from the GM parts bin, do some ghetto fabulous mods and it could make for a fairly entertaining corner carver.
FWD killed it for me though.
Last edited: