I realized I forgot to post the photo of my NYE champagne raplcements here. Because proper beer > champagne.

Left to right:

Hertog Jan Grand Prestige: A Dutch take on barley wine. A heavy, malty, sweet almost black beer with 10% ABV.

Gulden Draak 3rd Brewmaster's Edition: A heavy Belgian ale aged in whiskey barrels. 10.5% ABV, not for the faint of heart. The whiskey barrels lend a very specific taste to the beer, very complex and deep taste, one of the best I've had.

Chimay Grande R?serve 2014: Deep, syrupy Belgian Trappist, very nice and a lot better than the "normal" 33cl bottles.
Tjhis year's shopping has been started as well, procured today: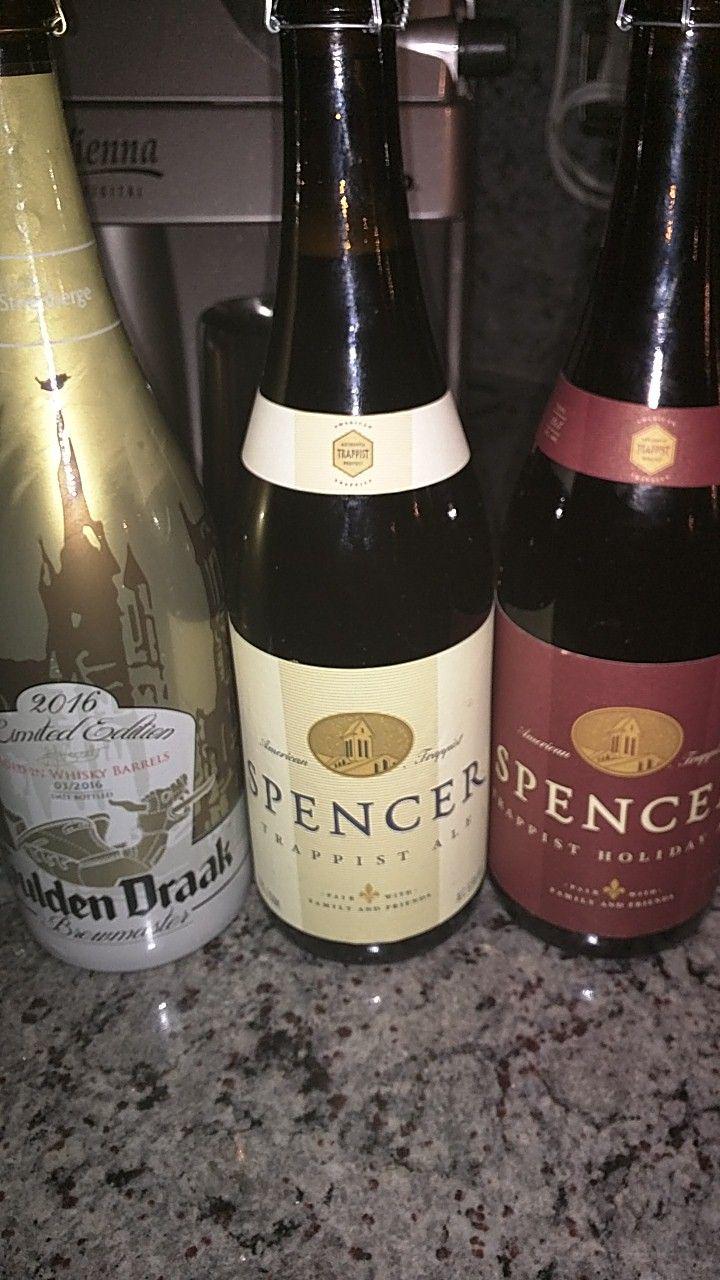 Gulden Draak Brewmaster's edition 2016, hope it's as good as the 2015, Spencer's Trappist Ale, and their Holiday Ale. I might open one or more of them before NYE happens...