"Be The Match" Registered
Joined

Apr 5, 2006
Messages

23,426
Location
Car(s)

06 XTerra, '00 VFR800, '11 Multistrada, Yamaha R6
So I just saw the film Cars, and it got me thinking (ok not really, I always think about this... but how about that for a plausible reason.. eh? eh?)
What would be your choice car to drive the old Route 66. (Resources:
http://www.google.com/search?q=Rout...ient=firefox-a&rls=org.mozilla:en-US:official
)
Now, for those of you who are not familiar with Route 66, the drive is not about speed, it's about a trip into America's past. The old two-lane blacktop is completely gone in places and covered by the Interstate in others, but Americans still choose to take their vacations on the Mother Road.
Here is what I want from you. Put car reliability and fuel economy aside and look at cars for their, for lack of a better word, mojo. Route 66 is about cruising, not racing or cornering so Lamborghinis don't make much sense.
Here is what I'm talking about, my top 5 cars for driving from Chicago to LA on the Mother Road:
1959 Cadillac El Dorado Convertible Coupe - red with a white top and a red and white leather interrior
1957 Chevrolet Bel Air Convertible
Oldsmobile 442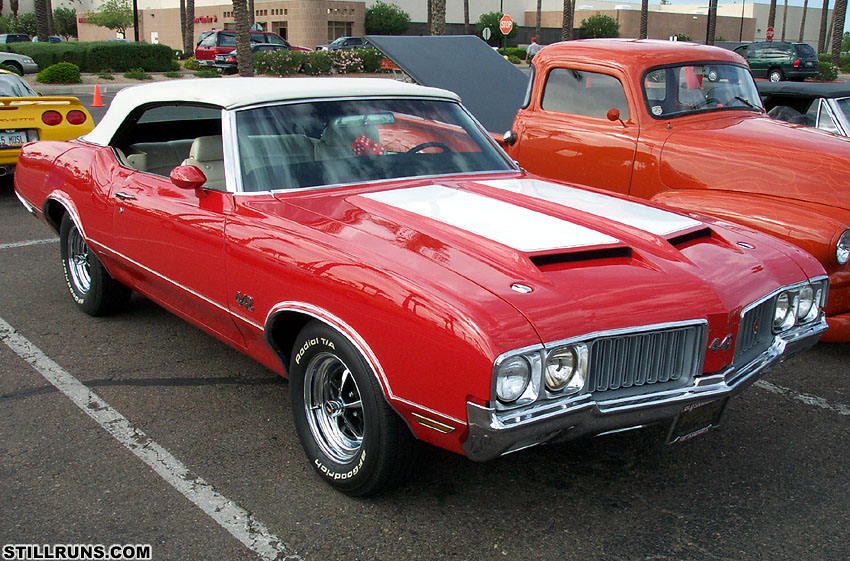 1958 Chevrolet Corvette
1930 Packard 740 Sport Phaeton
Yes, I know they are all red. I like red.