Joined

Jun 26, 2005
Messages

406
Location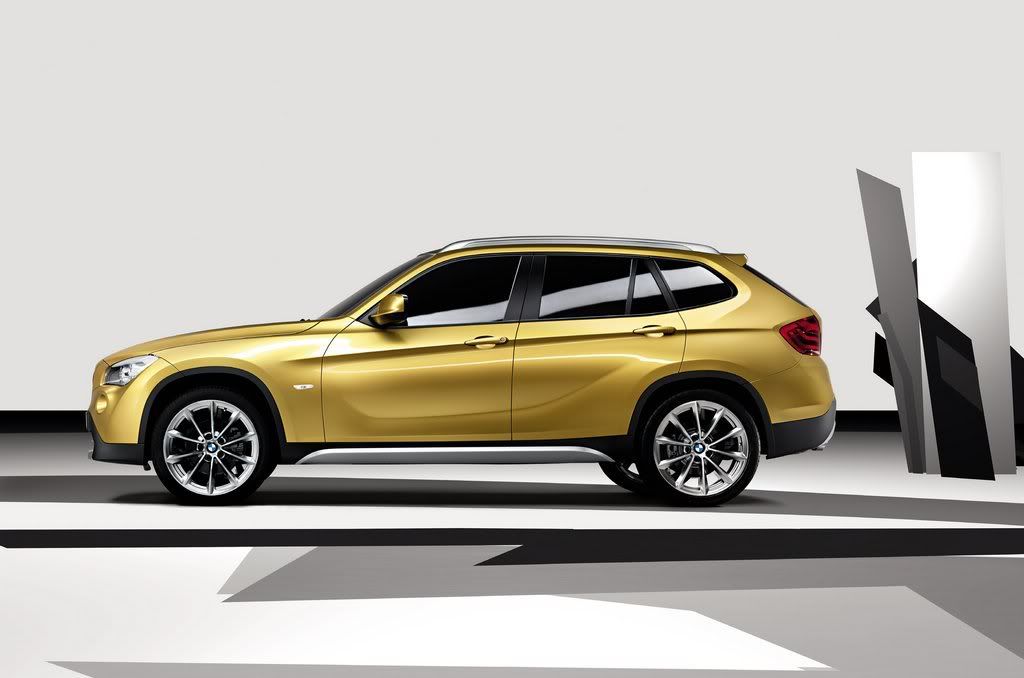 From
Left Lane News
BMW today unveiled its 2010 BMW X1 crossover, following an image leak just hours ago. The reveal follows teasers released by the automaker over the last seven days. On display this week at the Paris Motor Show, the X1 was introduced as a ?concept.? But like the recent M3 and X6 concepts, it will be nearly identical to the production car.

A platform mate to the Mini Crossman, the new X1 appears to take design cues from across the BMW lineup. The taillights resemble those of the facelifted 3-Series, while the grille reminds us of the redesigned 7-Series. The headlights are angular and unique, and the foglights are positioned relatively high on the front fascia. The upward sweeping shoulderline and sloped rear window give the impression of an X6-like rear, despite a relatively conventional storage area.

The X1 is expected to hit the market in 2009 with full time all-wheel drive. Its overall size is also said to be comparable to the Toyota RAV4. It remains possible that the X1 will share some components with MINI?s upcoming SUV.
Other details on the production X1 remain a mystery, but drivetrain options will likely mirror those offered in the 1-Series. Since BMW is going after the fuel efficiency crowd,
Words really cannot describe how ugly and pointless that car is, a new low for BMW...until the Mini SUV is released that is!