I fear that much like the political world in the US, that may not happen. Though I'm coming from a defeatist attitude as my cynical reasoning with what's happened in the US has come true.
If you go by demographics of the referendum, if nobody above 50 was allowed to vote, remain would have won by a landslide.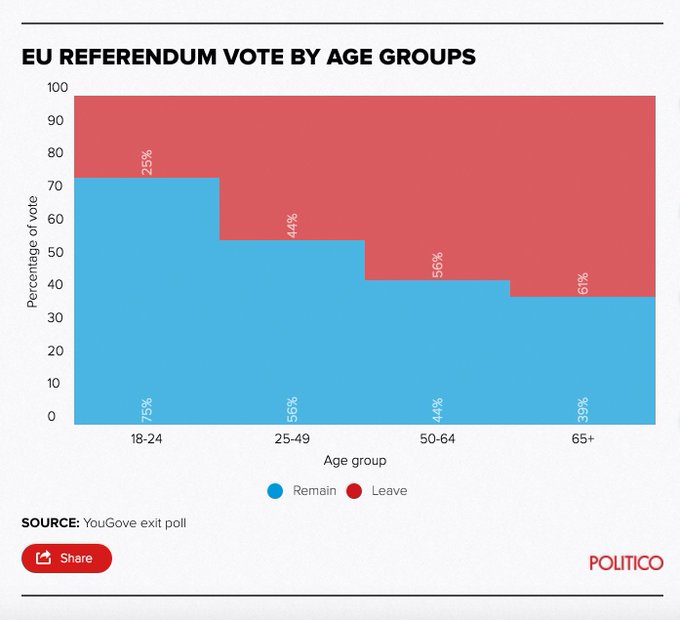 Also if you assume people are getting more and more educated:
Of course, by then, who knows what will happen. The plot to fracture and weaken the western powers is going quite well.
My hopes is that people will, in the future, realise the abhorrent hypocrisy of running around in a bus that proclaims 'lets stop giving money to Europe, let's fund the NHS instead', while at the same time bein quite overtly in favor of privatising the NHS as soon as possible.