Joined

Feb 11, 2007
Messages

902
Location
Car(s)

'91 Sentra SE-R, 2003 Triumph Speed Triple 955i
I've seen enough bike threads here in "Post Your Car" that I finally don't feel weird doing it myself.
Currently I have two motorcycles - I've been riding since I was barely old enough to walk and had my motorcycle license right when I turned 16. Since then I've owned a variety of bikes, finally leading up to the purchase of my childhood dream motorcycle, a Triumph Speed Triple. Mine is a 2003 955i, just like the ones I was lusting after in magazines when I was thirteen. After picking it up on Valentine's Day 2013, I performed the maintenance it needed to be like-new again and ultimately christened it with a week-long Nova Scotia trip last August. That whole adventure was documented on
ADVRider
-
http://advrider.com/forums/showthread.php?t=912665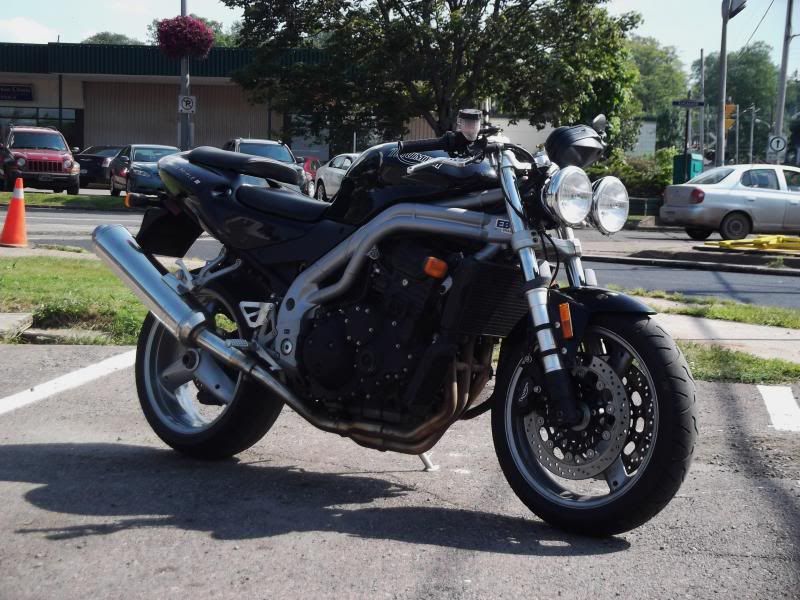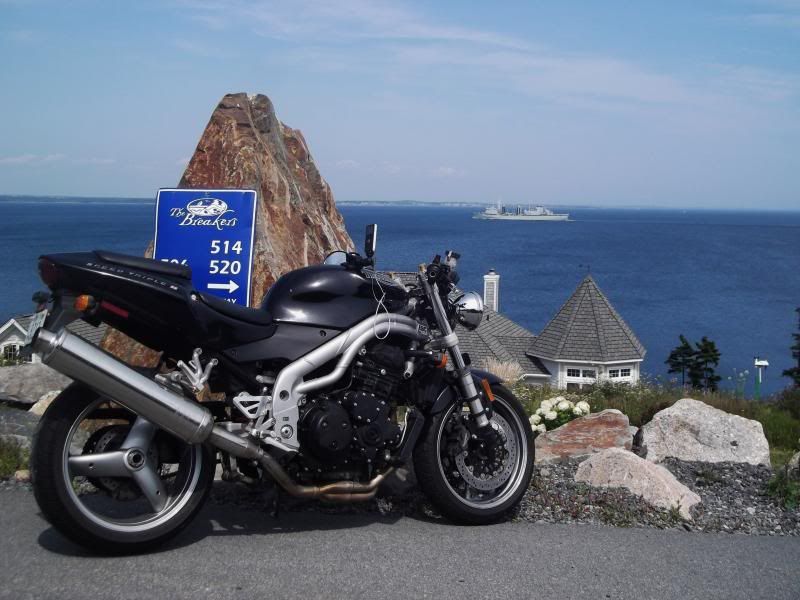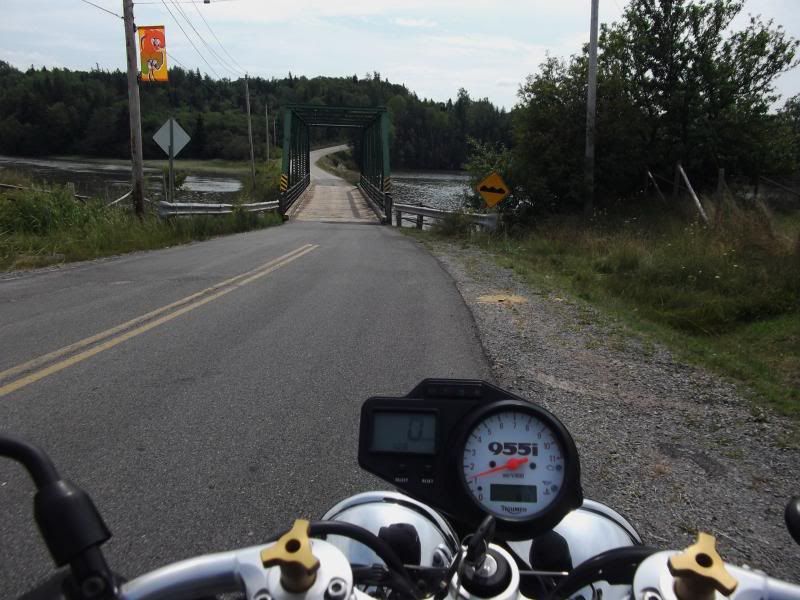 It's a fantastic machine, lots of power on tap but a very consistent power curve makes riding at reasonable speeds very easy and enjoyable, and it delivers 50-55mpg which isn't bad for almost a liter bike. This year I've made a few small changes. New rear tire, switched to bar-end mirrors and old-school Speed Triple graphics for the rear clips, as well as replacing a failed speedometer drive ring. It's early in the New England riding season and I've already logged some serious miles on some great rides! This bike was my dream bike since childhood and it certainly has not disappointed!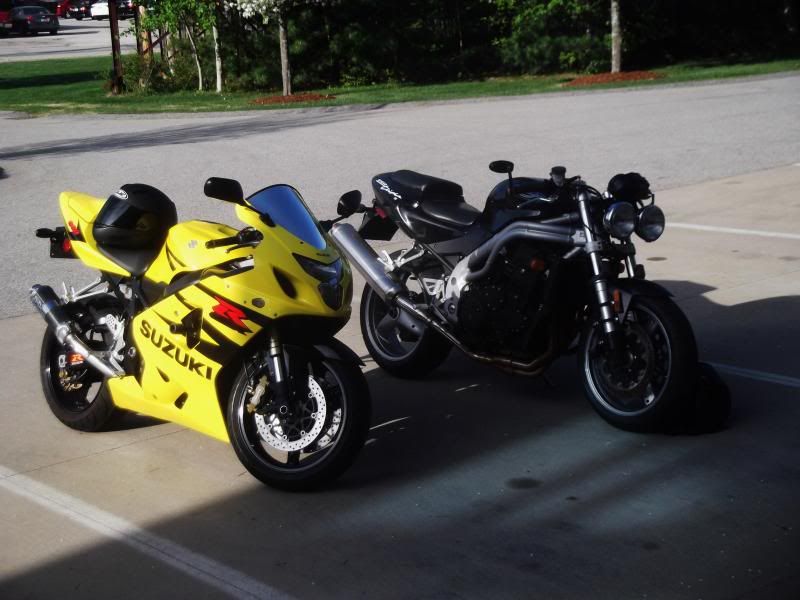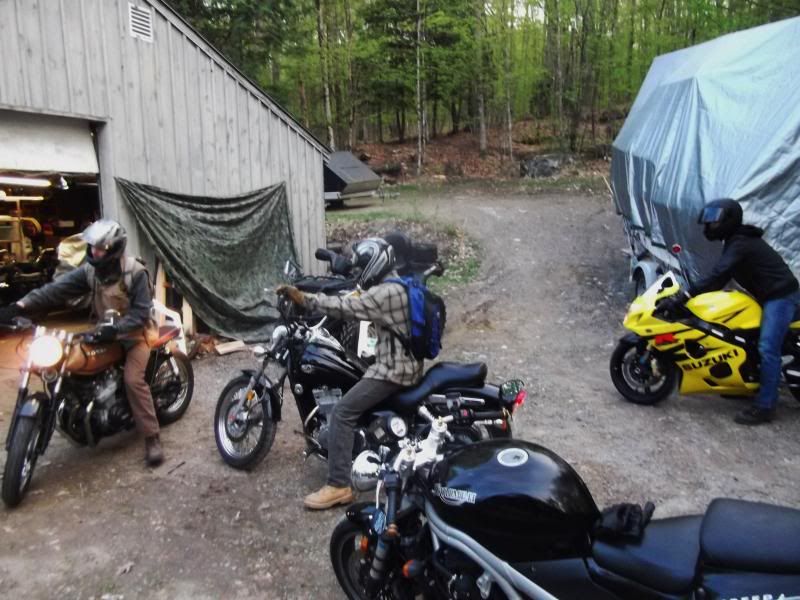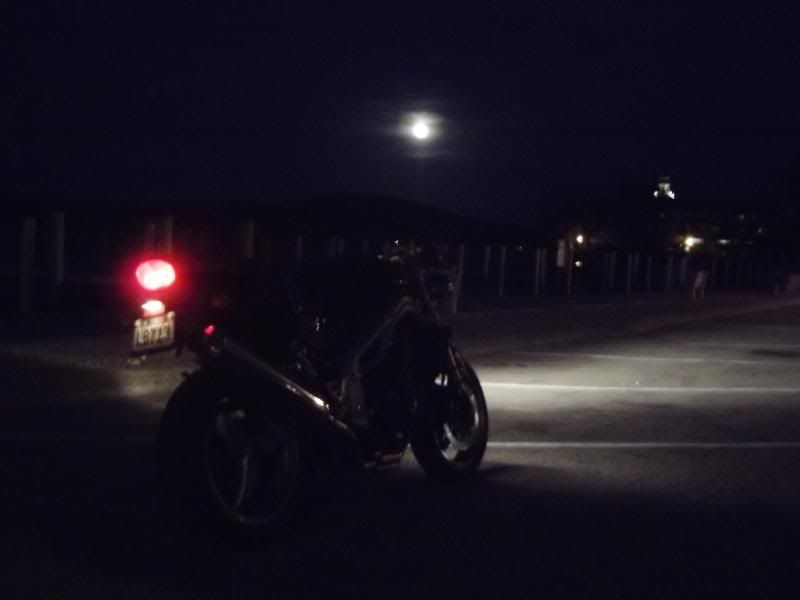 - - - Updated - - -
After years of on-and-off passively / actively searching for a Honda CT70, I finally found one last week! As you know, they're tricky to acquire as they get snapped up FAST as investment pieces by people that want to flip them for profit. I simply wanted one to fix up and use for fun around town and light trail use, and this purchase worked out perfectly! I had just sold my winter-beater car for $750 and this popped up for $750 two days later. Somebody already tried to offer me $3000 for it! I doubt they would follow through with that offer, but still pretty funny.
I was looking for a CT70H for the manual clutch but this does the job just fine - it was originally a three-speed automatic but was converted with a Lifan 110cc four-speed manual clutch. It wasn't too difficult to get it running properly, but it was the previous owner's "around the yard and trails toy" so it needs some work. The kickstart lever was missing and was the first thing I replaced. Currently have a speedometer and cable on the way. After that, I just need to install a taillight / license plate bracket (all the wiring is there), front brake lever and cable, and it will be street legal. My state doesn't require blinkers on this one as it was built before 1973.
I'll be installing a new seat, but that will be the one aesthetic fix for the time being.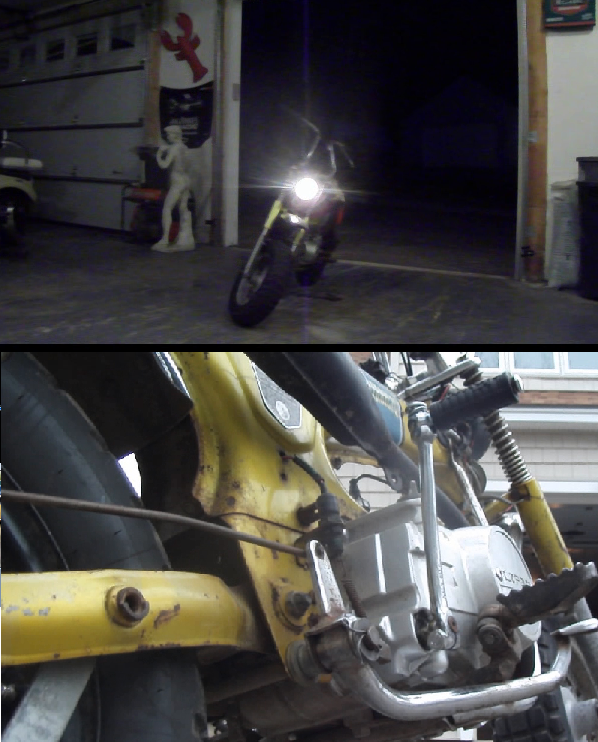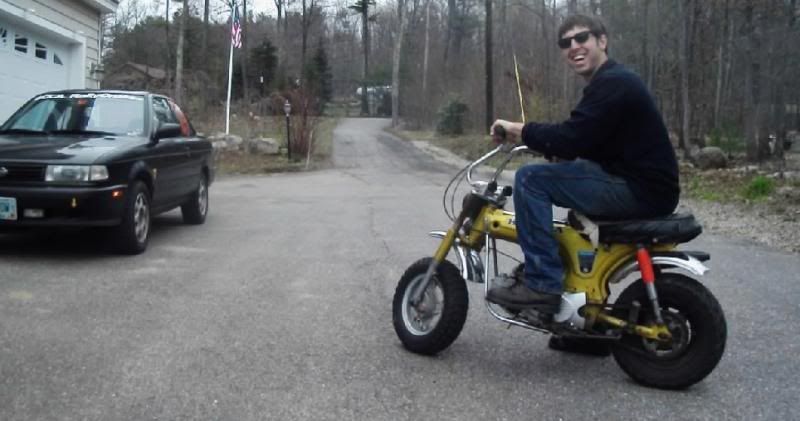 It didn't take very long to get it running, so now it's just a matter of getting what I need to make it
roadworthy.
Confirming power to the taillight wiring.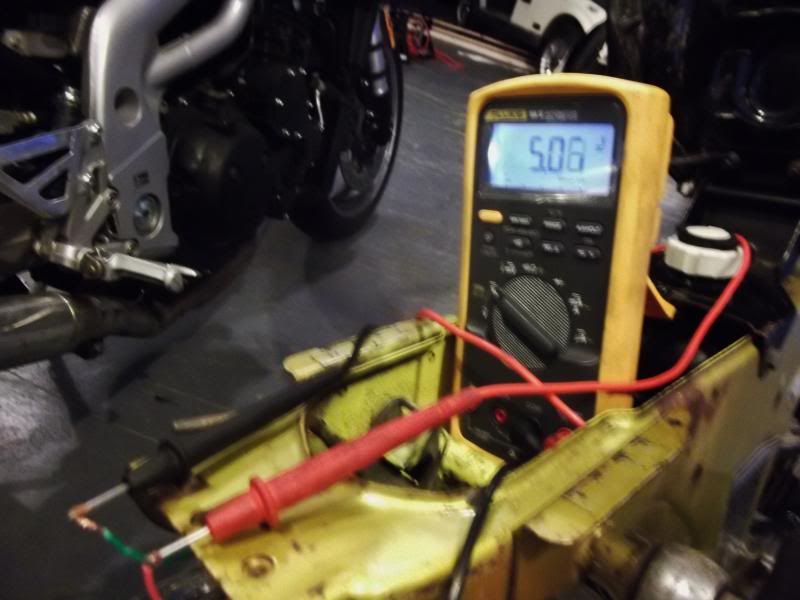 Removing the front wheel to inspect the brakes and check for lack of speedometer drive.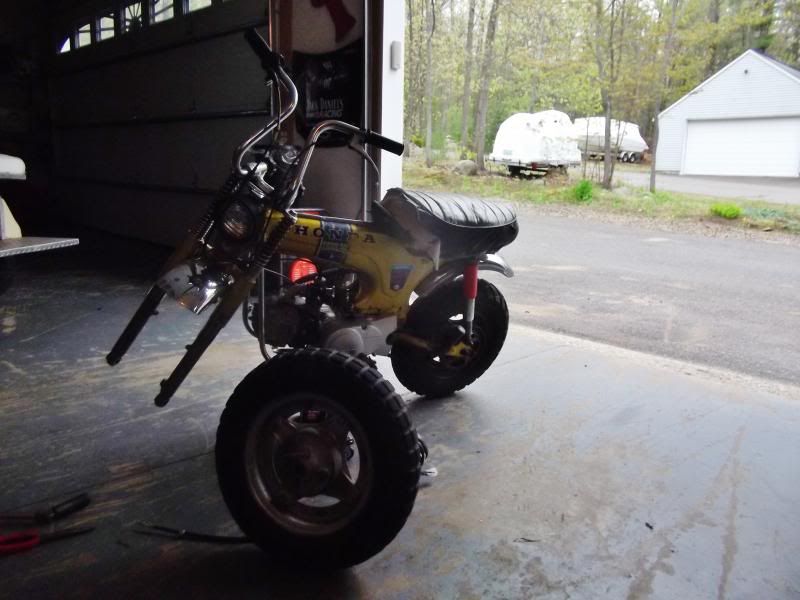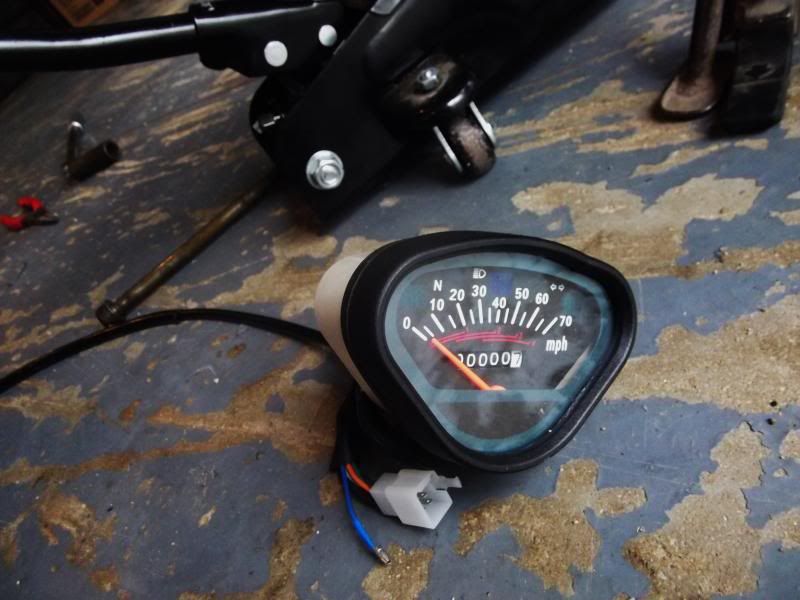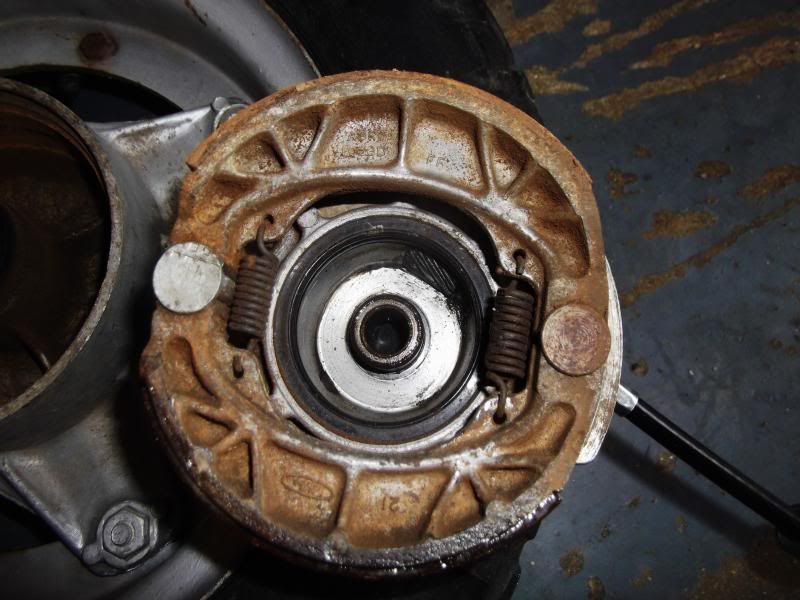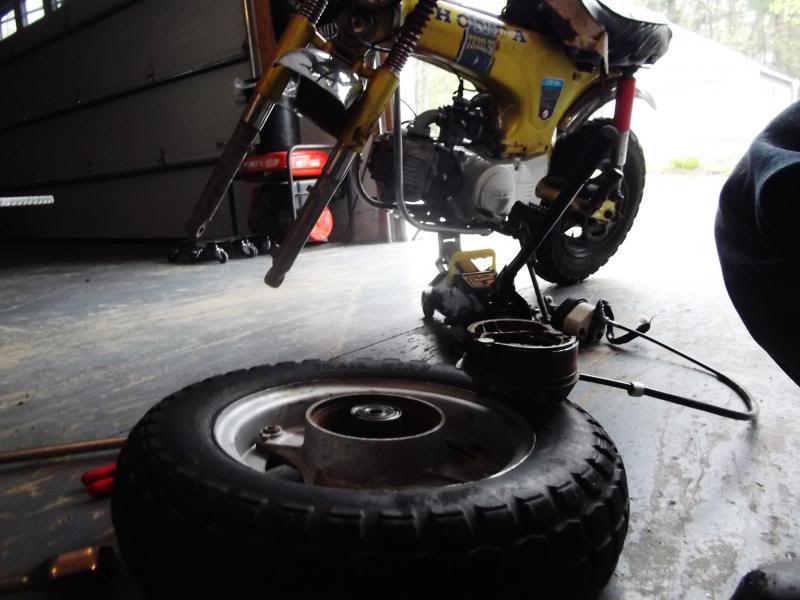 Looks like I may have figured it out. Looks like my hub is missing this part. There was also what looked like a factory rubber stopper protecting the output side of the drive on the hub, so it seems like this one may have never been equipped with a speedometer in the first place.
The speedometer drive is ordered! Now to source a 6V brake light, then I just need the front brake lever and cable and it's functionally ready for the road.
Last edited: