Joined

Feb 11, 2007
Messages

902
Location
Car(s)

'91 Sentra SE-R, 2003 Triumph Speed Triple 955i
The Campagna T-Rex was a car that I would always see around on bike week where swarms of them would come into town. I never really got to see one up close until I went on a motorcycle poker run for charity and one of these tagged along for the whole 250 mile ride (or drive). The orange one above was an earlier model that I shot in 2005.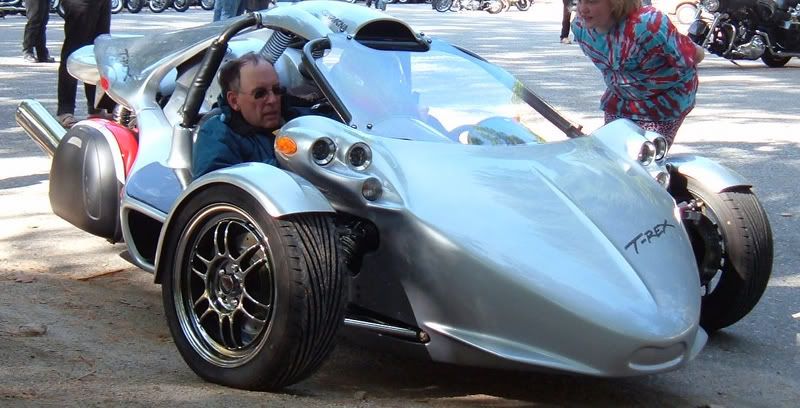 The captivating styling of this bike-car-thingy is backed up with a 1.4 liter DOHC Kawasaki 1352cc inline four which produces 187hp. With a dry weight of 900lb, which is even less than that of my Subaru but with almost eight times the horsepower It?s damn quick!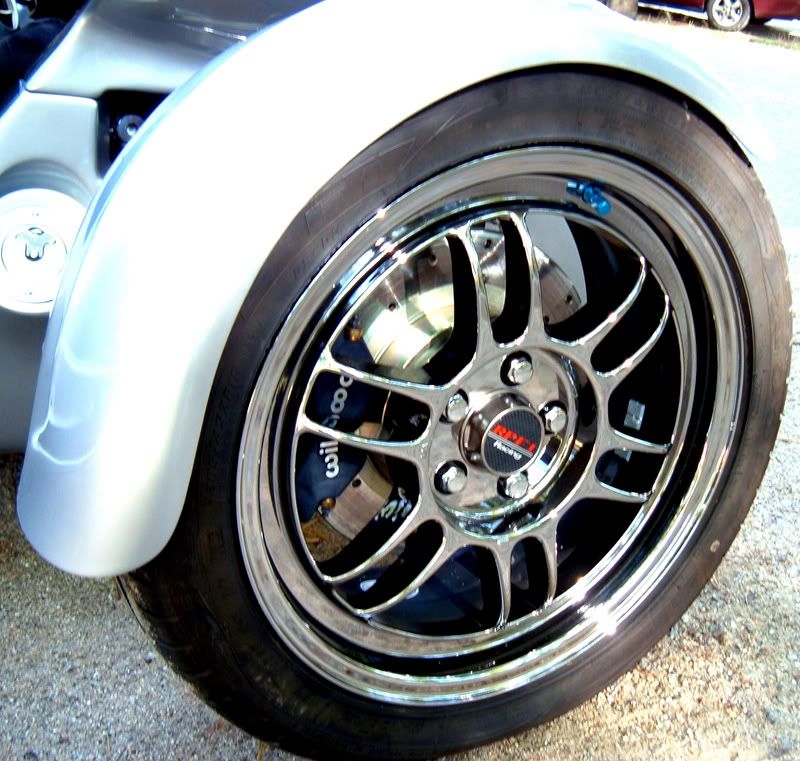 The 16' front rims suit the car nicely. It's stopped by 11 inch Brembo cross-drilled discs with 4-piston aluminum calipers.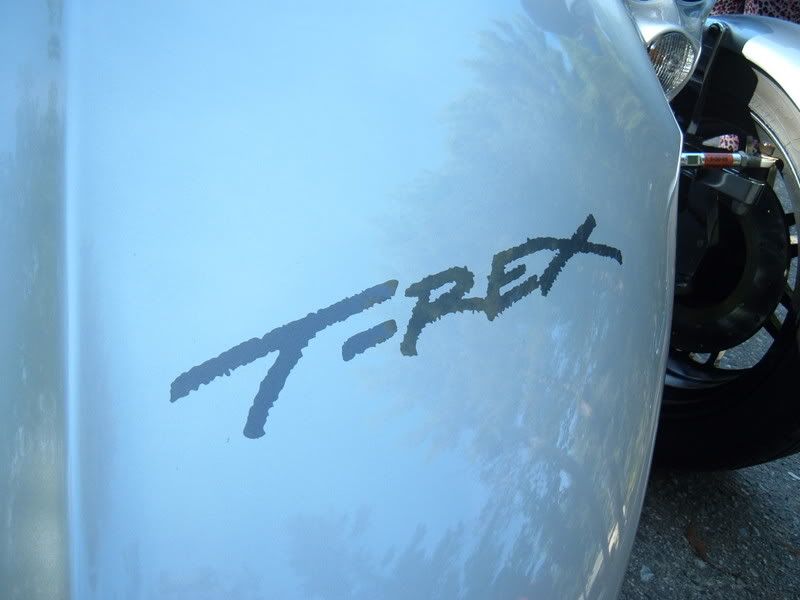 It rockets to sixty from a standstill in only 3.5 seconds and can reach almost 160mph, if you dare. If you want to go that quick, however, you probably want to buy the optional windshield. If you master the throttle control and the six-speed sequential gearbox you can go through the quarter mile in around 13 seconds.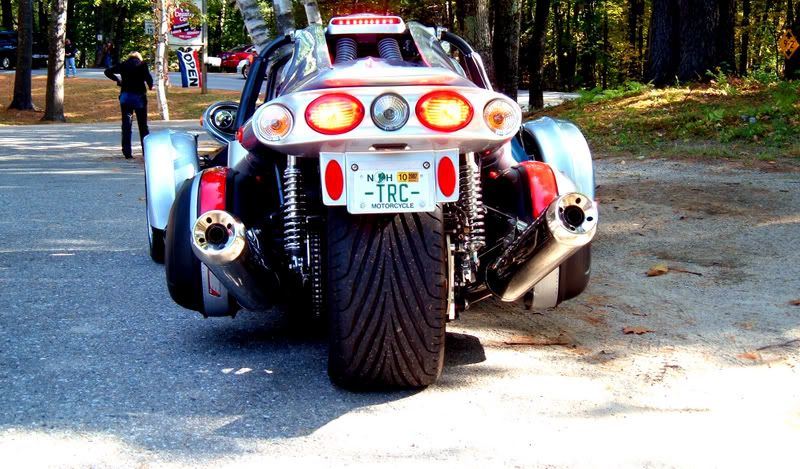 On a bike like mine I only saw it from this view going down the road.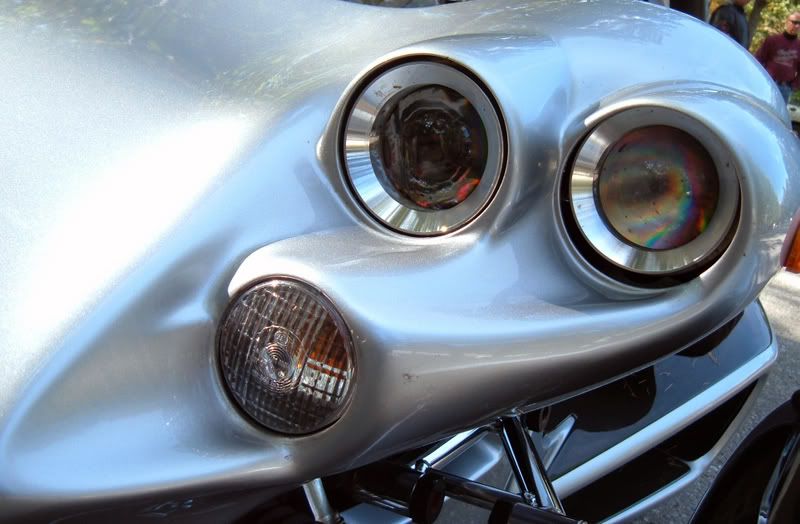 The projector headlights provide good visibility at night along with having a nice quirky style to them.

Lack of load space is fixed with two hard, body-colored saddle bags at each side so you can carry small items. Don?t expect to go grocery shopping, however. The low profile of the car along with keeping the saddlebags as inboard as possible keeps the T-Rex aerodynamic.

It has three-point retractable safety belts and you will want to make good use of them. Thanks to a low center of gravity and a wide, single rear wheel the T-Rex can achieve greater g-forces that a majority of four-wheeled sports cars. It isn't the most comfortable or practical vehicle in the world, but I would still love to take one for a spin.