Is all about the suomibass
DONOR
Joined

Dec 5, 2004
Messages

2,299
Location
Car(s)

VW id3, Honda NM4 Vultus
Better update this thread now that the forums are online!
after 2 weeks of returning from germany, on my way to eastern Finland, i noticed a noice coming from the car when going speeds between 50 and 100km/h.
i stopped at closest tire shop for a quick check, and they said that the _all_ rims are bent, but would not effect my drive back home.
at home i went to tire shop that specialises straightening of rims as high as 20", and they looked at them, results were not plesent as all of the rims were oval and bend on 3 directions (2 were perpendicular to each other) and were chinese knockoffs.
Quote would have been 350eur, without any promises on them keeping straigh.....
i thought my options there, and he mentioned that they had A6 to swap its rims to 18" from 20", and that theym would reimburse me 300eur from my rims as a scrap, and the new set, and he mentioned clearly that "these ones are not bend and are in perfect condition", and the new set would cost me 500eur.
He also said that since my previous rims were went, the harder rubber has to realign itself to the new rim in couple of days.
Before: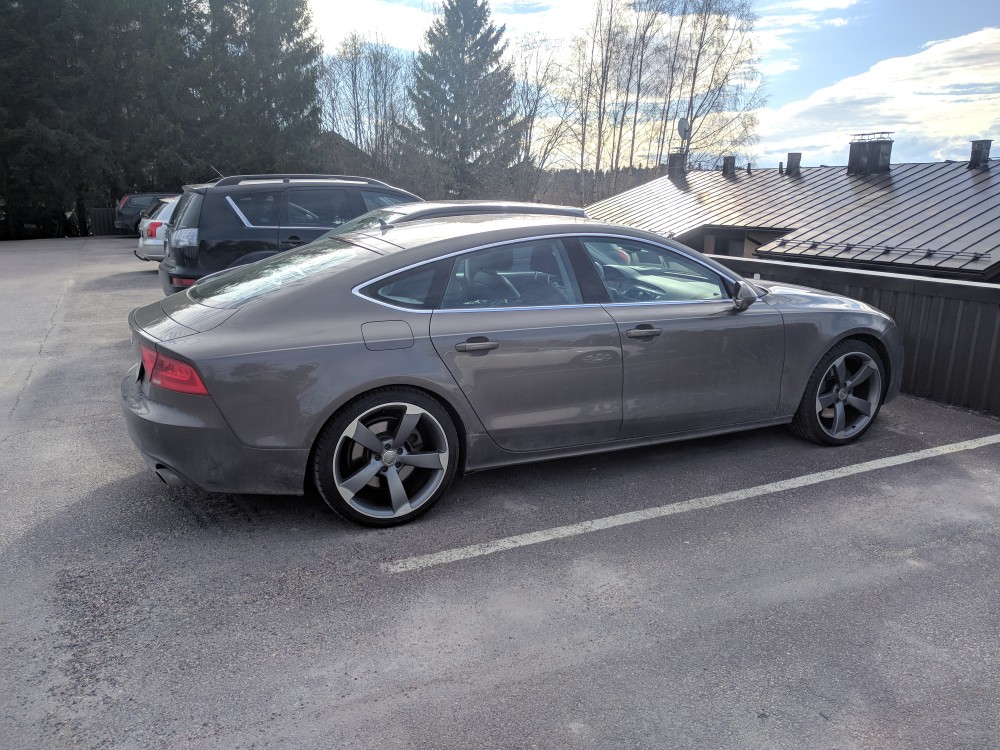 After: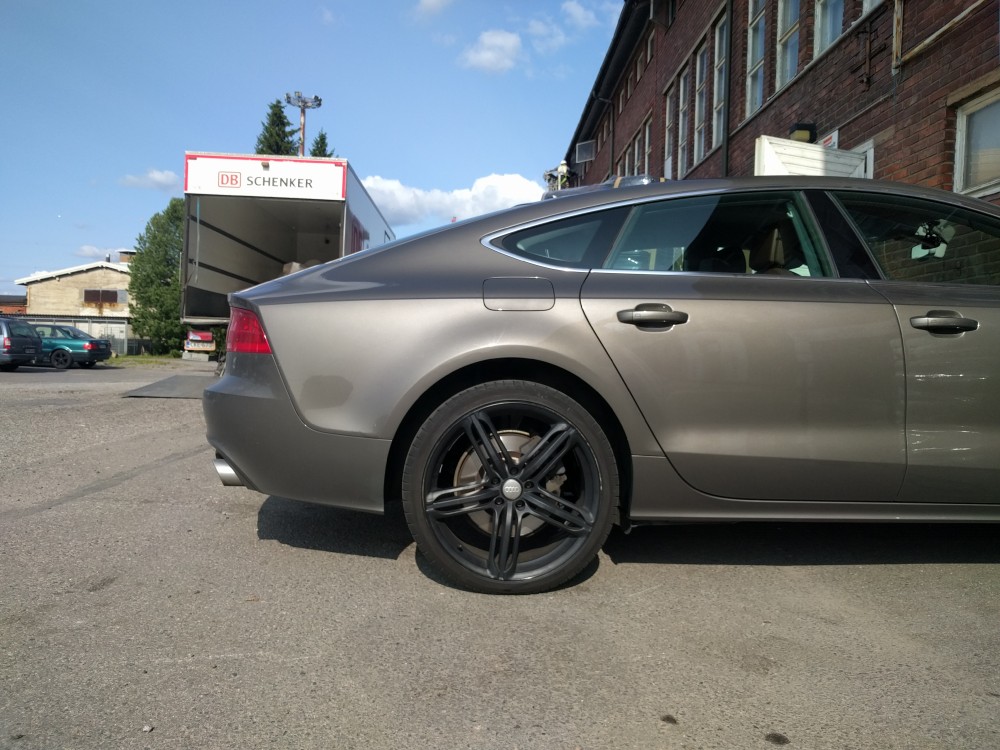 At first i didn't really like the rims being black, but that feeling has passed and everyone else also likes them.
But new rims didn't fix the issue of the weird noice.......
....so i went to audi center to get it fixed.
They did their inspections of things, called me that sound is coming from the bearing area and requested a permission to change it, which i granted and they said they would call me back.
Later that day i got call that they need 1 more inspection to diagnose the issue further and would like to keep the car for one more day, which i granted.
next day i got a call that i can come to pick my car, and afternoon went there.
they changed:
- driver side bearing, did test drive = did not fix issue
- passanger side bearing (and didn't charge me for part of time), did test drive = did not fix issue
- tested with their set of rims and wheels, did test drive = did not fix issue
- noticed that drive shaft was missing one of its bolts, they put 4 new ones in and did test drive, and the sound was gone.
the issue was repaired, and my wallet was superleggerad.
**********************************
Also had the car mot'd and it passed it without issues, with valid mot until 10th of jan 2021.
*******************
Roadtax was raised by 2eur, so now its 719eur/year (outrage!)
*********************
Did another icetrackmeet with it, and used it as tow vehicle.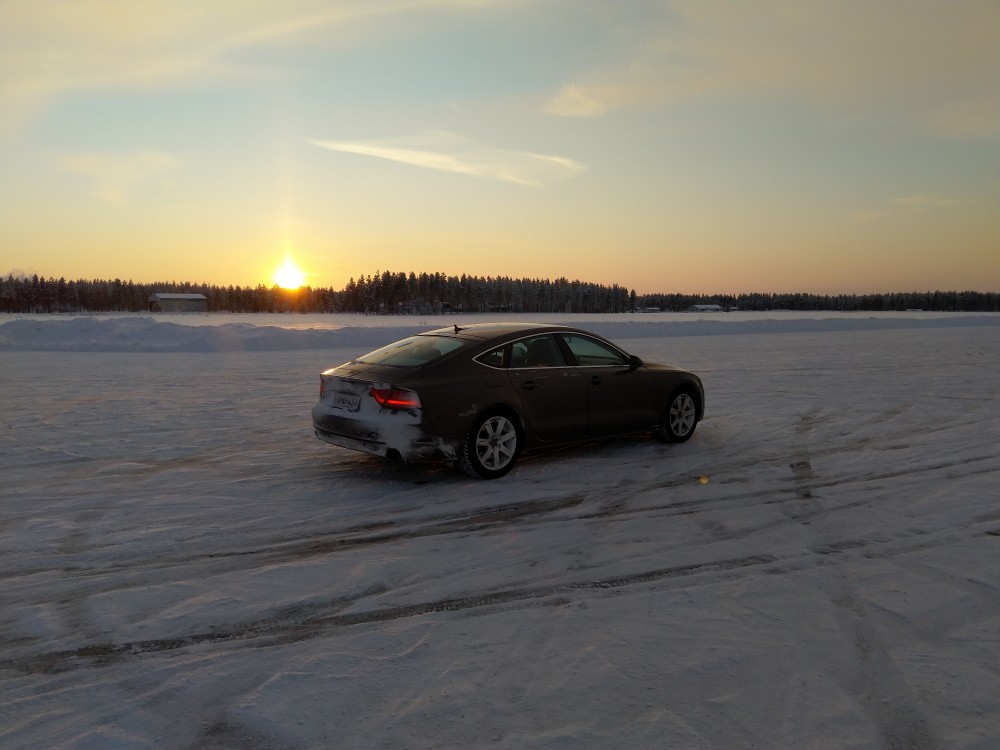 Still Loving the car