Joined

Aug 31, 2006
Messages

798
Location
Car(s)

2015 Audi A3 1.2TFSI
I picked up my new car last Tuesday.
This is the new Audi A3 just hitting the markets on this side of the pond.
For Costa Rica we got an unusual combination as the volume model, 3 or 5 door hatchback, 1.2TFSI engine and a 5 speed gearbox. From what I read this engine is available in Germany and the UK with a 6 speed box. I'm not sure of its availability outside those countries. It surprises me that Audi would build a special configuration for such a small market.
In order to simplify the purchase process we have 3 hatchback trim levels to chose from. This one which is the basic kit, the next version up includes larger wheels and a sunroof, and finally the 1.8Ts (unfortunately out of stock when I bought mine).
We also get the sedan in various versions, starting with the 1.8T and going up to S3s.
Thankfully they all come very well equipped with fog lights, MMI Radio, automatic lights, rain sensing wipers, cruise control, 7 airbags, TPMS, multifunction steering wheel, and other doo-dads.
The weather finally doesn't suck so I grabbed some rushed pictures with my phone today. I'll take better shots after work.
First off, a family picture.
2003, 2006, and 2015 in chronological order.
Front
Front 3/4
Rear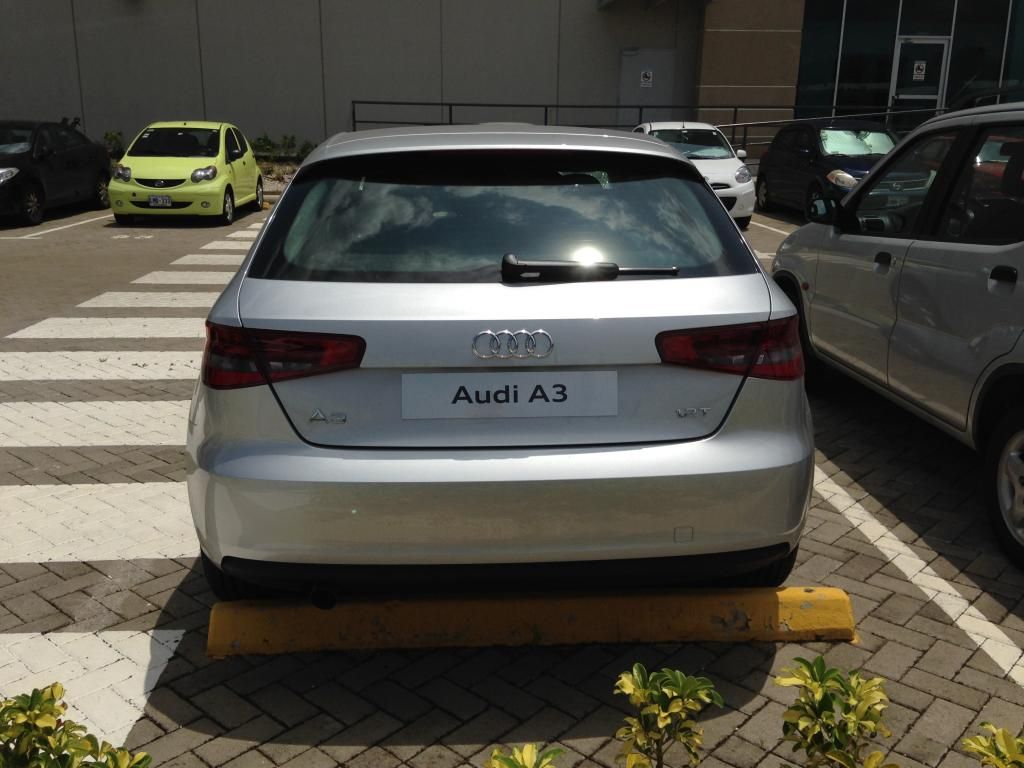 I love the detailing around and inside the air vents. You can push the little "nipple" in the middle and it will just sort of radiate the A/C around the outer circle, pull the little knob and you get the usual air blast to cool you quickly.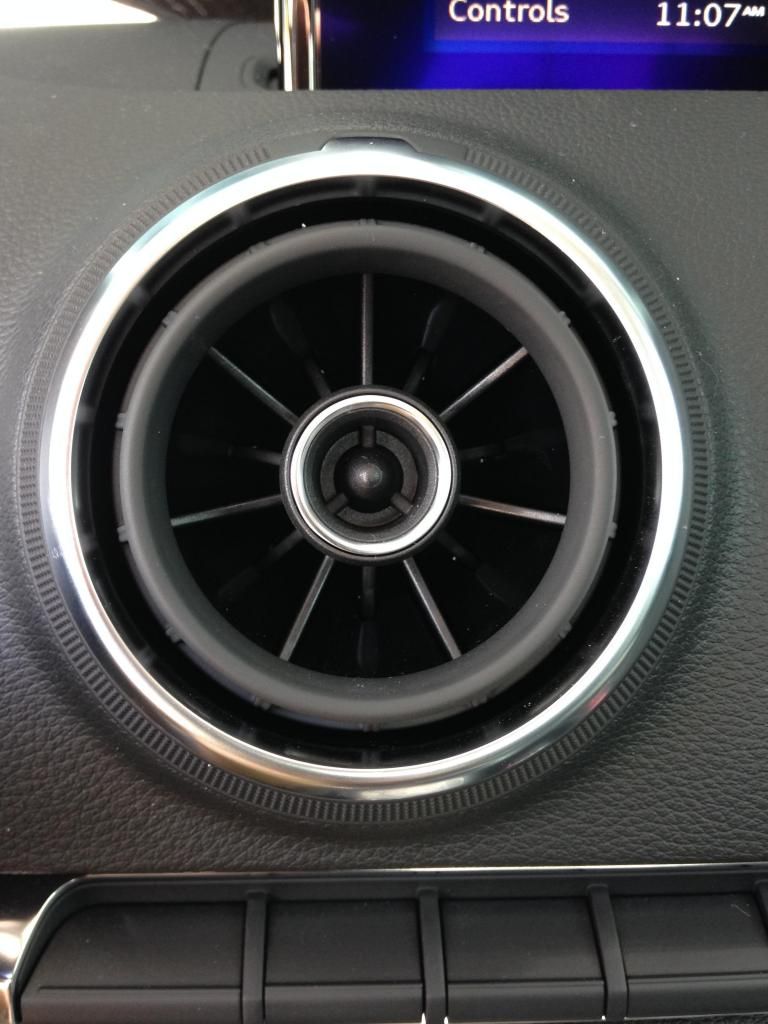 Driver's POV. I really like the tone of white Audi uses on its dials. It looks so clean.
Proof pic