All done with Grilled Sweet Corn.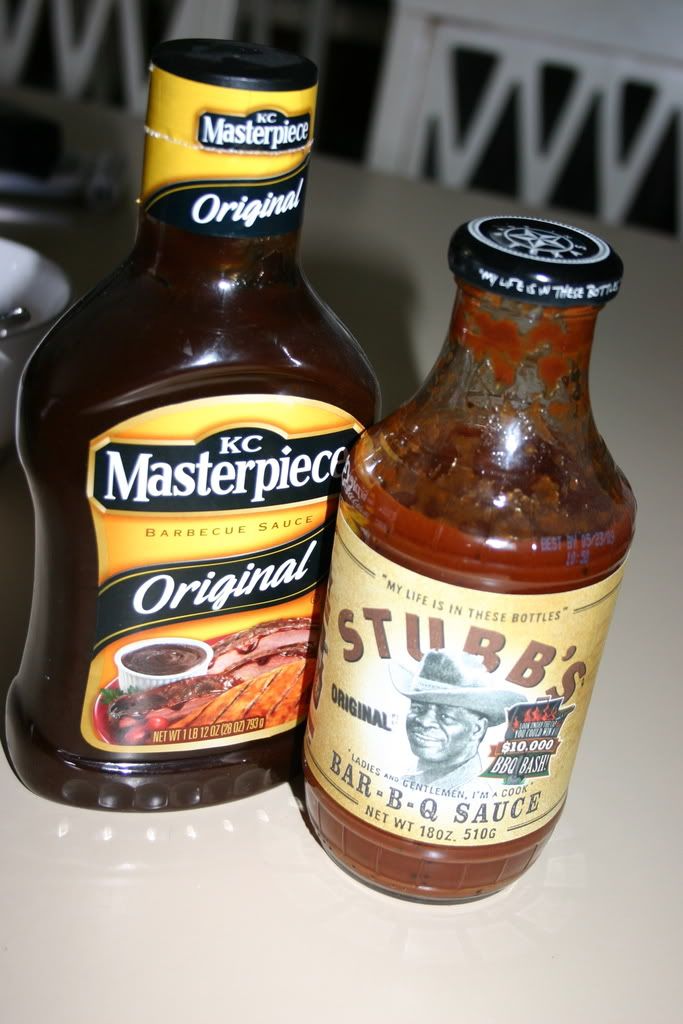 And A mix of KC Masterpiece and Stubbs, the two best barbecue sauces ever. They're great separate, but when you combine them you get the peppery heat of Stubbs with the thick, rich, sweetness of KC.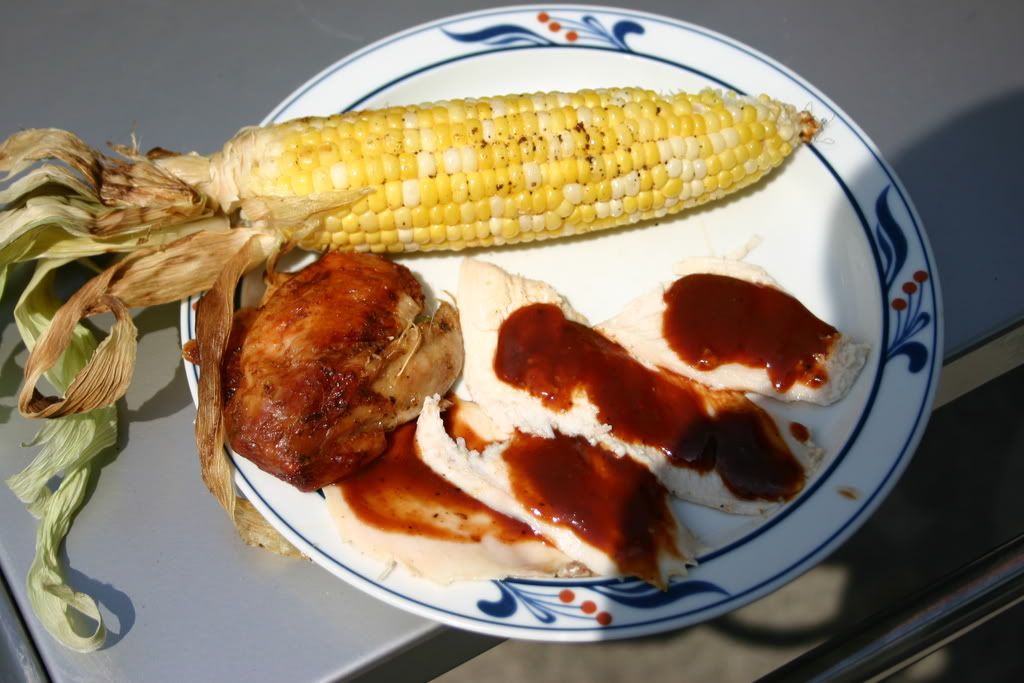 Chicken is best served with a can of beer up it's ass.