Joined

May 6, 2007
Messages

3,736
Location
Car(s)

1996 & 2003 Mazda Miatas, 1995 Chevy Camaro Z28
"Help! Police! Someone stole my cylinder bank!" OR "Mattd1zzl3's Latest runabout".
I just realized that this purchase is 6 months old and i haven't made a thread about it. Hey all and if you haven't had the dubious pleasure to meet me, my names Matt, and im the local Chevrolet fan boy here on final gear. This post is about the latest car to make its way into my garage.
Badge shot to comply with the new "Mopar man" rule.
Its a 2003 Mazda Miata! Yes, another finalgear miata, i'm very original (at least its a NB). Its in amazing condition, had 43,000 miles when i picked it up, and has pretty much every option the car could get (Including the LS package with leather, sweet nardi stickers, and factory body kit)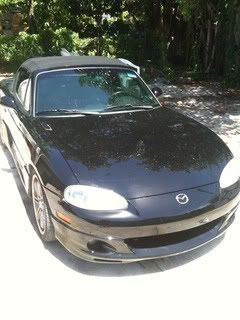 Its ridiculously fun to drive, is sitting on brand new summer tires (god bless florida) and is.... black. (running gag, every car I've ever had was black and its getting old. But the condition
rice ratio was too good to pass up. About 7300 dollars for a 2003 with 43,000 miles)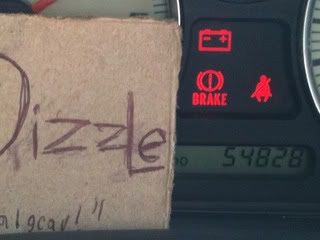 (Yes i put 12,000 miles + on it on 6 months. I'm using it like you're supposed to!
)
Apparently in 2003 mazda was considering going with 6 speed transmissions for miatas to repace the traditional five speed, and used the high-end option packages to gauge the interest of the public, thankfully i wound up with it and its great for freeway cruising. IIRC it became standard in 2005)
Final shot of the gauges, thanks for reading finalgear, questions and comments welcome!