Joined

Feb 22, 2008
Messages

2,421
Location
Car(s)

'13 Dart 1.4T mtx, '13 FIAT, '03 Ranger XLT Supcab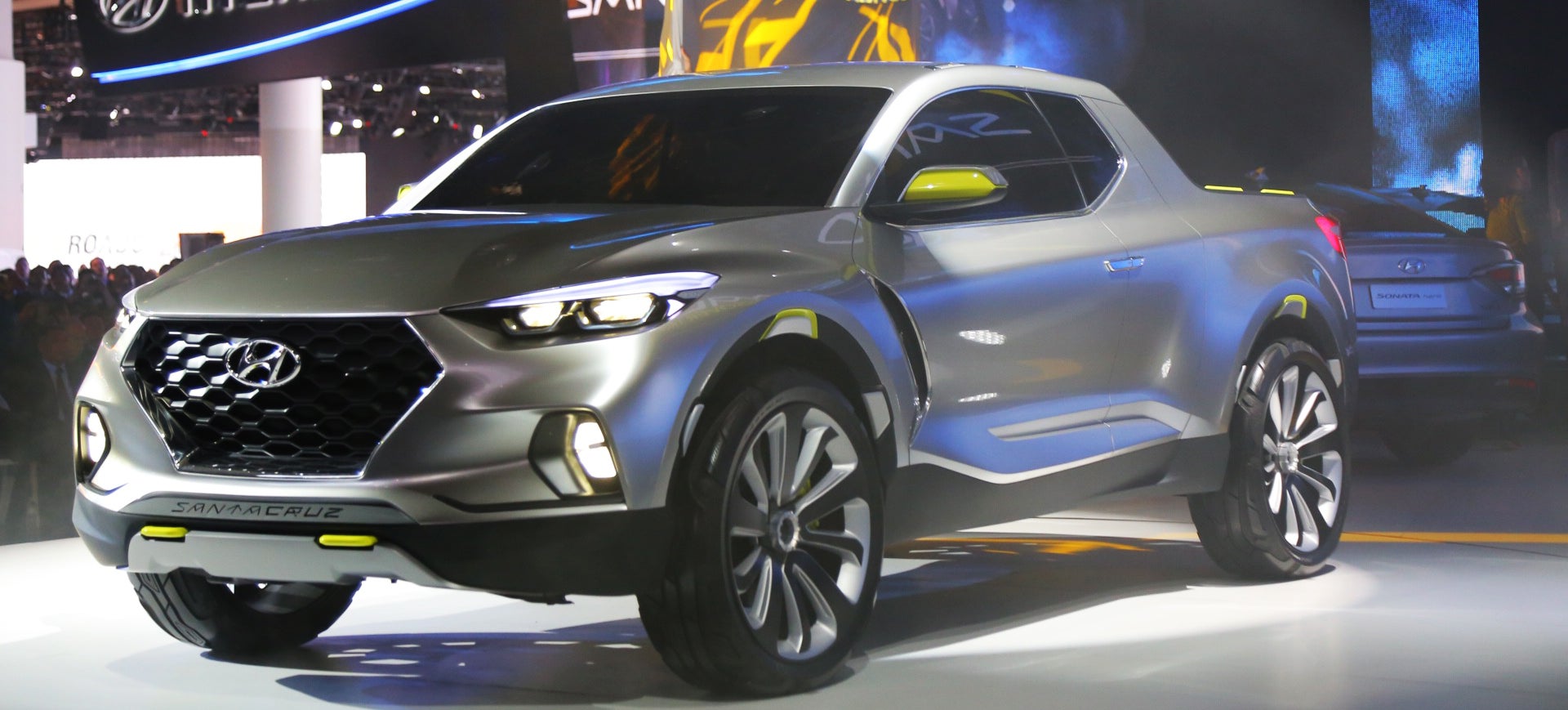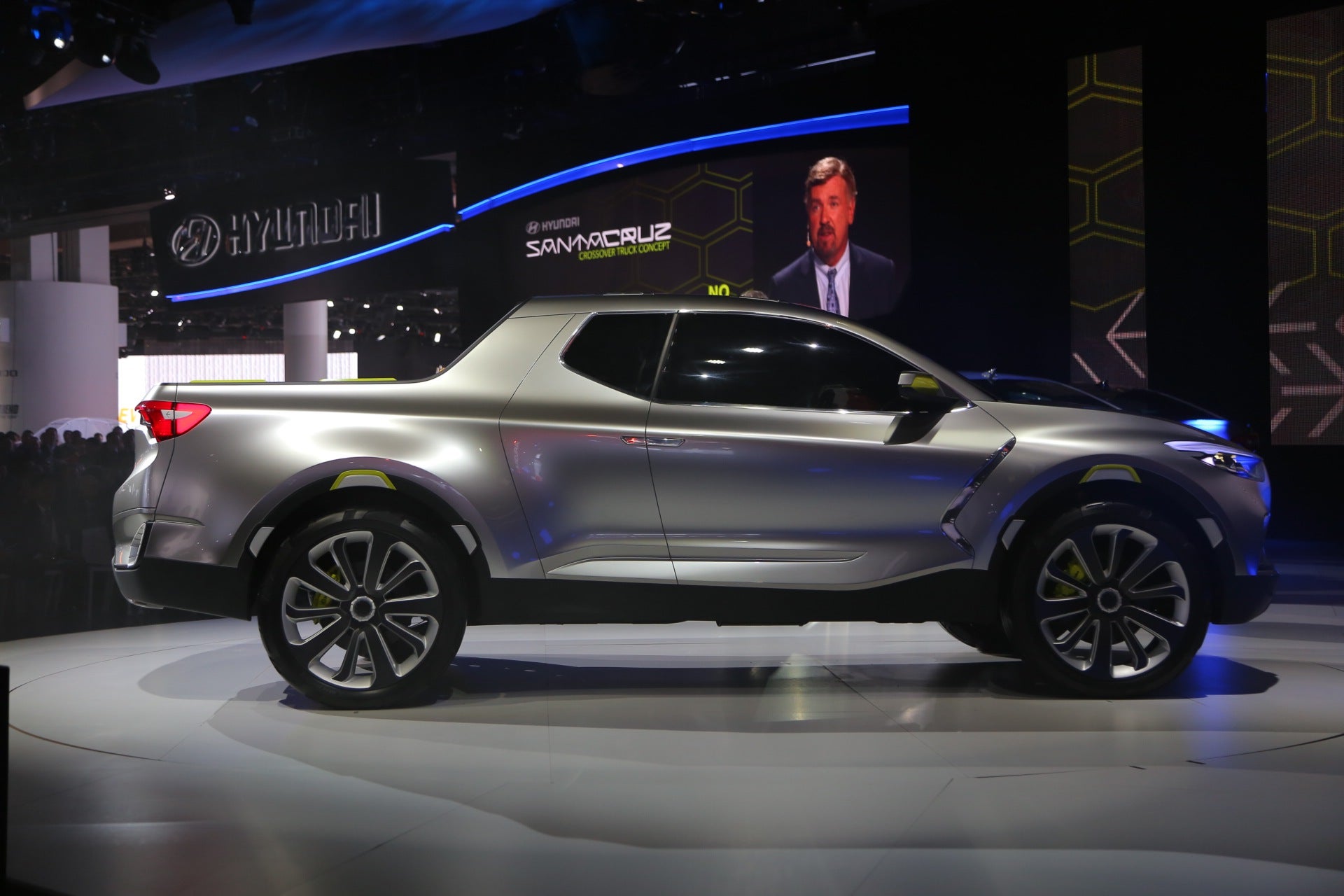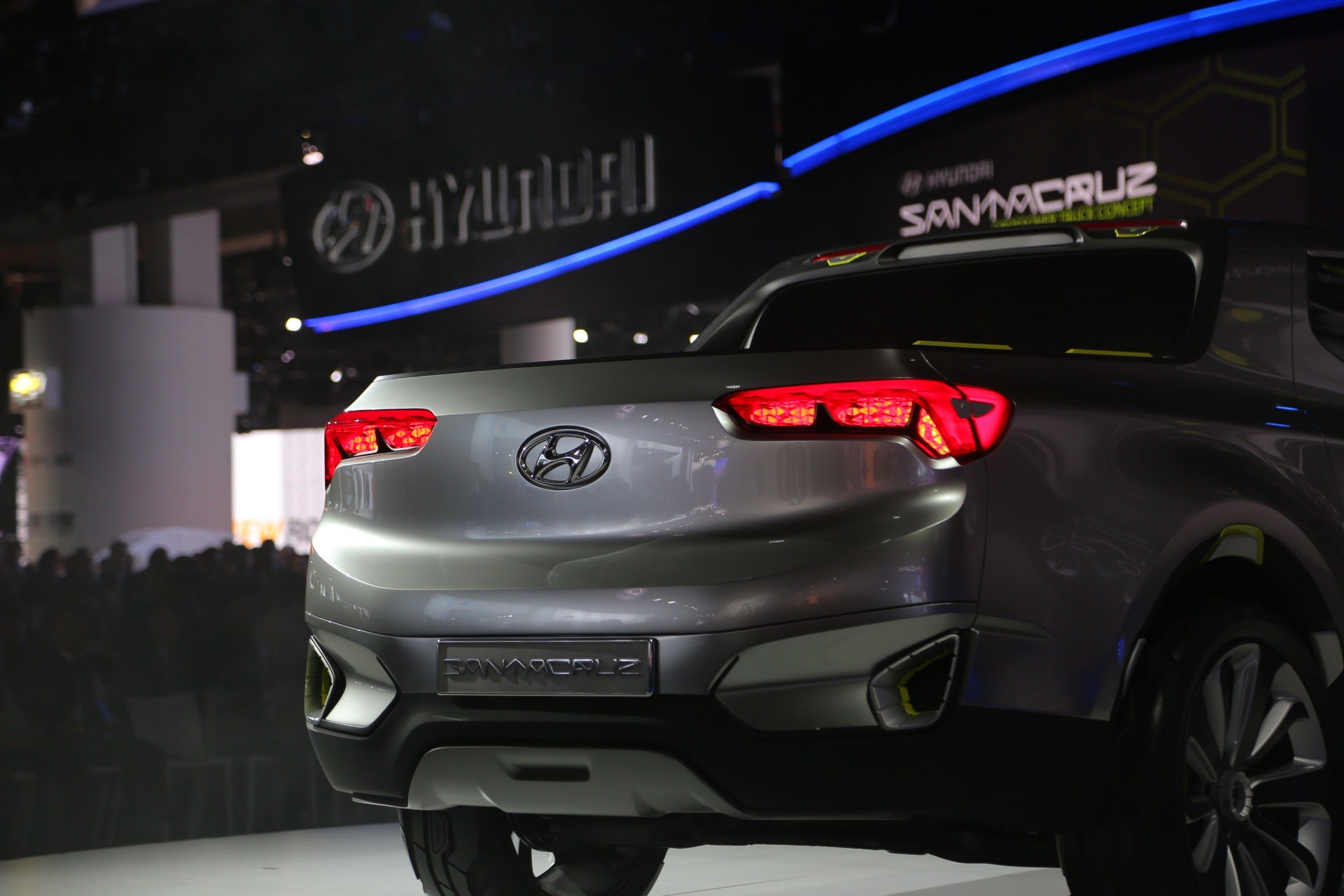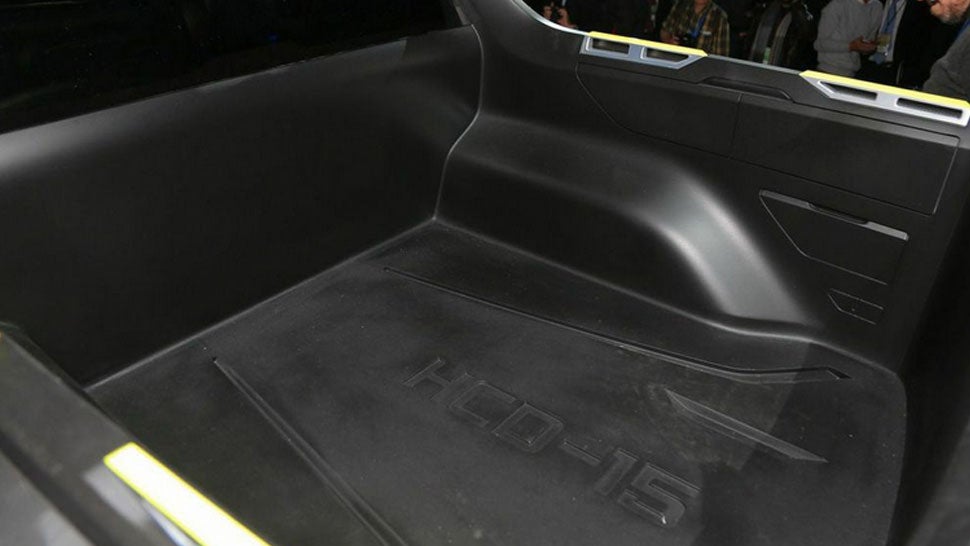 Car & Driver said:

Hyundai says that it came up with the Santa Cruz?s basic format after ?intently listening to customers? and recognizing their needs, and apparently enough of those folks wanted a CUV-type vehicle with a dirt-friendly place to stash cargo. Critically, those same people didn?t want to deal with a truck?s huge size, poor fuel economy, or price. But that group has to be a tiny bunch, right, especially in the bigger?s-always-better U.S.A.? Indeed?but Hyundai?s research shows that full-size pickup purchases are decreasing among both women and the under-30 crowd, and that those groups could be wooed with the right vehicle. Thus was born the Santa Cruz, one of the cooler-looking vehicle ever to be focus-grouped into existence.

...

Like the Brat, the Santa Cruz strives to provide nearly boundless practicality. To maintain a parking-spaaaaaace-friendly footprint, the Santa Cruz?s pickup bed is quite short, but can extend to about the length of that of a mid-size pickup, or roughly five feet. The extension mechanism is particularly nifty: The entire aft section of the bed slides out like a drawer, bringing the tailgate, taillights, and rear bumper with it. (Unbelievably, this is a feature Hyundai actually is considering for production.) The bed also offers a built-in slide-out tonneau cover, as well as a plethora of tie-down hooks. In spite of what the Santa Cruz?s cab design might suggest, the truck is a genuine five-seater, making it as useful (at least on paper) for hauling people as a typical crossover.

In fact, Hyundai refers to the Santa Cruz as a ?crossover truck,? and says that payload, maximum towing, and ground clearance weren?t huge concerns during its development. Be that as it may, we?d suggest that Hyundai perhaps avoid any mention of intentionally leaving capability on the table, especially in the ego-driven American truck market. Still, some off-road ability is baked in, thanks to available all-wheel drive, and the plastic-lined bed should repel scratches and dents with ease.

...

There?s no official statement as to whether or not Hyundai will build the Santa Cruz, but signs point toward the affirmative. In addition to the highly specific powertrain details (A 2.0L I4 diesel getting "high 30's mpgs". -PelicanHazard), Hyundai dropped mention of a mysterious second powertrain option?and concept cats don?t offer engine choices. We?re thinking the naturally aspirated 2.4-liter four-cylinder is a possibility, if not the corporate turbocharged 2.0. And we?re told the trucklet would be front-drive as standard, with AWD optional. We also understand that the extended-cab look would be it for configurations, although the company is still deciding between a suicide-door configuration and a more conventional forward-hinged solution.
If this comes with Hyundai's 10-year warranty, it is going to establish a loyal niche market.