Joined

Jun 3, 2008
Messages

3,298
Location
Car(s)

plastic Japanese iPod dock on wheels
OK, since I was so epically amazed by my BLT yesterday, I decided to make myself another today, and document that shiznit abit.
It would be so much better if I could make some proper pictures, but unfortunately I only have my cameraphone now.
First off, you need some basic ingredients:
Start off with the bacon, take as much as you can, I go with about 7 slices: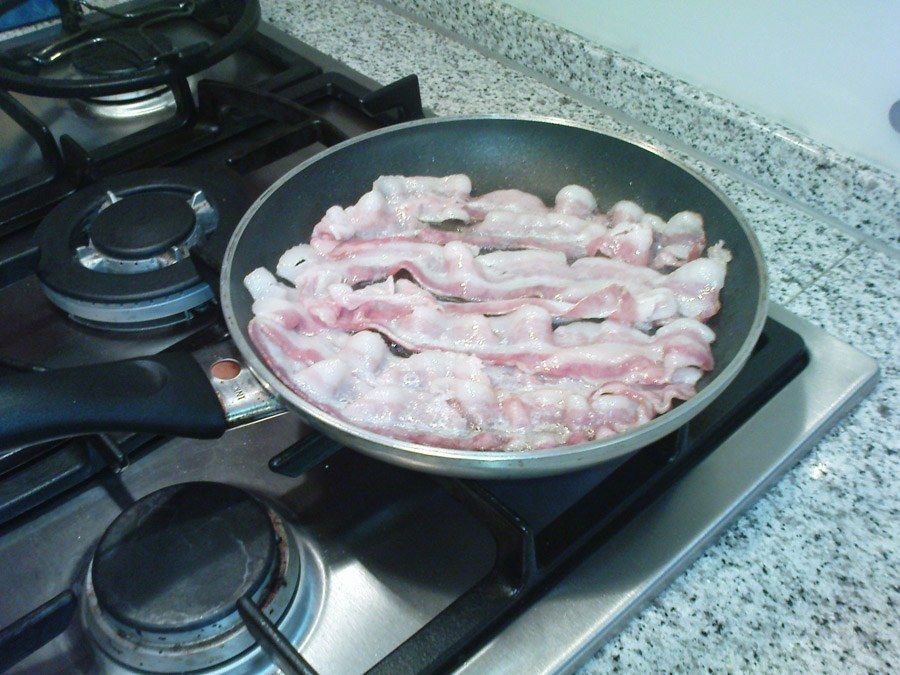 While that shizzle's sizzling on a gas stove (only at home
none of that luxury in munich), you start slicing up those nice juicy tomatoes (the cutting board had better be soaked afterwards):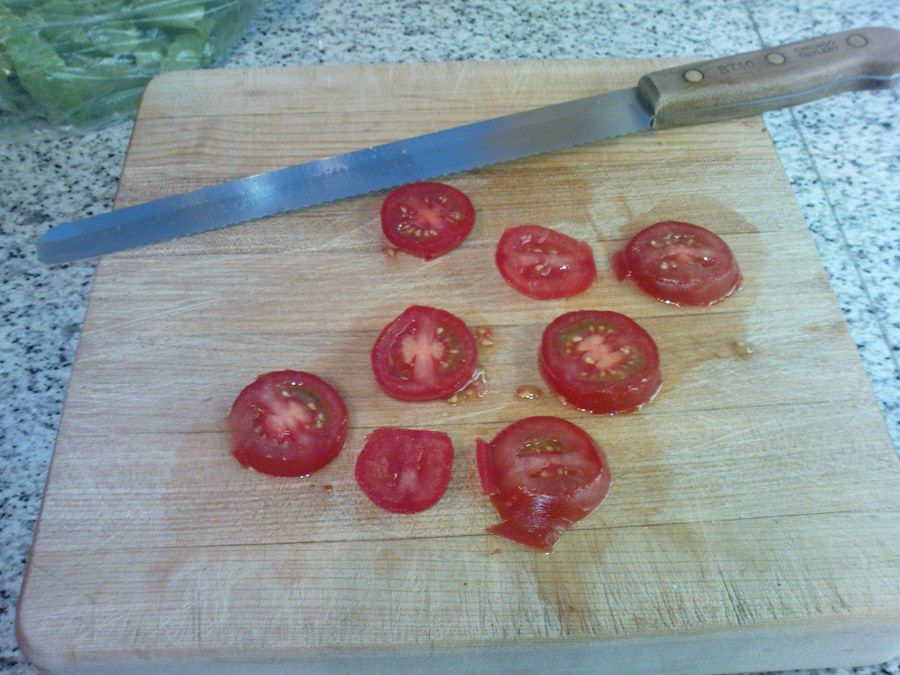 Lettuce begin... (make sure you wash that shiznit, it's dirty)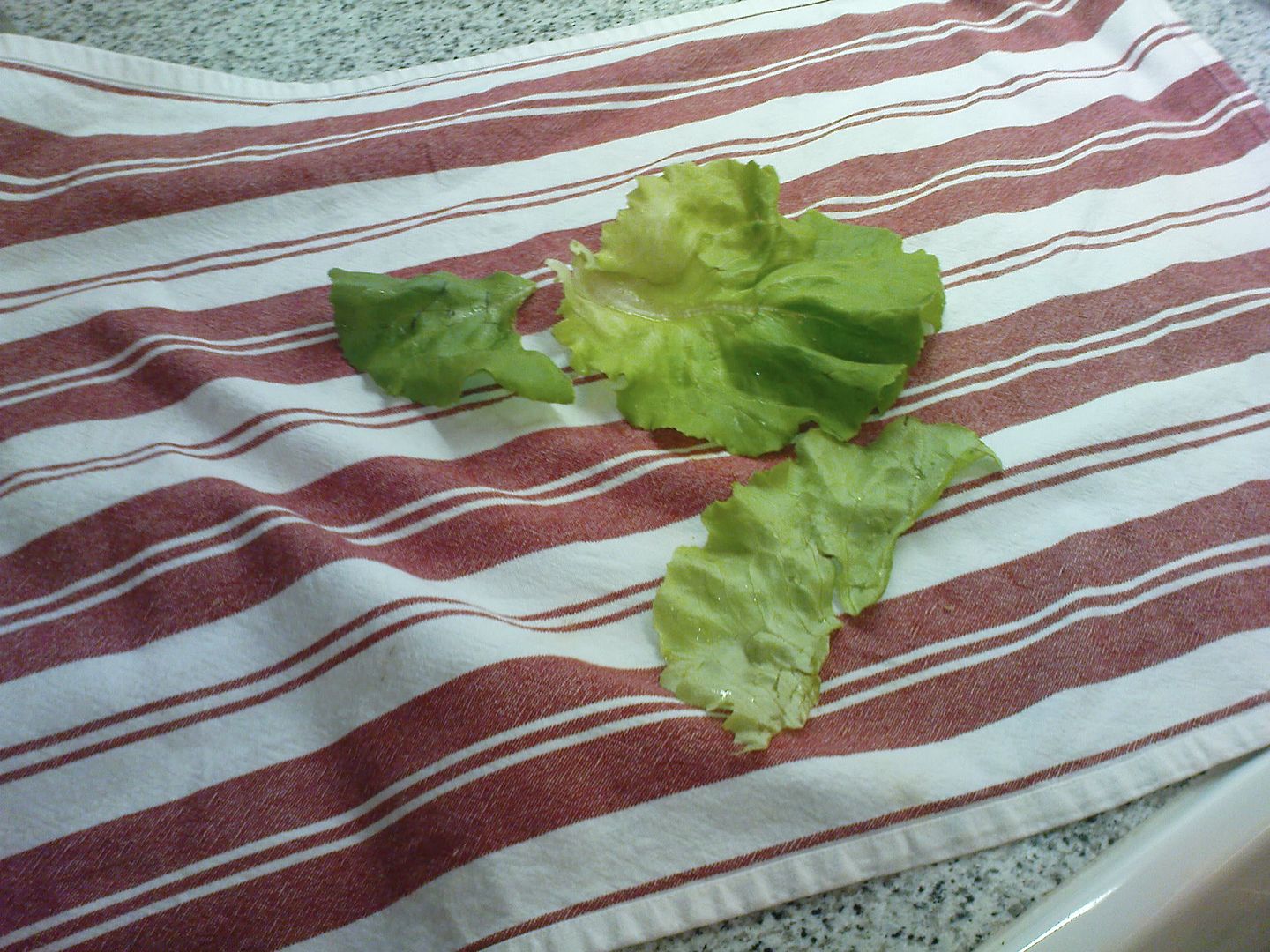 Now, what's my bacon doing? Oh yeah, it's sizzling and popping and dripping....
Better get that bread out of the toaster, and apply some mayonnaise like a democrat. No wait, I mean liberally.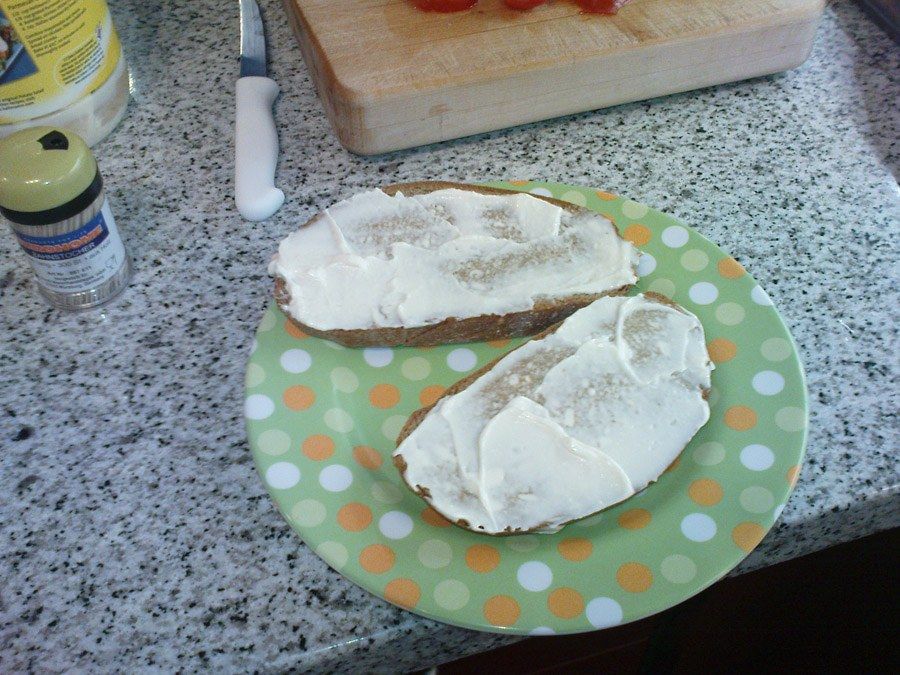 Now you get some italian national colors going....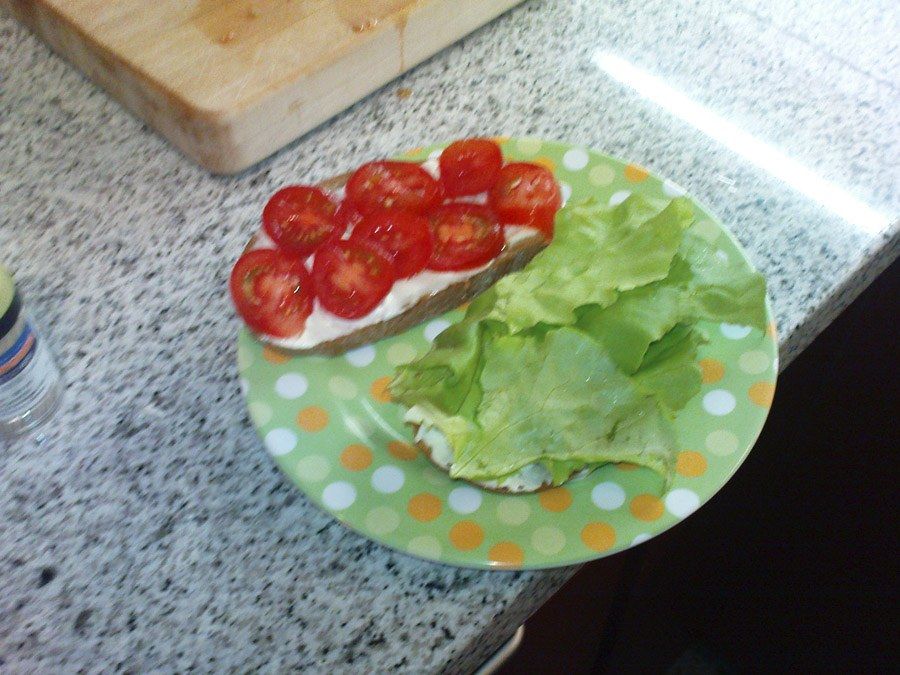 ....before emptying this heap of brown....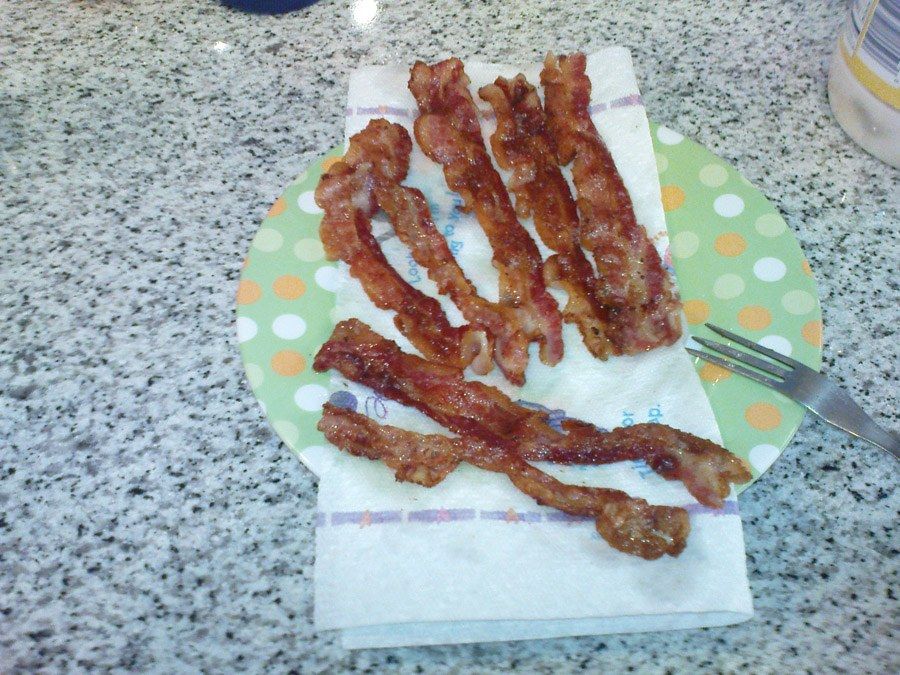 ....all over your sandwich: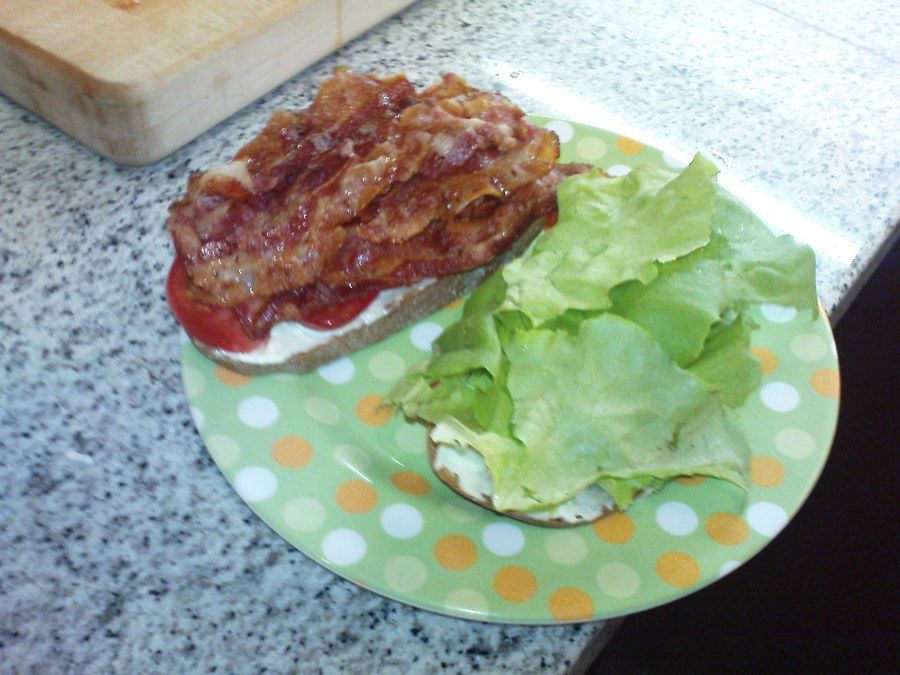 Close it up, chop in half, and don't forget the toothpicks (you're going to lose the contents of the sandwich all over your plate, regardless of toothpicks, but it becomes a slightly smaller amount with them):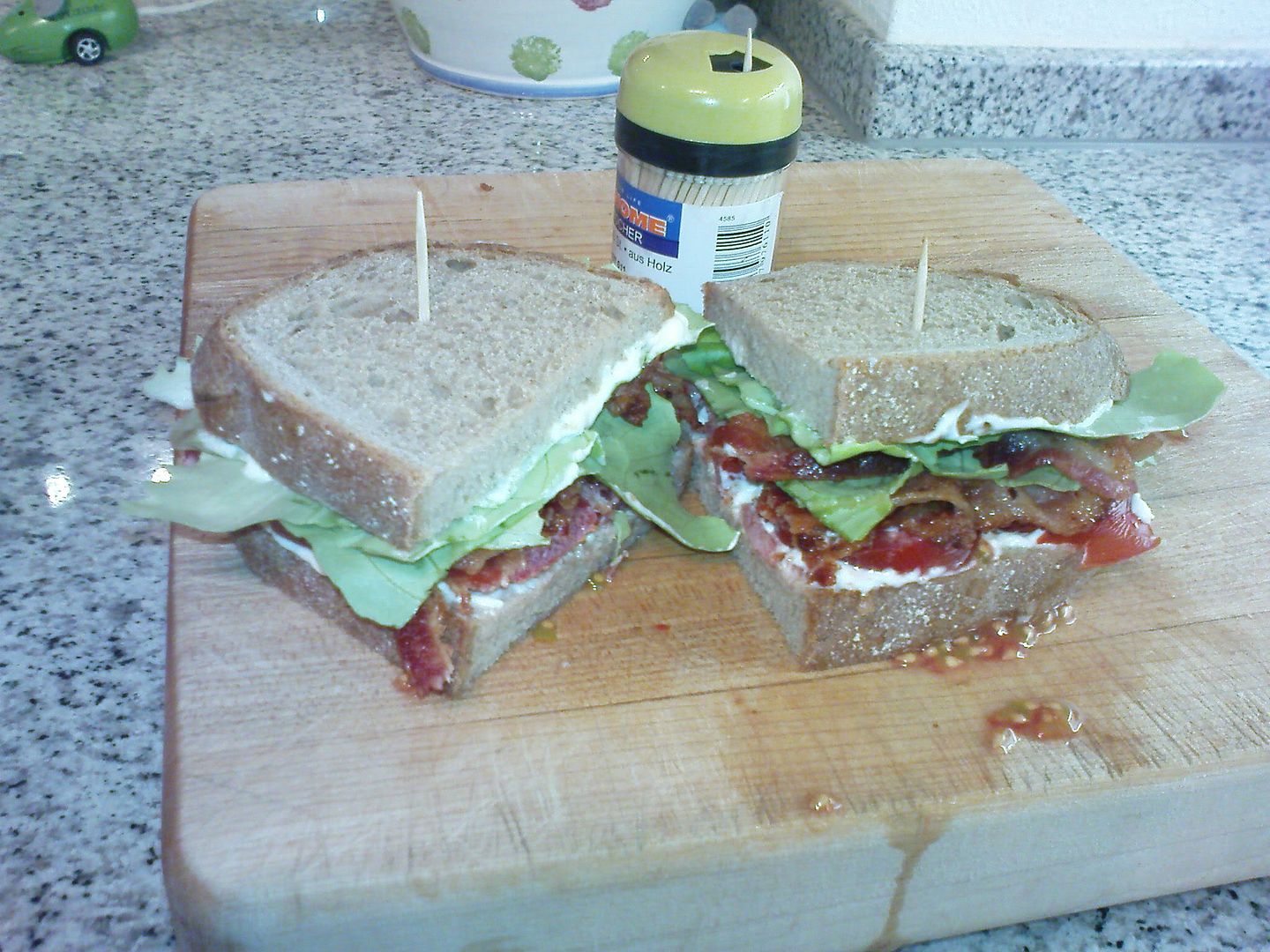 Take that shizzy to the dinner table....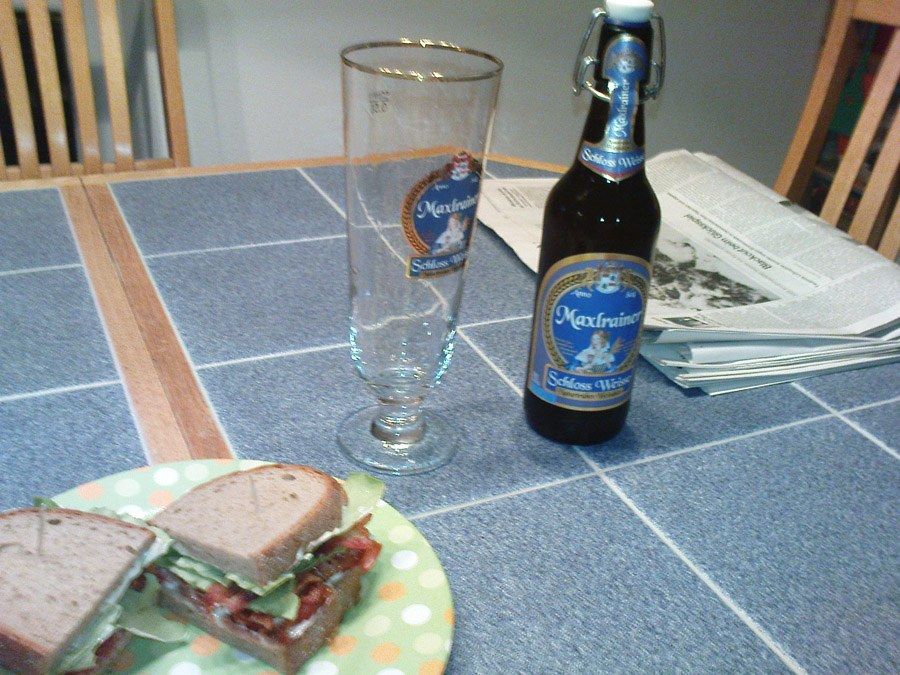 ....and pour yourself the best beer in the world (IMHO), Maxlrainer Schlossweisse (BTW, observe the epic picture on the newspaper in the background... slightly blurry, but it's 8 inches of snowfall in the alps - can't wait to go boarding):
Enjoy!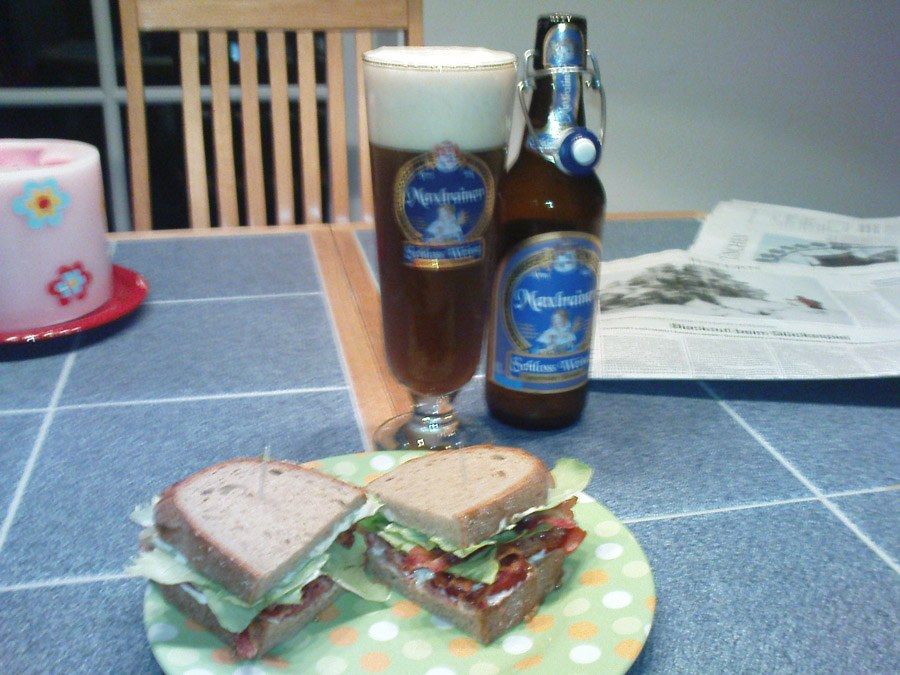 I shall, next time I create something yummy, post it in here.