Joined

Jul 4, 2005
Messages

1,839
Location
Car(s)

Zastava, MX-5, Equus
So thanks to Beni who really helped out here, that lift is a tool I want desperately now
It makes life so much easier!!!
Anyway, so this is what was done: cambelt, water pump, obviously all the tensioner and pulley stuff, gaskets etc, thermostat, valve cover gasket, crankshaft seal, camshaft seals, air filter, spark plugs, coolant ... Including a coolant flush and finally getting 4 bolts on the harmonic balancer! (The first time since the new engine went in that it had 4 bolts ... Oh, and the boot spring tensioners so the boot holds itself open now!!!
Here are some pics: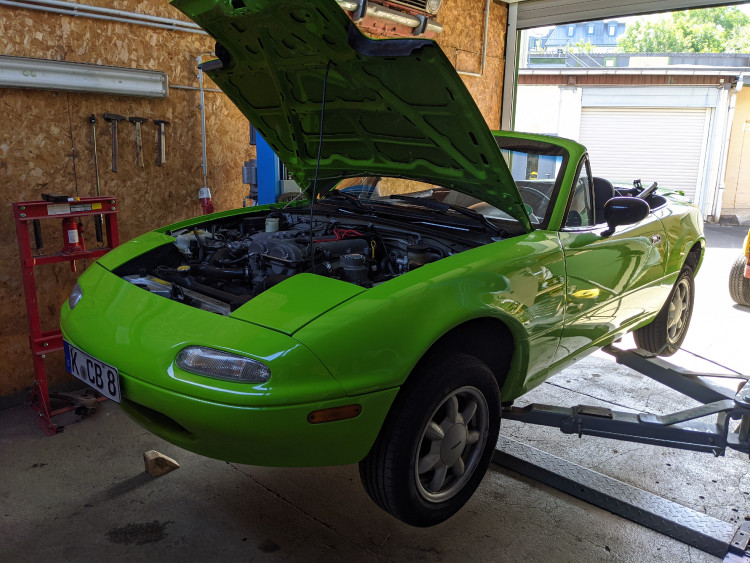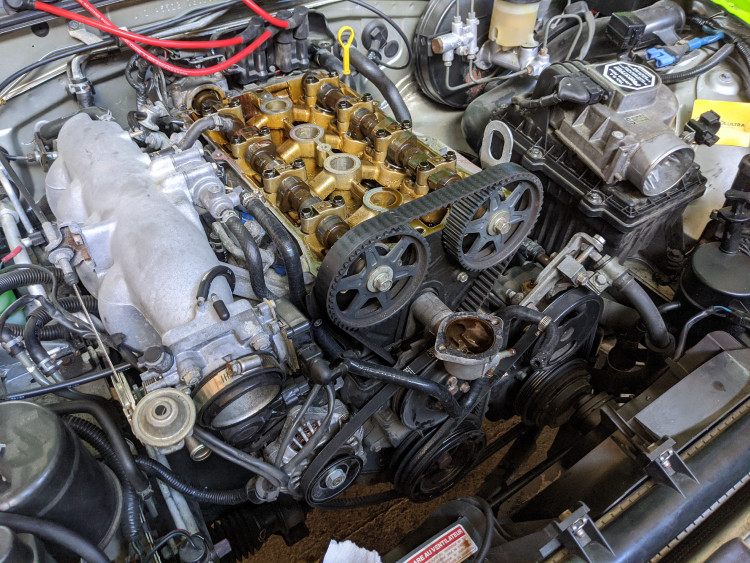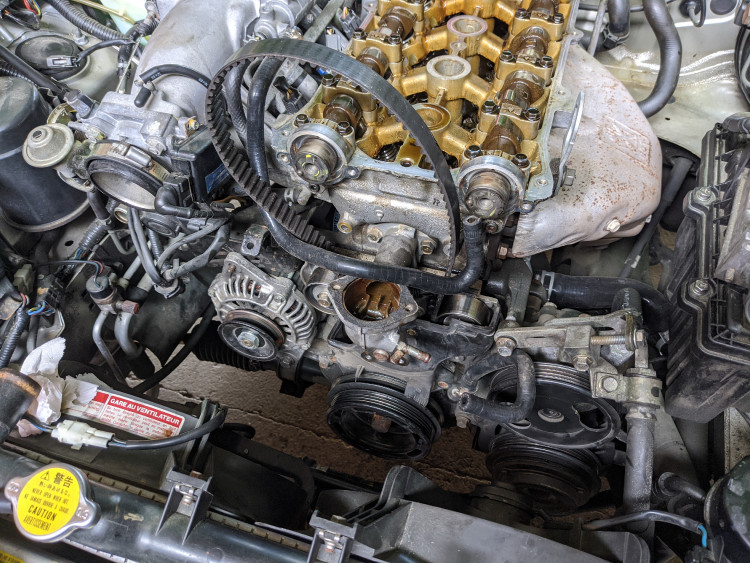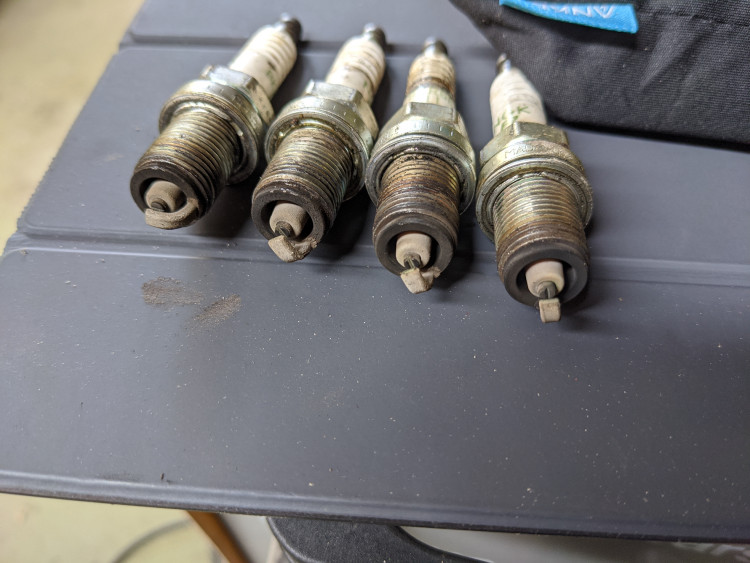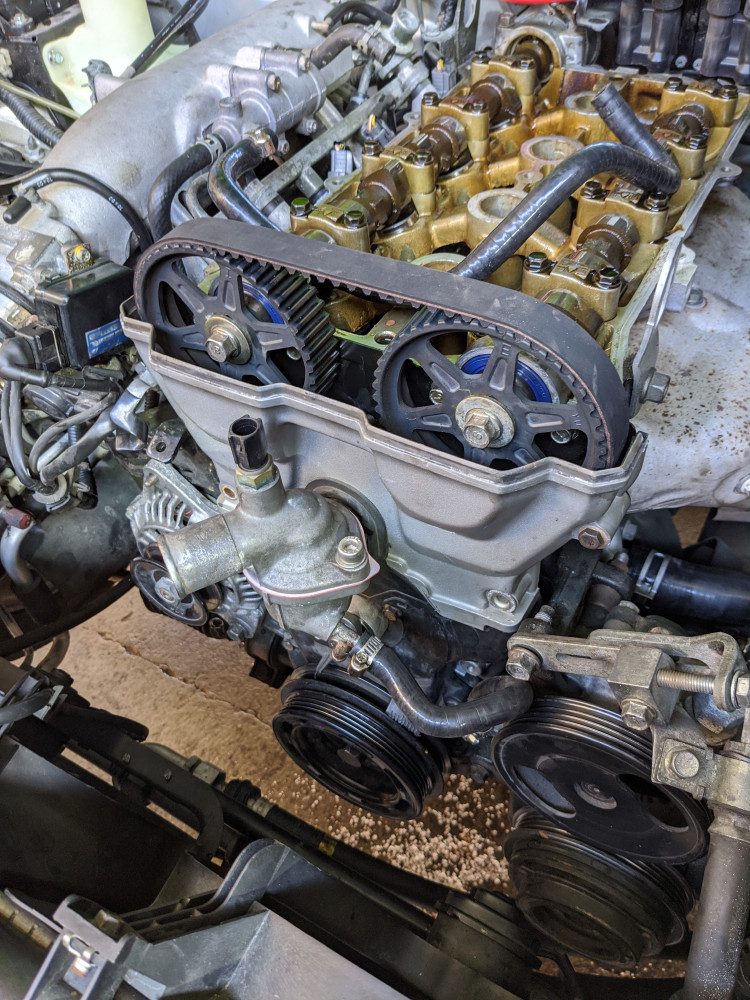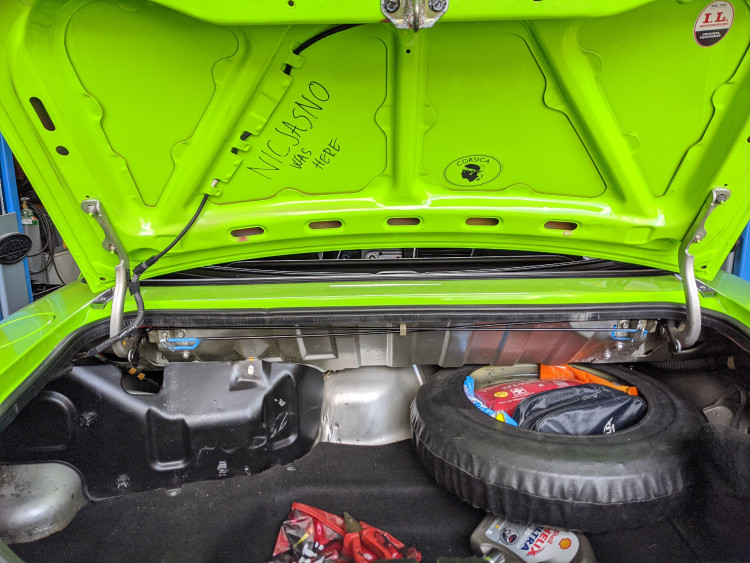 And sadly despite all the work put in, the rockers are starting to rust again ... The car hasn't been driven in winter and was garaged for the last 12 ish months. But the consensus is that they needs to be rebuilt and replaced completely. I will hit them with a load of wax and maybe rust converter in some places to preserve it as best as I can. I expect the work will need to be done in the next 4 years, I will need new front fenders too at that point!
Anyway, here are some pics of that: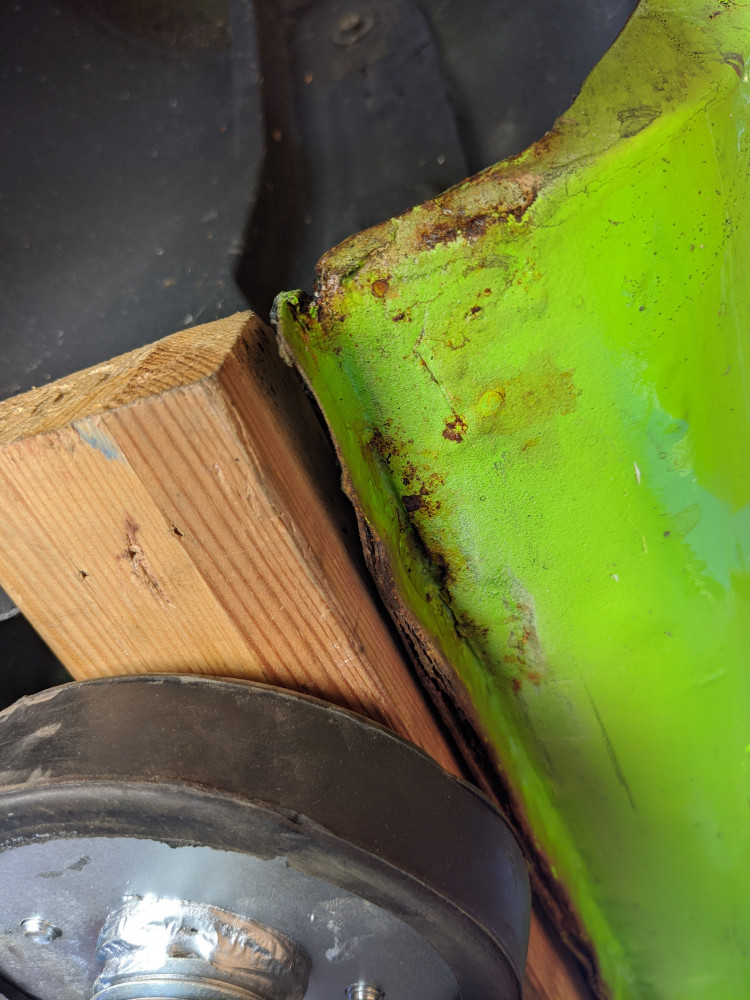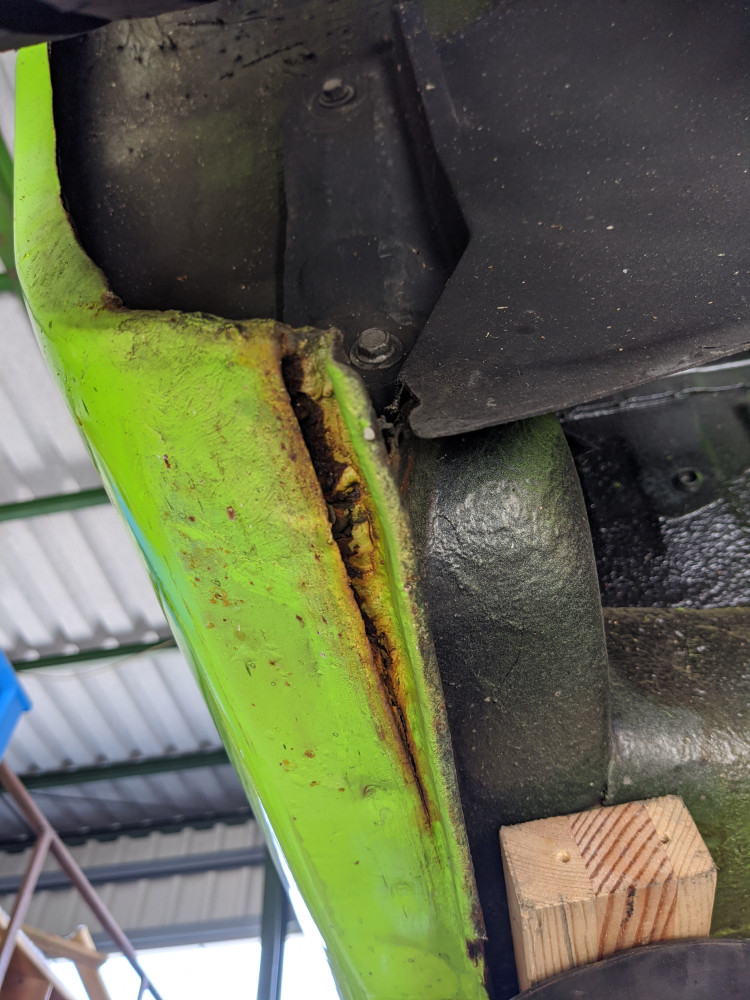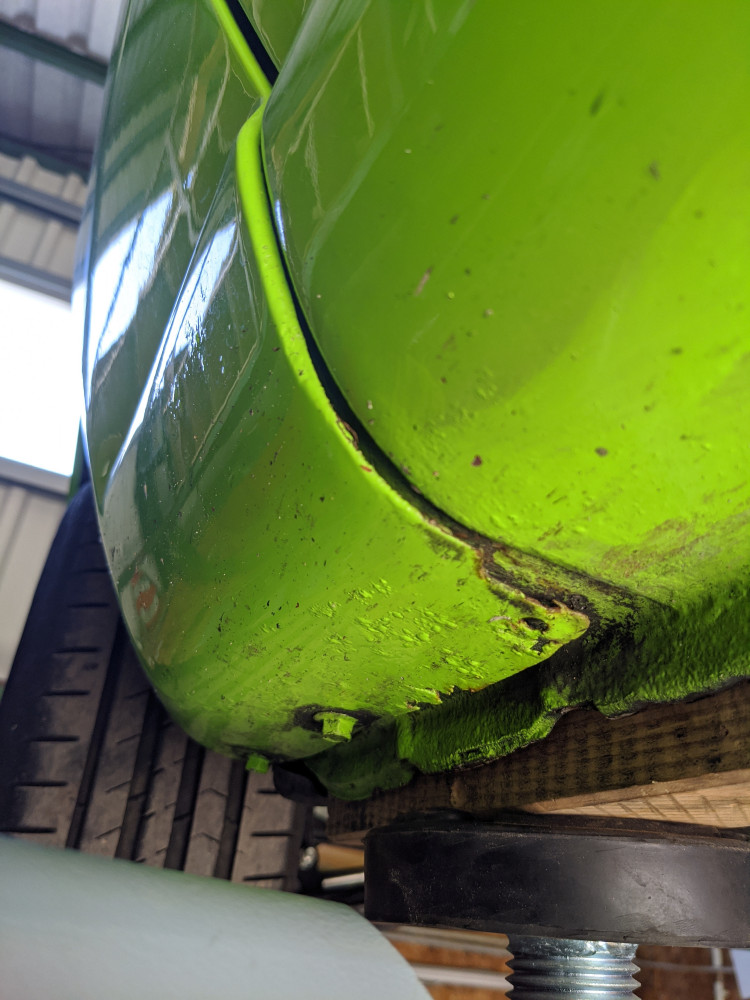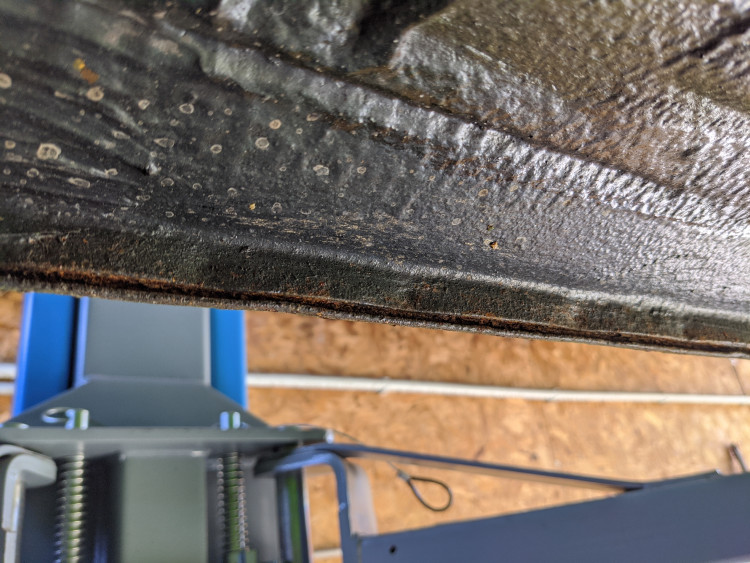 Also, the boots on both upper ball joints on the front suspension are split so will need to be replaced for TÜV I guess? These were new aftermarket ones ... I will get Mazda original as replacements.
Anyway, after all of that the issue was not resolved. We tried a spare AFM from Beni's black car and that did not help...
However, we when welding up the exhaust to stop the rattling noise we noticed that it might be the inside of the catalytic converter that is broken to pieces... Additionally there is the sound of rushing/disturbed air coming from the center of the car (Where the cat is) ... Given that the whole exhaust needs replacing sooner rather than later I will just replace the cat.
Another theory is the o2 sensor might be faulty causing it to run lean on WOT (See the spark plugs) so I will replace the o2 sensor also while we are at it.
Additionally the coils may be an issue... We were planning on testing those from one of Beni's cars, but the connector is different on both of them ... A set of aftermarket coils is pretty cheap from the U.S. so I might just replace that while I am at it ... Given they are 30 years old anyway!
So all-in-all it was a really worthwhile trip, important maintenance was done, it also proved the theory about timing being wrong was false which is a step in the correct direction!
Luigi lives! Long live Luigi!