Joined

Jan 16, 2007
Messages

54
Location
Car(s)

1965 Cadillac Deville - 1971 Impala 400 Coupe
Hey Guys! I?m brand new here and after downloading and seeding these torrents for days, I figured I should sign up!
I recently purchased my dream Car. I am a supra fanatic (specifically the A70[Third Generation]) Not because I cannot afford an JZA80 but because I just loveeee this car.
Well if anyone knows anything about the A70 chassis you would know in America, you cannot get a twin turbo variant... Its only came with a 3-liter single turbo engine...
Wellllll, Mine got a swap!
The Supra in outside markets came equipped with many inline 6 engines, We will focus only on Turbocharged models
1G-GTE( 2 liter Twin Turbocharged[weaaak])
1JZ-GTE(2.5 Liter Twin Turbocharged [Mine])
7M-GTE(3 Liter Turbo)
Supra people are a lil odd. We downgrade displacement when we swap for a better motor!
The reason I didn?t go for a 7m is because of its horrid design, You go back 4o years to when Toyota released the 2000GT it used a 2M. The last incarnation was the 7M and was showing its age, It is epically prone to Blowing head gaskets because of a poor coolant jacket design.
The 1JZ is the first incarnation of the 2JZ(4th Generation Supra engine)
Ill stop blabbling. If you guys wanna hear more just lemme know. Now on to the Supra!
1989 Toyota Supra
2.5 Liter Twin Turbo
5 Speed Manual
Lowered on Twin Turbo R Suspension setup(from Japanese 1JZ Cars)
3 Inch Downpipe to a 3 inch exhaust with a custom fitted HKS Carbon Ti ending it off.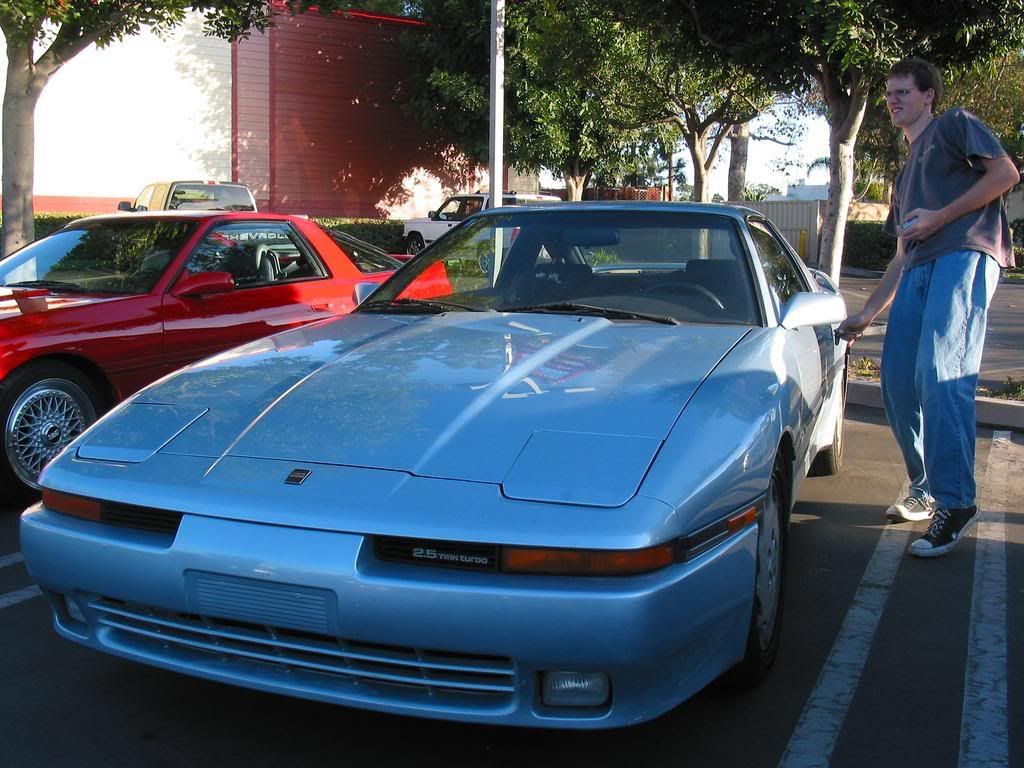 That?s me next to it when we had a HUGE supra meet at Super Autobachs in Stanton
Stock wheels will go soon for some beautiful 1995 BBS RS's...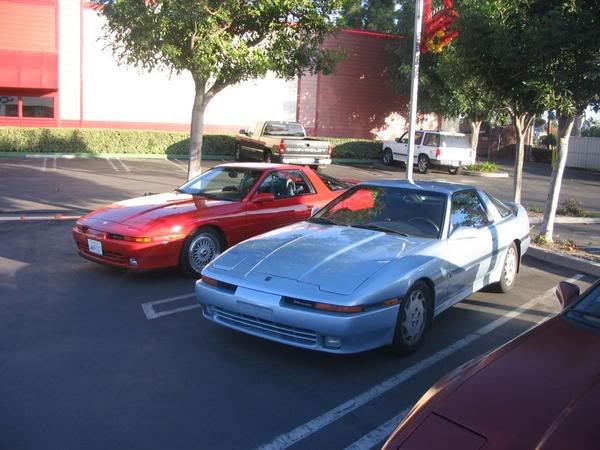 Which currently reside on my Friend Matt?s car!
My white N/A supra and my friends Blue N/A on the right.
1JZ-GTE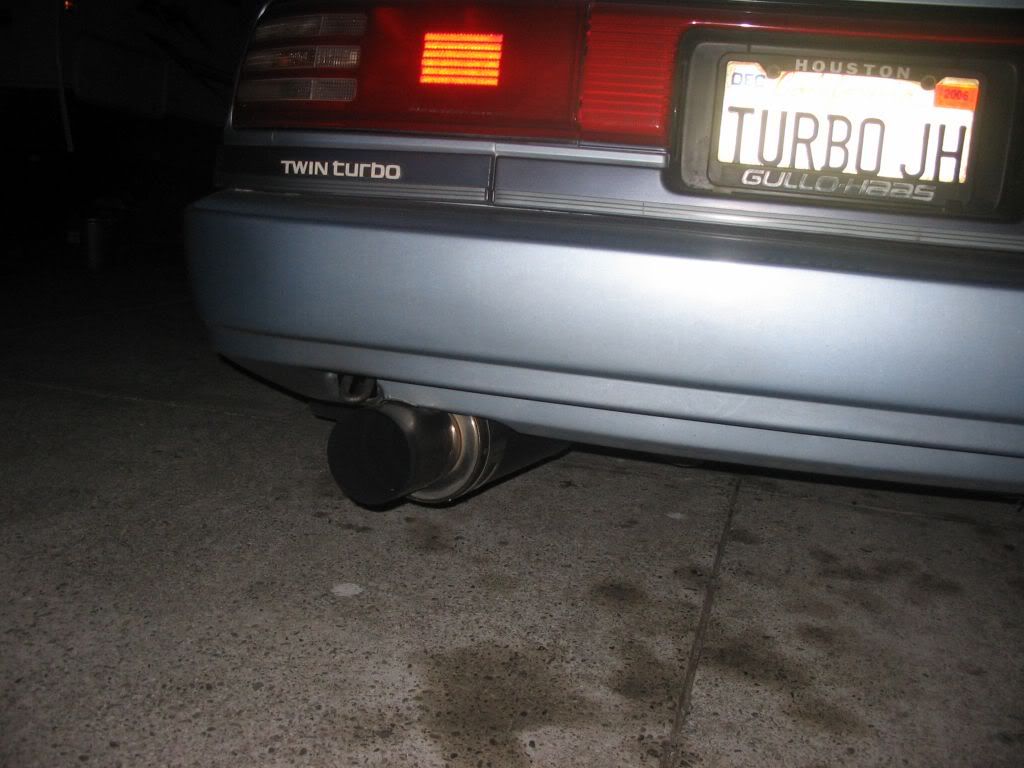 The Custom Fitted HKS Carbon Ti
Thanks Guys.
Kyle