Joined

Aug 18, 2005
Messages

2,556
Location
Well here it is, another of my cars. I blew the headgasket about 2 years ago and have essentially just parked it since. It's been on the back burner of late because of my other project, the mustang. "Restoring" multiple cars is sure a chore. I have made a little headway on it including getting a parts car and tearing down the motor. Soon I'll begin putting it back together. I have most of the parts already to do so. So onto the pictures.
As it sits
Quick shot of the interior, which is loaded down with parts right now. It's actually in very good shape. Could use a cleaning at this point though.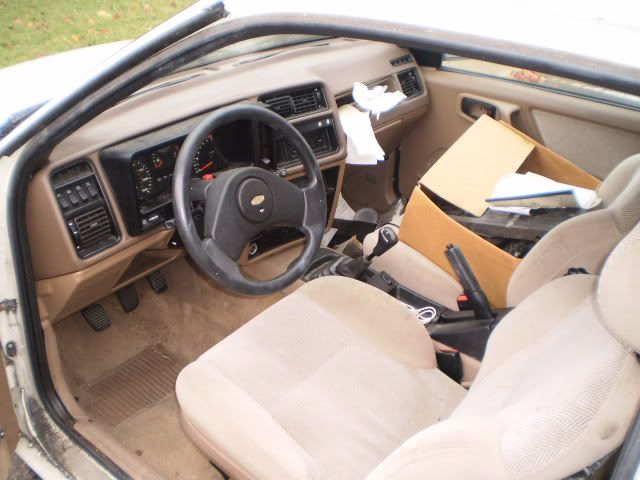 This was the previous owner's answer to a sagging headliner. Actually looks like it belongs, haha. Gives it a...boatish feel.
Engine all torn down
Some more pics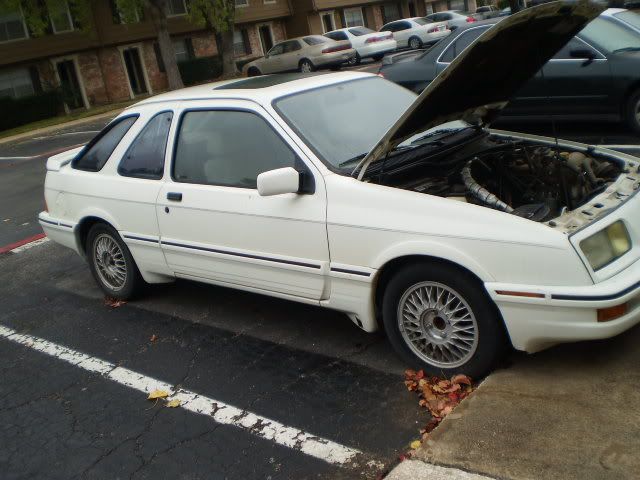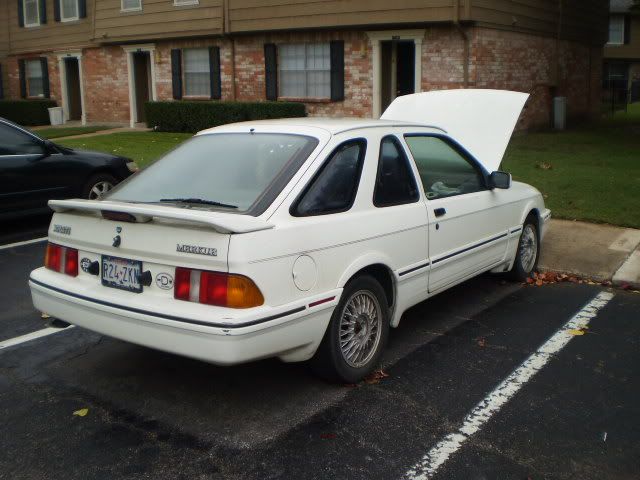 Also, what my desk looks like :lol: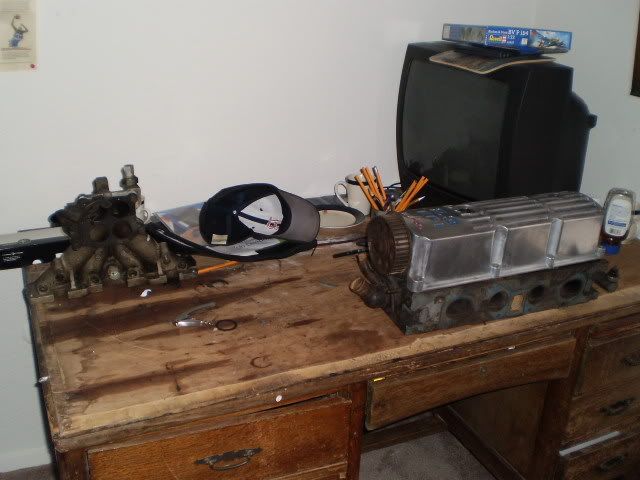 The plan for now is to get it running and driving. That way I can maneuver it around wherever and won't have to call a tow truck. I think the motor is going to need a rebuild. Good news is I already have a spare motor (which I'll probably rebuild). Later I want to put a T5 behind it, add an intercooler, bigger turbo, better flowing aluminum head, performance cam and megasquirt it. Also I want make some exterior improvements including a Cossie front bumper and grill and some euro spec lights. Maybe even a whale tail??
Suspension needs some work too, far too lofty.
There, happy Posmo?
Last edited: