You could say I swapped my
big assed German woman
for a petite French one instead!
As some of you may know, I've already
driven and reviewed this car
, and I still stand by my verdict. However, as I don't really do the mileage I did anymore, nor do I need the space (and definitely not the taxes/insurance cost), I went for a supermini that's very cheap to buy, very cheap to run (#2 in our market, with a Smart ForTwo being #1), and still nice to drive.
Yes, it has 68 hp, which is just about half what I had before, but it weighs 800 kgs compared to 1300 before. And didn't someone important once say 'simplify and add lightness'?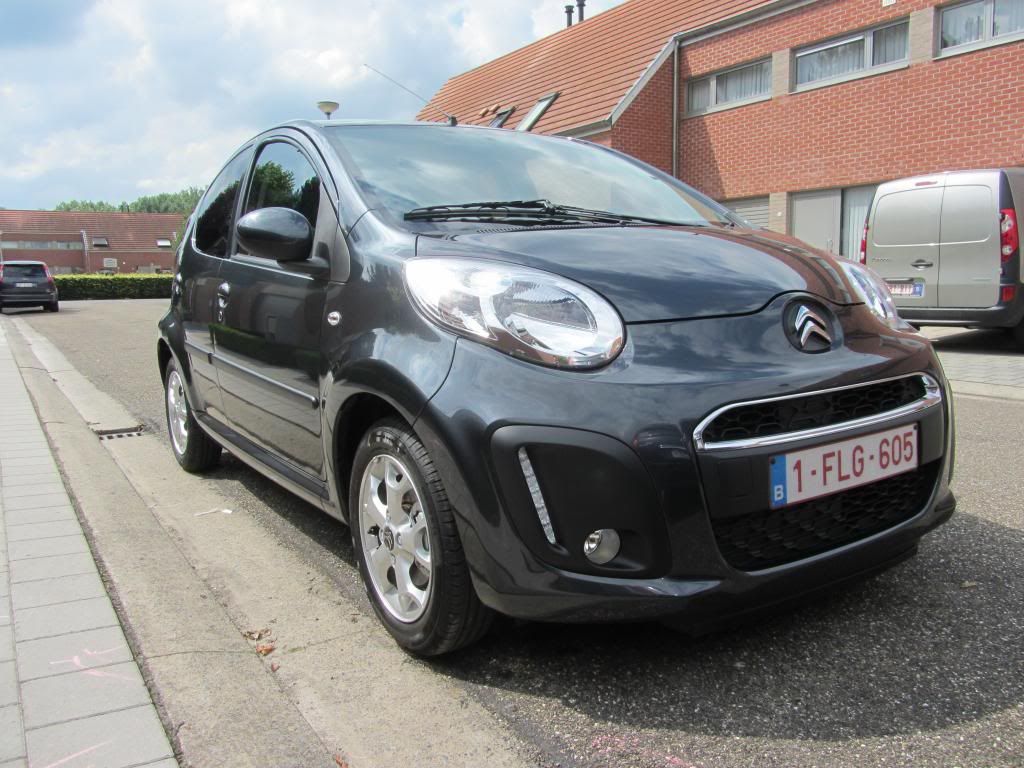 Since I spend a lot of time in it (traffic jams FTL) I did choose the "Exclusive" model, which has all the toys you need (aircon, LEDs, decent soundsystem with aux and usb in, bluetooth, nice wheels, etc)
As this is the facelifted 2012 model, it has the Chevrons in a nice surrounded blob (instead of
the huge mouth the 2009 predecessor had
)
Shiny shiny!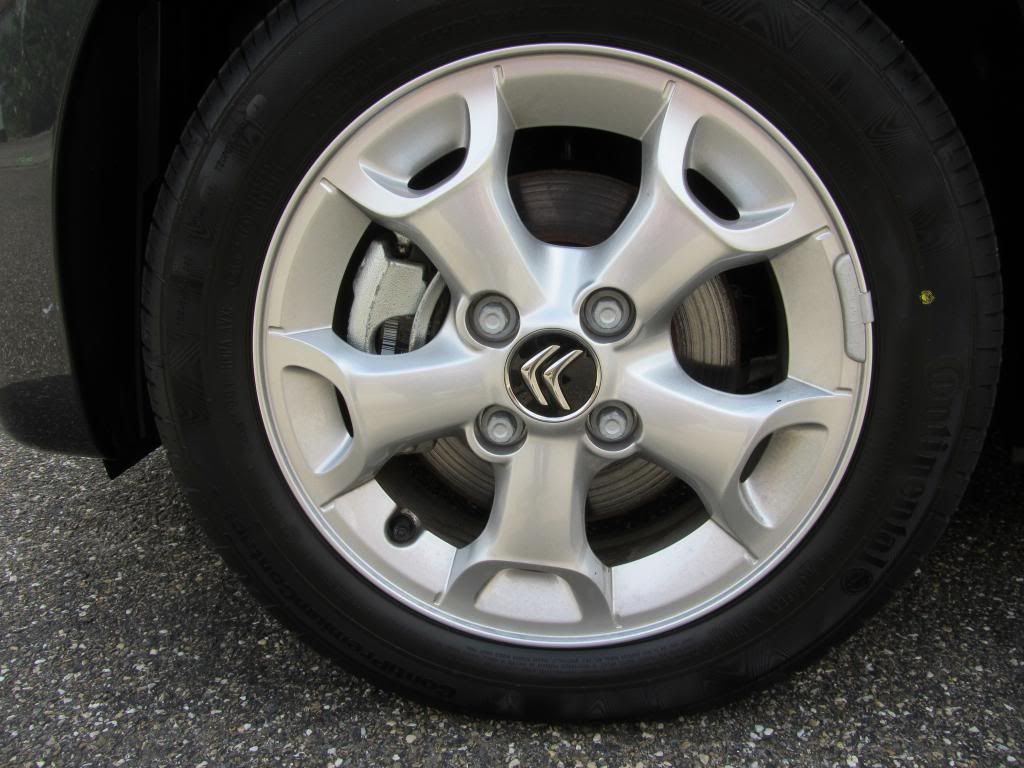 Dem rims!
I've always been fond of those rear lights, really sets it apart from the Aygo and Peugeot 107 sisters.
Familiar interior to me, nice touchy cloth and leather (steering wheel for instance) where you want it, hard plastic and metal in places you don't really care about.
Aux in, 12v plug and USB socket are nicely hidden but still easily reachable
Brand new, only 69 kms in (half of which was the trip home)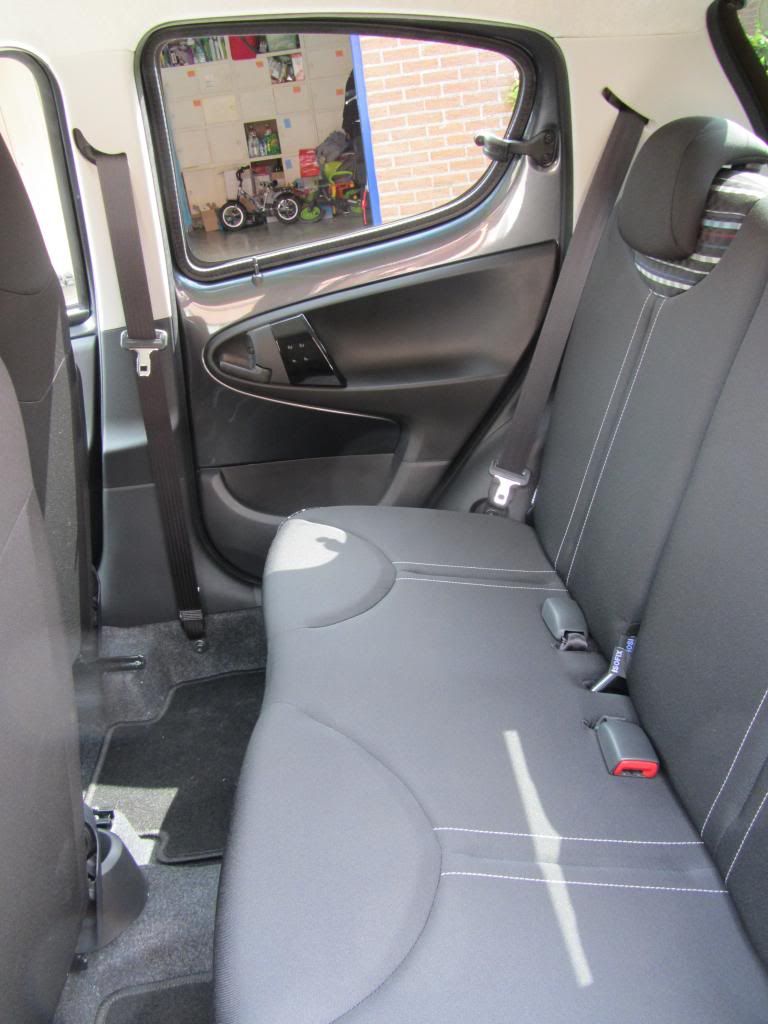 Rear space, contrary to what you might believe, there is some. There's only 4 seats but I fit behind someone my own height...
This was a key thing for me that gave this C1 the edge over a VW up, Skoda Citigo or Seat Mii, because those rear seats are REALLY cramped.
True, the VW UP does offer a bigger boot than this, but I like my family/friends more than my luggage, and since it's a simple commuter box, as long as it fits a sports bag, it'll do
Holy window tint Batman! Near completely black from the outside, still easy to see out of from the inside... nice
Narrow tyres are narrow. But still grippy enough for my tastes
Satnav sort of fits there, and isn't in the way
USB works fine, as does Aux in, as does regular radio, as does Bluetooth streaming. All works like a charm...
Even my Stitch mascot (can also be seen
here
) made the transition!
Can you tell I'm quite excited and happy?
I'm open to suggestions for the proof picture (not that you really need it I guess, since you can plainly see my Astra and new car both had the pics taken in exactly the same place : infront of the driveway, behind my wife's Picasso)
- - - Updated - - -
Nearly forgot, if anyone is interested in making me a new signature pic : old one
here
, may I suggest giving it a football jersey like the TG Cars?
Our national jersey looks like
this
Thanks in advance!
Last edited by a moderator: