Snow Mexican Surender Monkey
DONOR
Joined

Feb 18, 2007
Messages

5,359
Location
Car(s)

FoRS, Japanese touring triple
My Legacy GT was a hoot to drive, but it was getting old (12!), rusty, and I felt an expensive year à la 2016 was looming on the horizon.
And a co-worker showed up a week ago with a Civic Type R he bought on impulse.
So, the desire to replace the venerable Subaru was back on, and again, I was faced with a dilemma.
Buy a semi-sporty, semi-luxurious car, like a used Lexus IS350 or something similar, but then I would lose the joy of rowing my own gears.
Civic Type R was out as well, since I have no desire to buy a FWD car ever again, not even one as well put together as the CTR.
VW Golf R could have worked, but I'm weary of long term reliability of German cars, and it just doesn't make me fizz.
I though of going back to another Subaru, with a WRX Sporttech, but a friend of mine bought one a year ago and he is less than impressed with it.
A Mustang GT was tempting, but a RWD car in our climate would be awesome 8 months a year, and varying from average to unlivable the other 4 months depending on the road conditions.
So I was left with one choice, the Focus RS. But a quick look at the ford.ca website showed that they raised the price 10000$ between 2017 and 2018, putting the MSRP at over 60k$, more than a Mustang Bullit!
I decided to look at the online inventory, in case some dealers had deals, and to my surprise, there were quite a few with a 10000$ discount, in the only color I would consider, Nitrous Blue.
And then I found one with a 12000$ discount. And then I test drove it. And then I was able to negotiate an even better price.
And then it was mine.
So I'm replacing a Blue AWD manual wagon with a 4 cylinder turbo engine with a Blue AWD manual hatchback with a 4 cylinder turbo engine.
I lose 200cc, but I gain 70hp and an extra gear.
Proof pic: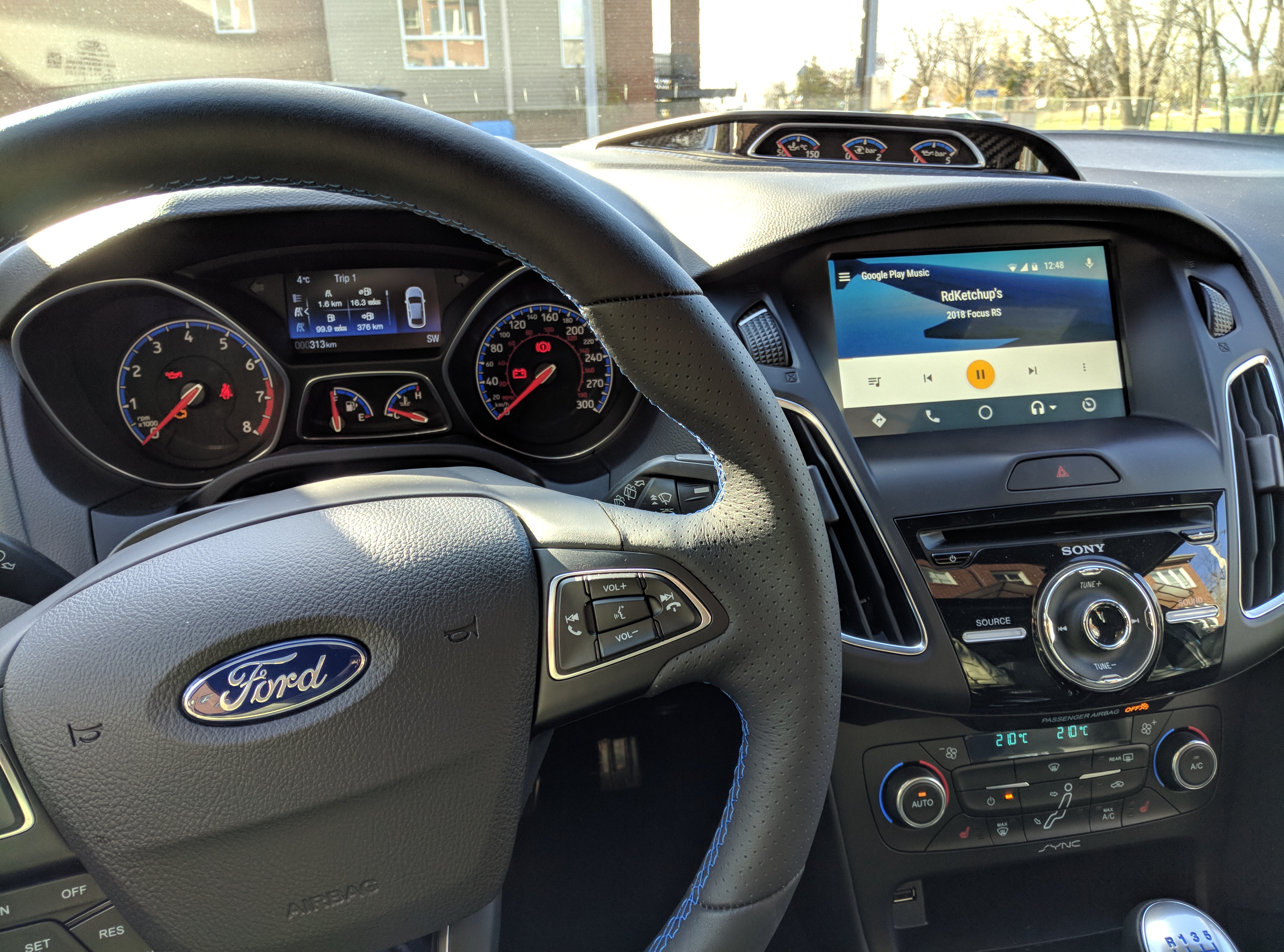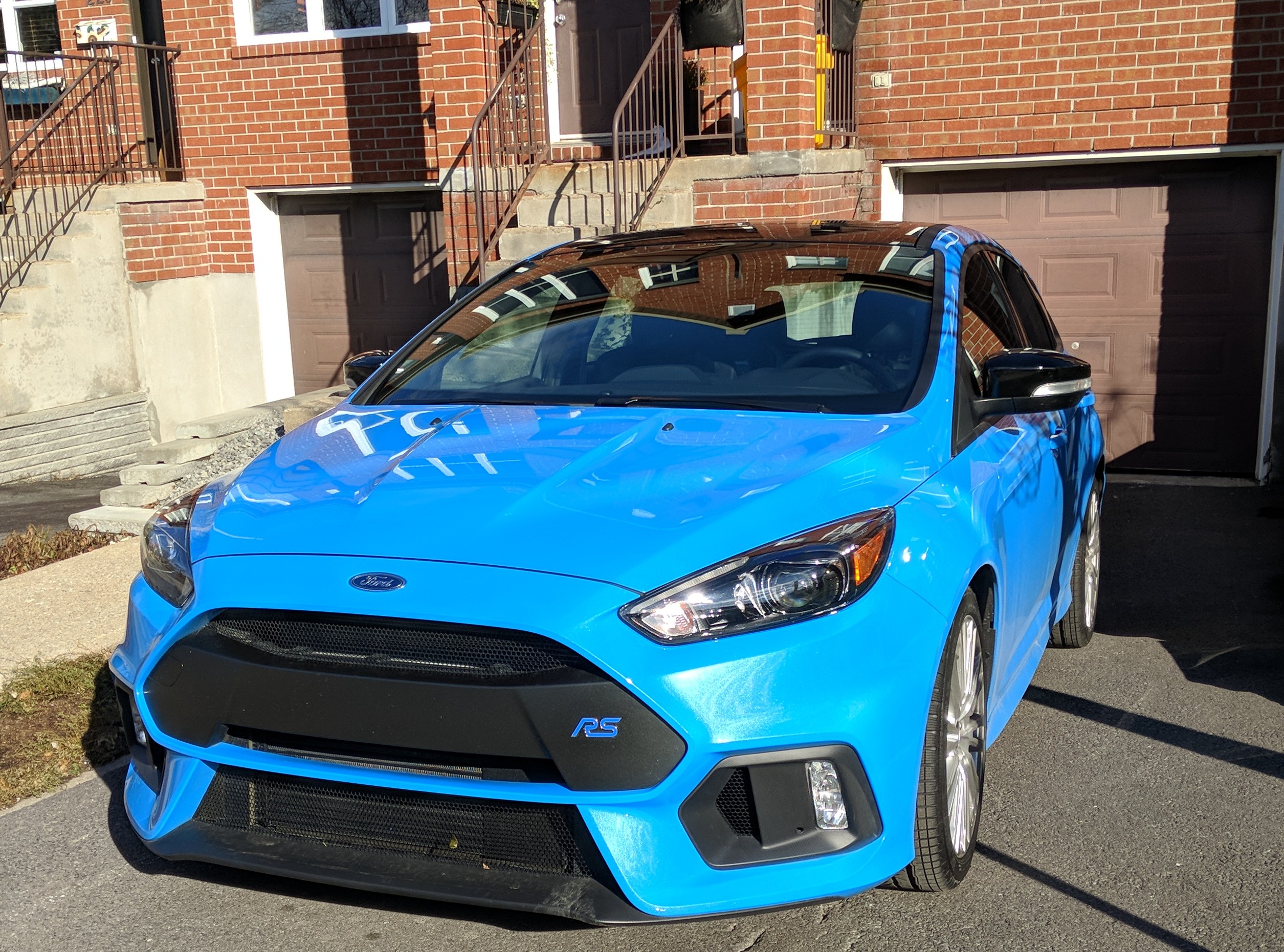 Morning after I got it, good thing I had it delivered with the winter tires on...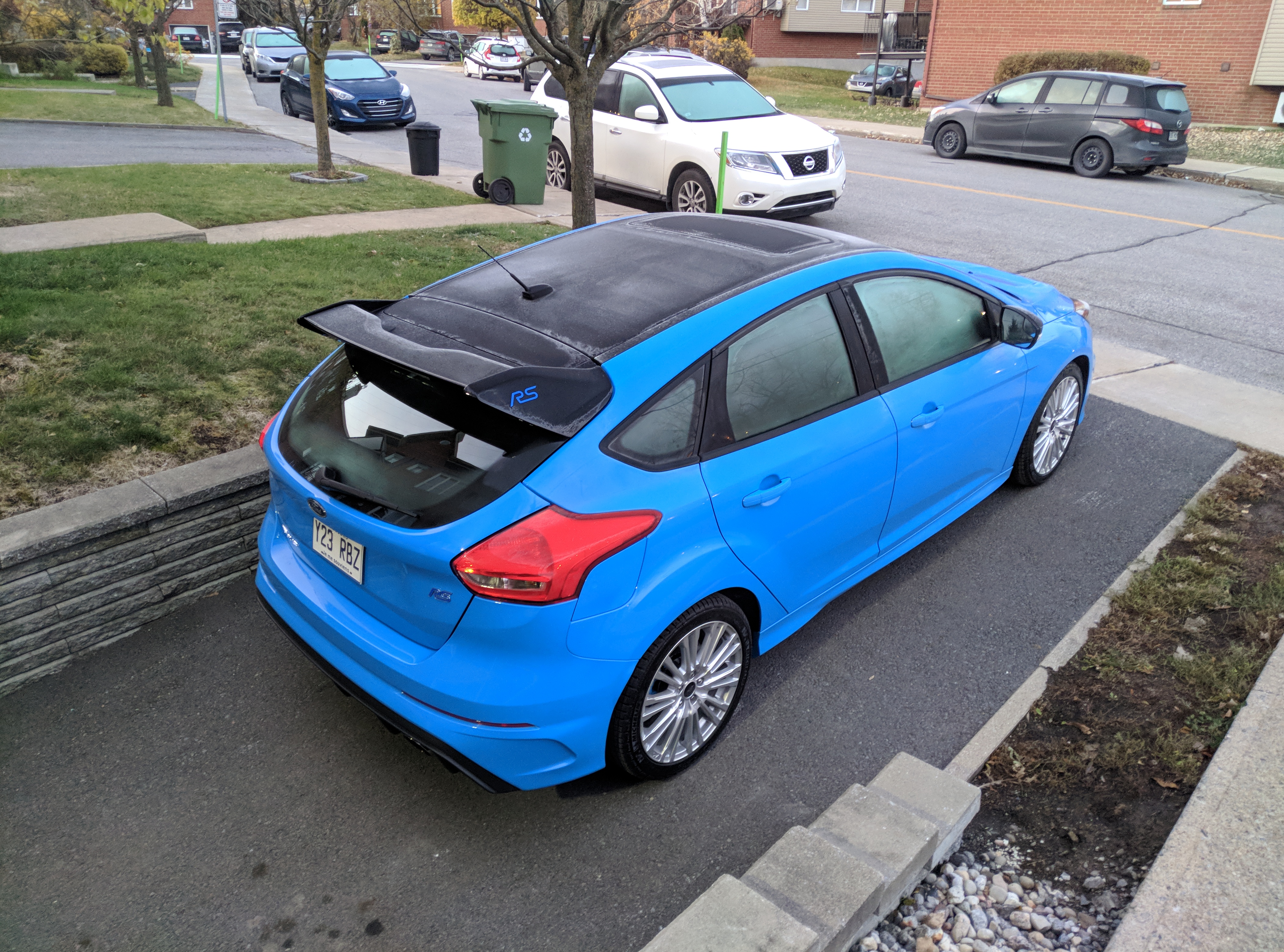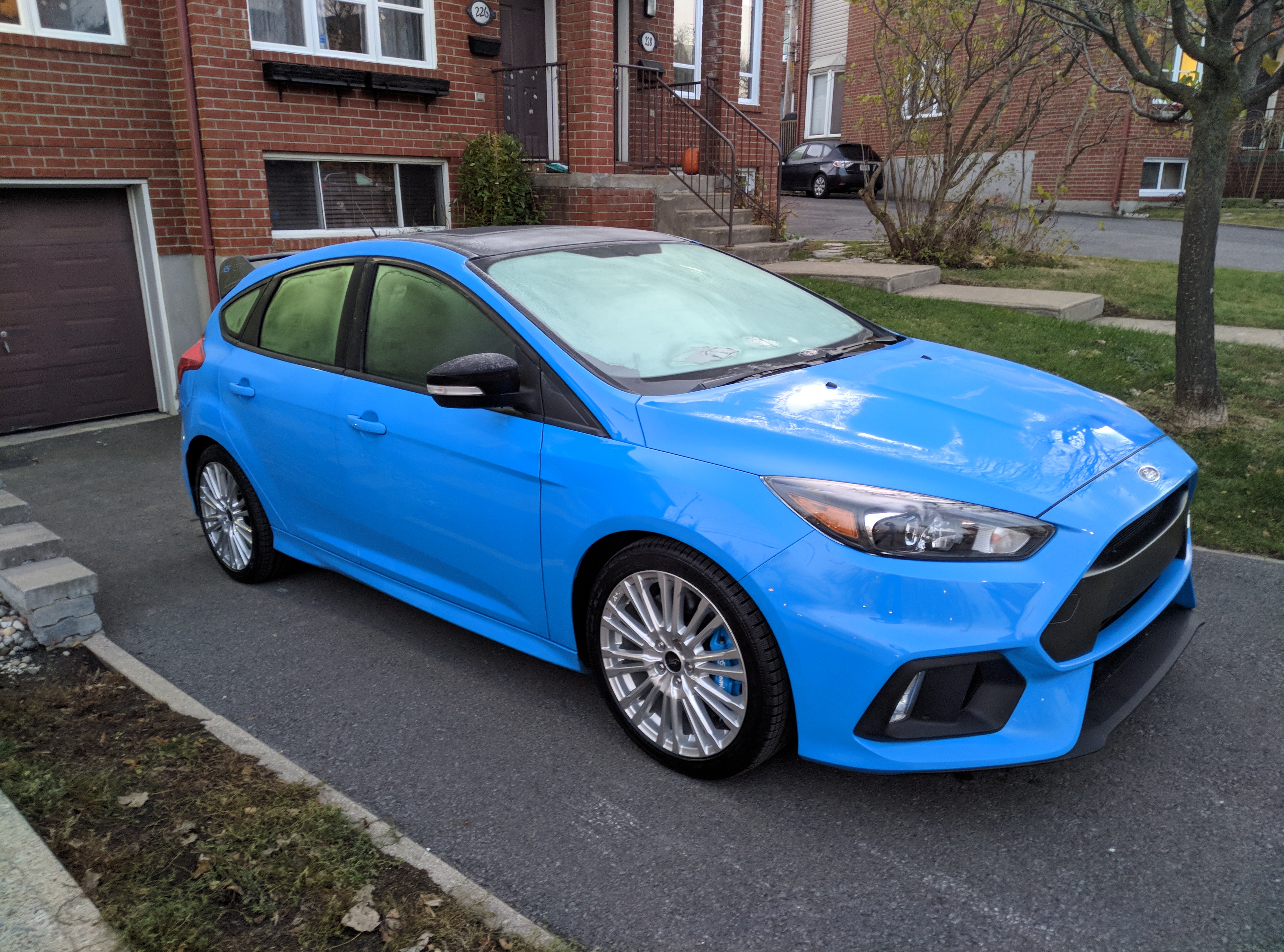 Last edited: