Joined

Jun 23, 2008
Messages

252
Location
Car(s)

Umm.. the imaginary one in my mind
With everyone starting their own personal recipe threads I figured I'd just make one for the masses.
So post your piccies of your mad food making skillz here.
Sorry I can't post my awesome breakfast sandwhich though, Kodak Easy Share seems to have dissapeared off my computer and the camera won't transfer pics. WTF? KES is the worst program ever.
Edit: Well I made myself a sandwhich just now so I took pics on my phone this time so I'd have something to post.
This is my new creation. There wasn't much in the fridge so I got some turkey, mustard, provolone cheese and some sort of soft sausage that we usually have on crackers.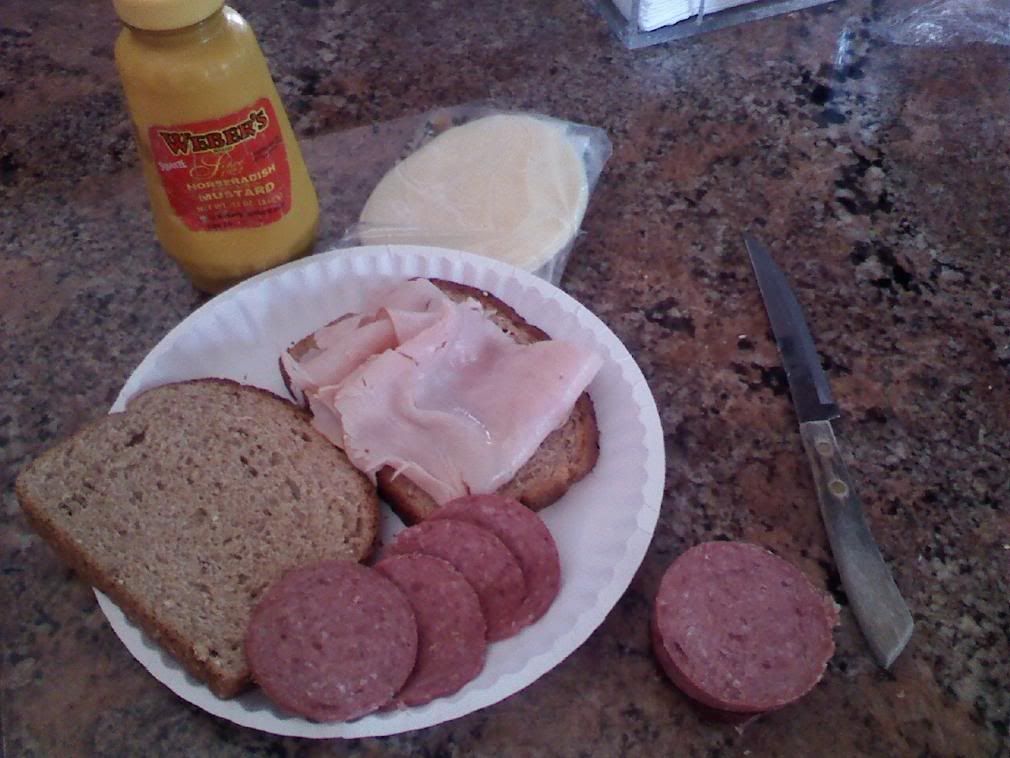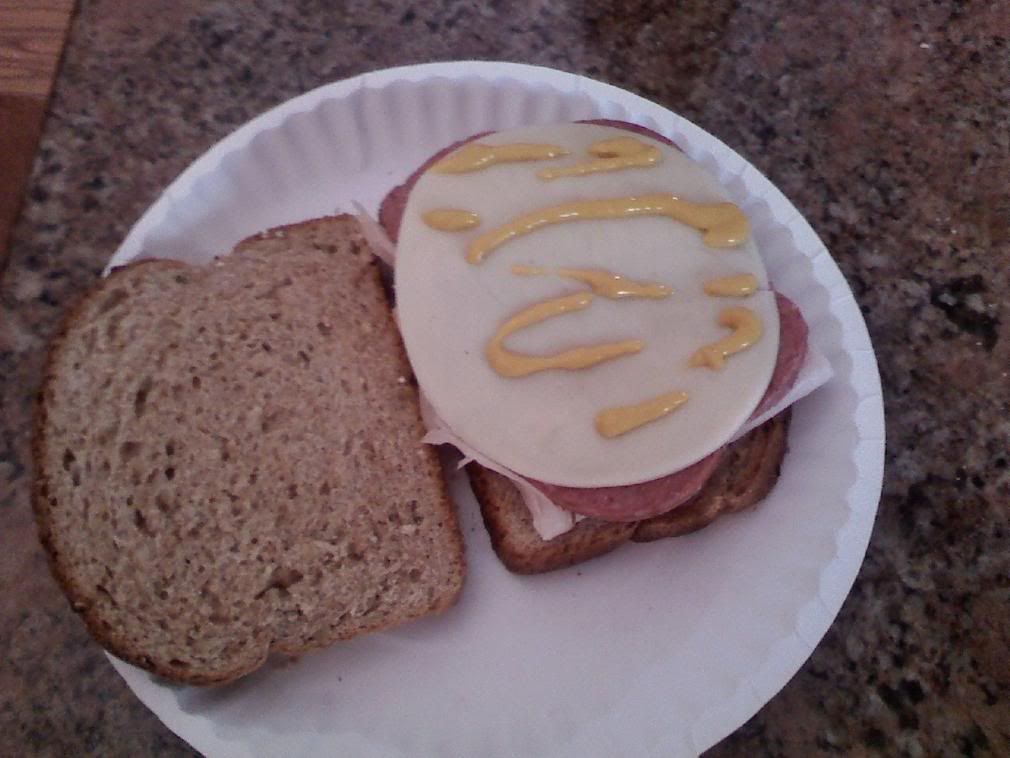 Meh, it was pretty good. Maybe my next recipe should be the sandwhich I made with my BFF (also caused by lack of food in fridge).
Can you tell I can't actually cook? lol
Well I kinda can, next time I make shrimp scampi I will get pics just to prove I can make something. Or tonight, I'll probably have to make myself a hotdog again. That takes skill; hotdog, meet grill. Cooked hotdog meet bun.
Last edited: