Joined

Feb 1, 2007
Messages

36,871
Location
Car(s)

00 4Runner | 02 919 | 87 XJ6 | 86 CB700SC
My Acura is at 140k miles and it's about to turn 14. No CELs ever.
Solution: buy a Corolla or a Civic.

Thanks for coming to my TED Talk.
To quote you right back at you:
Thanks for that useless contribution instead of just answering the question
***
I think you guys are confused by what Kat is saying, she isn't saying she gets a ton of random CELs but rather that she got one for a working external temp sensor. Her contention is that something that minor and insignificant shouldn't cause a scary CEL but have some sort of a less scary notification.
That depends on what the car is using the temp sensor for; I'm not entirely certain that it's all that minor or insignificant. I don't know if the Fail-at 500 does this, but I have seen several cars that use what you'd think are 'independent' exterior temp sensors (only feeding internal temperature displays) to run the climate control system
and
some even use them as a second/fallback sort of air temp sensor for the fuel injection system. If the latter case, that's fully justified in tripping the light. If the former, that's a bit marginal but understandable.
And the following yellow telltales:

Generic Warning Indicator Light
The fact that they thought it was necessary to add a generic warning indicator light on top of the myriad of specific ones and the CEL speaks volumes about how many problems they expected to have.
Also Google is your friend. About 15 more seconds of Googling, I was able to find the whole Fiat 500 repair manual. ALL 8558 PAGES OF THE DAMN THING IN ONE GIANT 101MB PDF. Yes, thats not a typo, the thing is eight thousand five hundred fifty eight pages long and freely available on the internet. It actually takes the record for longest repair manual I've ever seen, the previous record was somewhere around 2000ish pages. There are quite a bit of relevant mirror instructions starting on page 56, temp sensor info on page 529 and more mirror info on page 773, followed by dozens if not hundreds of pages of DTC troubleshooting procedures.
The XJ40's final
full
factory service manual including electrical troubleshooting and wiring diagrams is something like thirteen thousand pages IIRC. This is the 1991 edition - the final 1994 edition adds a couple volumes but those are hard to find: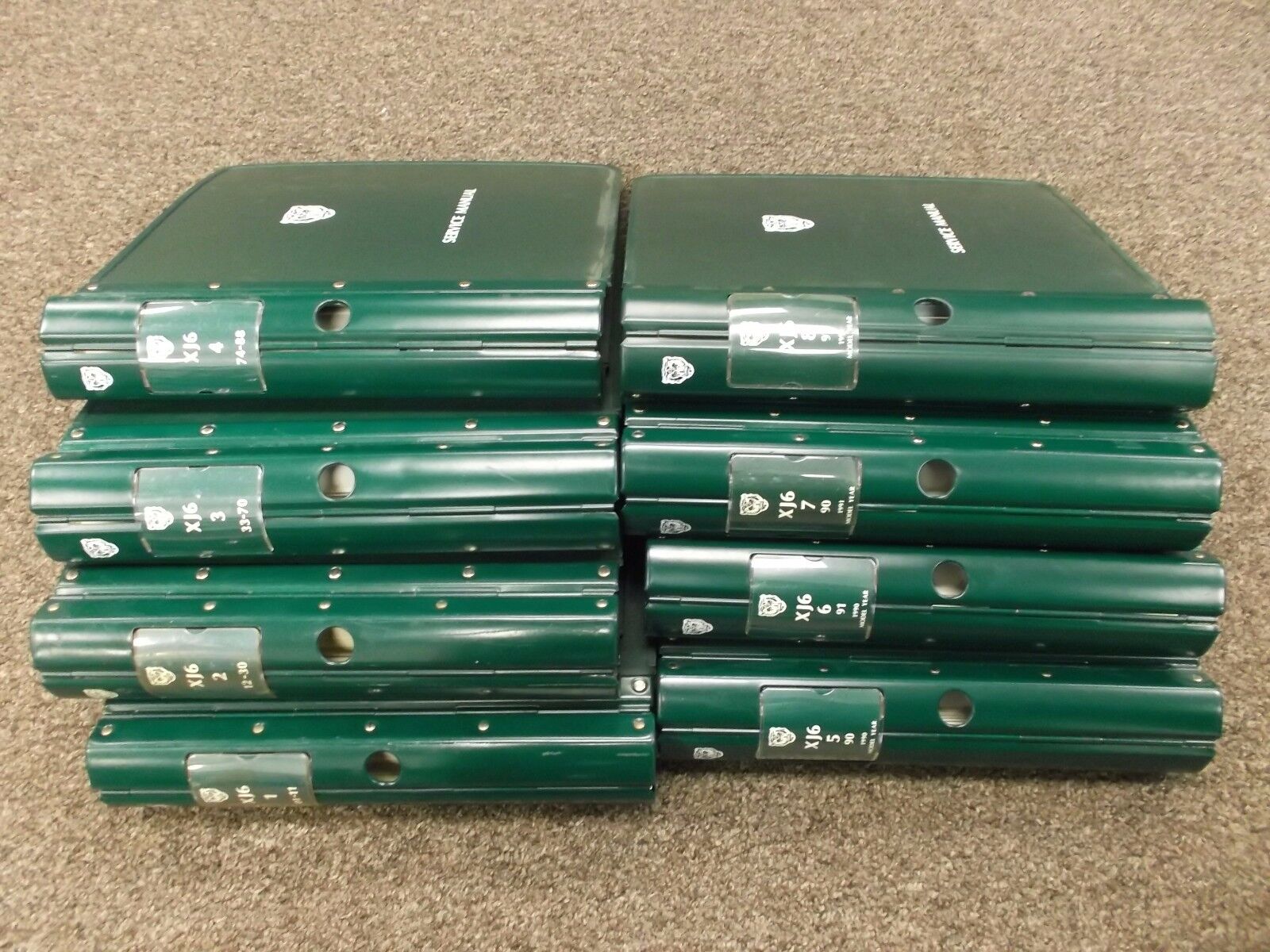 My complaint was that FCA designed the mirror to be unfixable and expensive to replace, and if you are unwilling to buy a new one potentially give you a permanent check engine light.
Sans the check engine light issue - mirrors haven't generally been a serviceable part for decades, starting in the 70s. My fleet is a pretty good example; there aren't any service parts for the mirrors on my 87 XJ6, only the glass is replaceable on my 2000 4Runner, none of the motorcycles have serviceable parts in their mirrors, etc. I don't think I've had any cars with 'repairable' mirrors in the last... fifteen plus years? Your Fail-at is also really too small to have space in the nose for a more 'conventional' external temp sensor placement.
As for the CEL, it sounds like your cars are perfect candidates
for this
as a permanent install. I bought one to display temperature parameters (among other things), but you can use it to read CEL's underlying codes in real time and clear them as needed.
Last edited: