Snow Mexican Surender Monkey
DONOR
Joined

Feb 18, 2007
Messages

5,362
Location
Car(s)

FoRS, Japanese touring triple
RdKetchup triples the cylinders, the displacement, and the range of his steed.

3 years ago I bought a Supermotard
, a type of bike I knew had a very limited appeal.
My WR250X was a lot of fun, ultra maniable, always wanting to wheelie, but it was also completely out of it's element most of the time I used it.
So I decided to be a grown-up, and buy a sport-touring bike. When Yamaha came out with the Super Tenere a few years ago I was tempted, but it was quite expensive, and I didn't really need the offroad/adventure side of it.
Then, in 2013, they came out with a naked triple, the FZ-09, and once again I was tempted, but a naked bike is not the ideal tourer. In November 2014, they announced the FJ-09, a sport-tourer derivative of the FZ, and I knew that was probably going to be my next bike. One of my best friends bought one last year, and he loves it (except for the stock suspension that he thought was way too soft).
A few weeks ago I started thinking more and more about it, and finally this week I called a dealership, came to an agreement on buy-back price for my WR250X and on the price of the FJ, and tonight I took possession of it (I technically bought it without seing it :lol
.
What a difference this bike his from the WR. A lot heavier of course, but also ridiculously more powerful and confortable. While the risk of losing my licence for doing wheelies just went down, the risk of losing it for speeding just exploded!
0 km on the odometer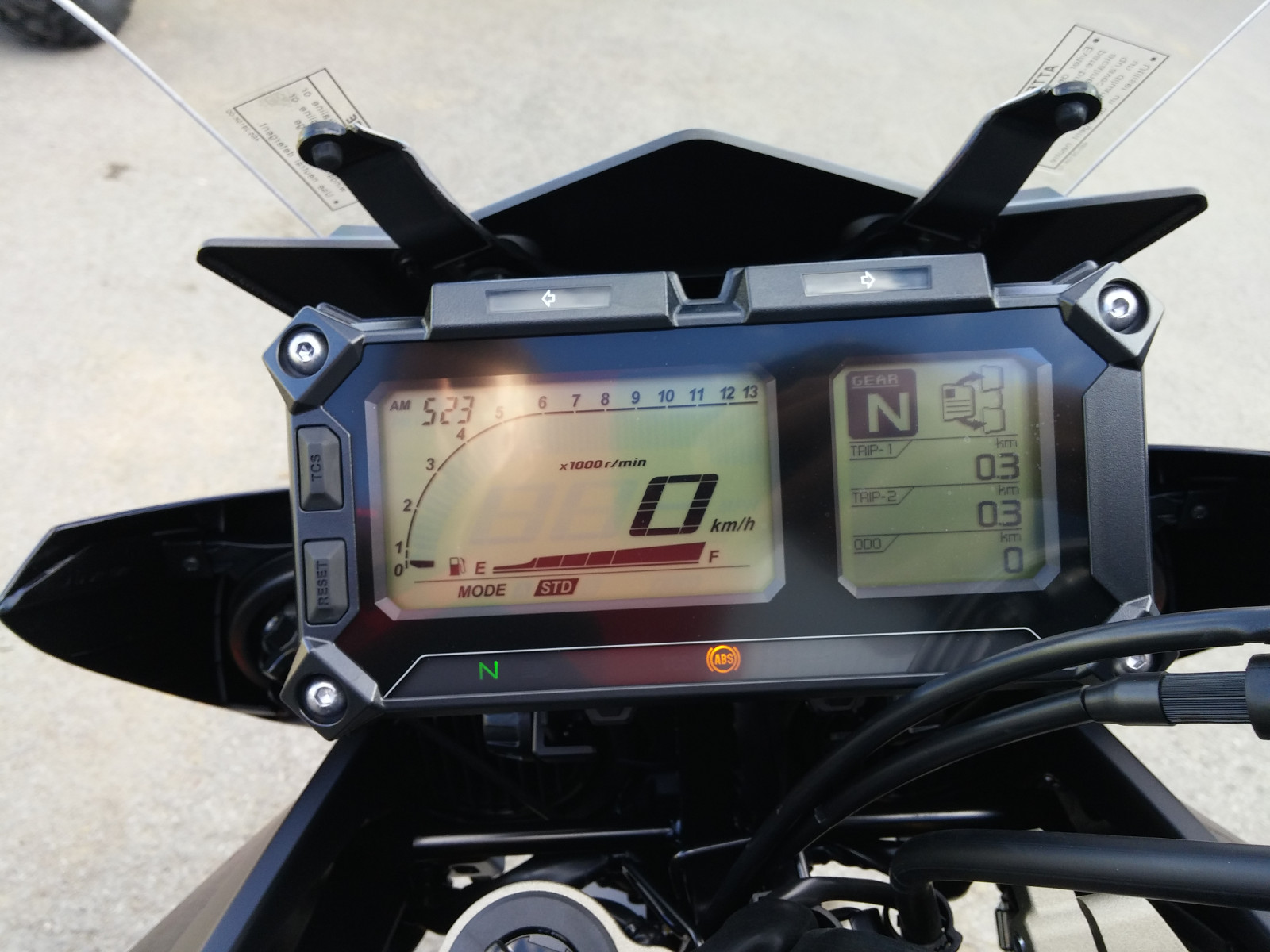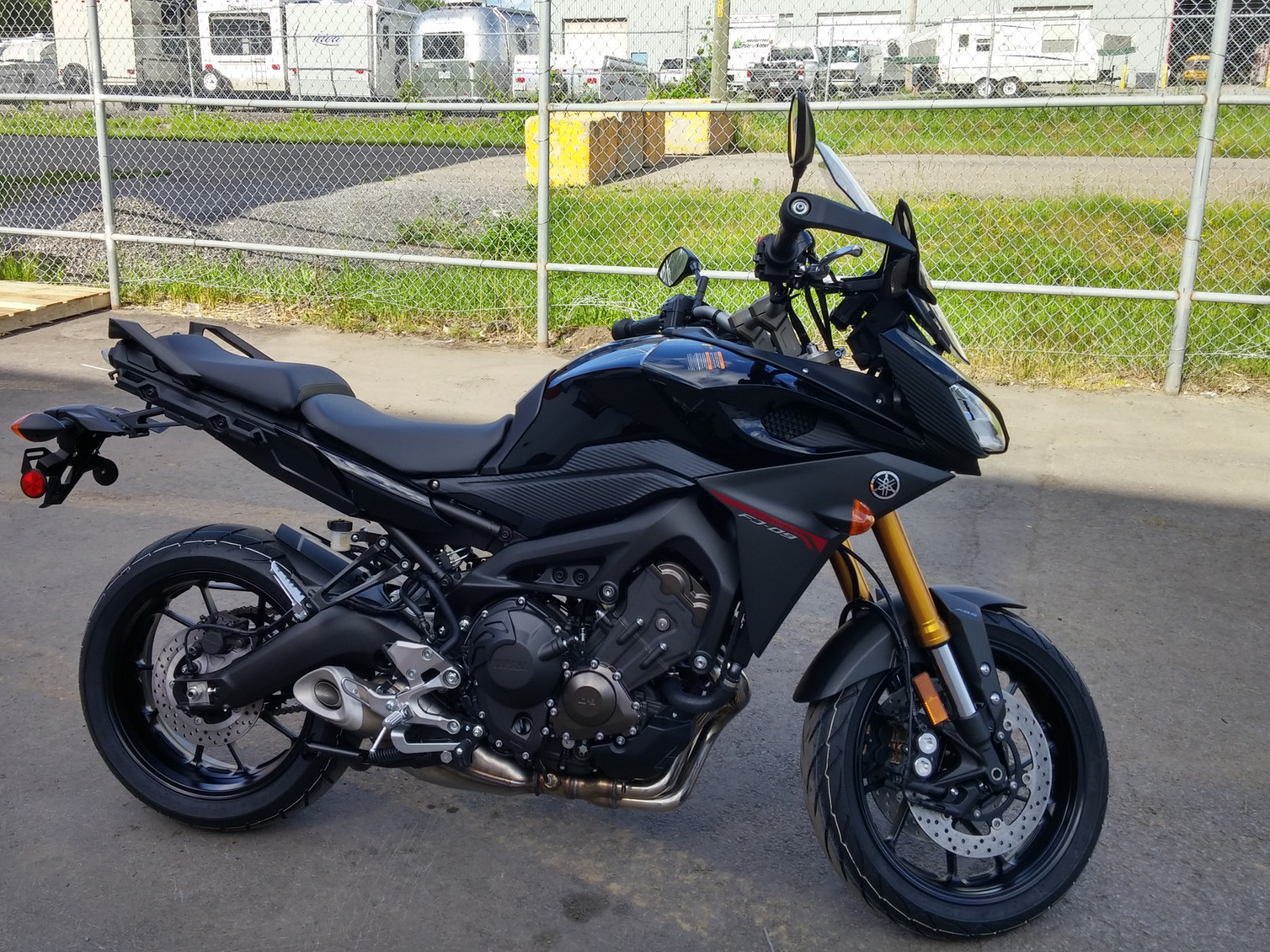 Proof pic: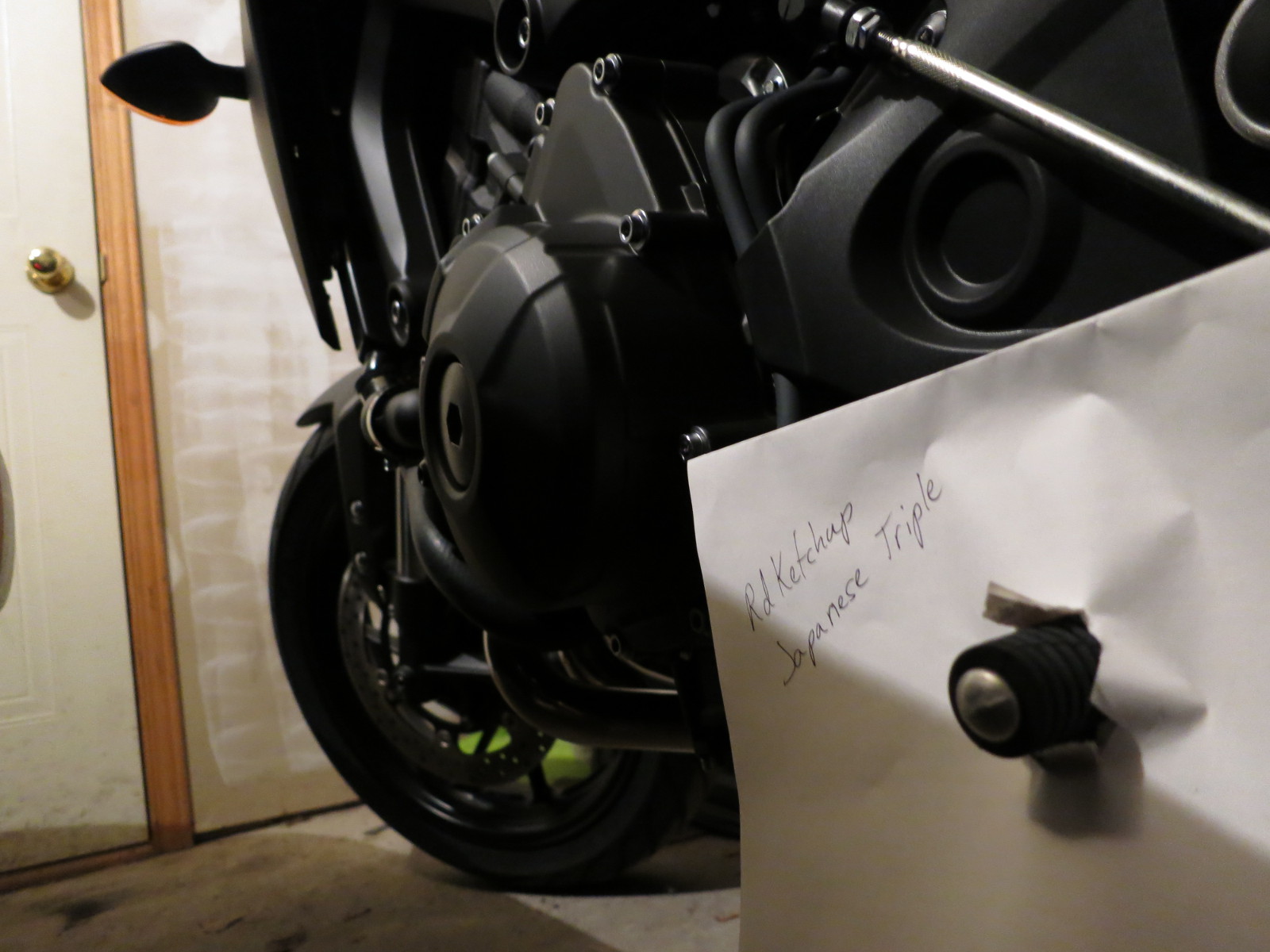 Last edited: