Joined

Jul 4, 2005
Messages

1,791
Location
Car(s)

Zastava, MX-5, Pluriel, Equus
So, I guess I can post it here now that I have it. My new Daily, BMW M140i!
It's a lease which is a somewhat stupid financial descision, I know. But what ever, I end up with a 340ps 500nm car to play with for 3 years
I added a shitload of options to see what kind of a deal I could get... Deal was good, so I ordered with those options
Here it is: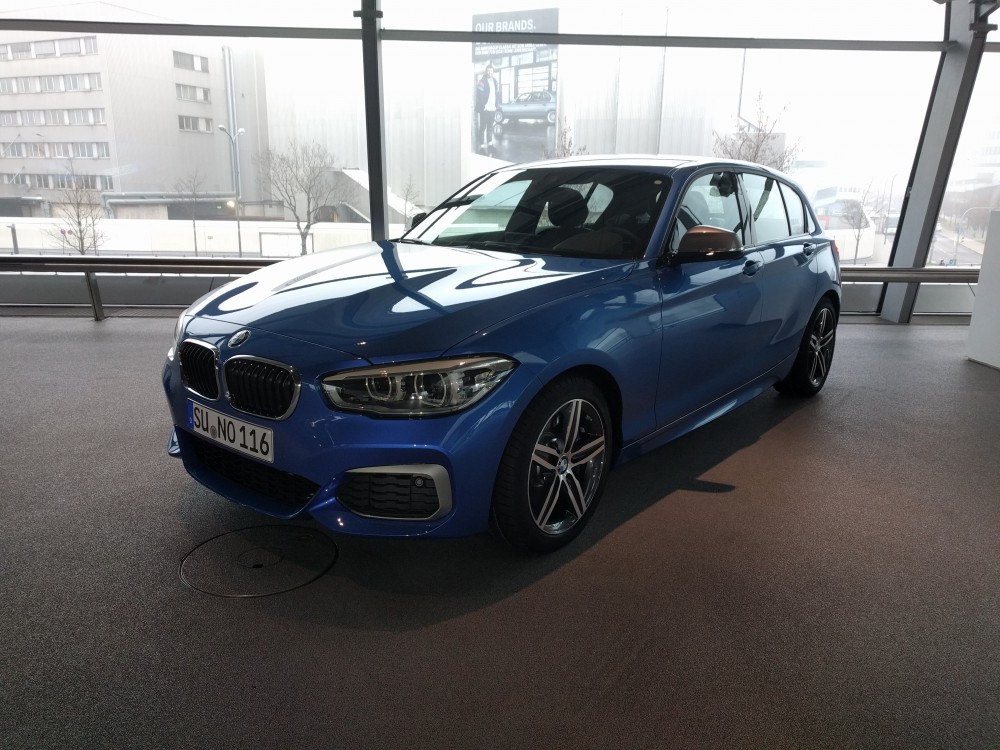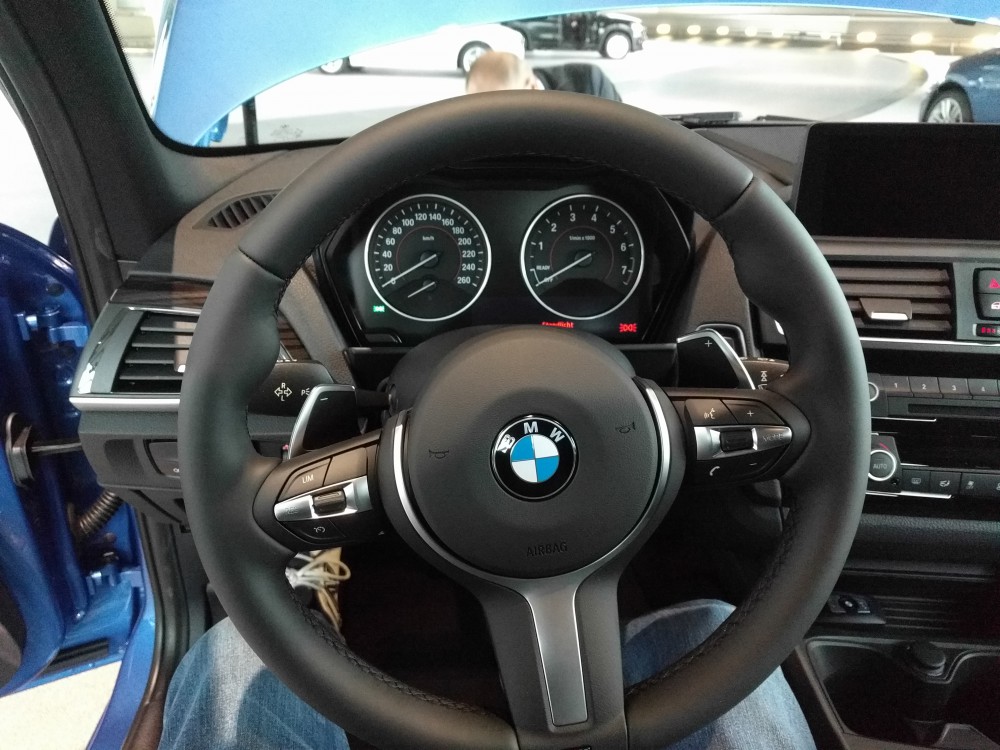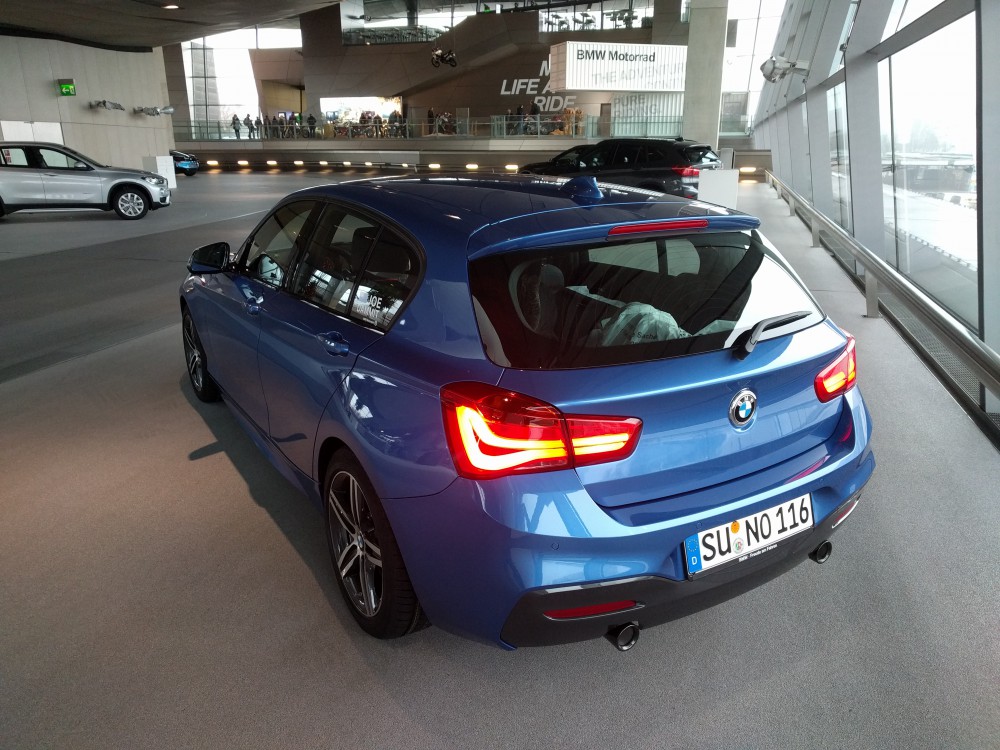 Firstly I drove it out of BMW Welt in Munich then handed it to a Valet so I could visit the BMW museum.
Then we headed to the dealer to begin the aftermarket treatment that wasn't able to be installed before pickup.
Before: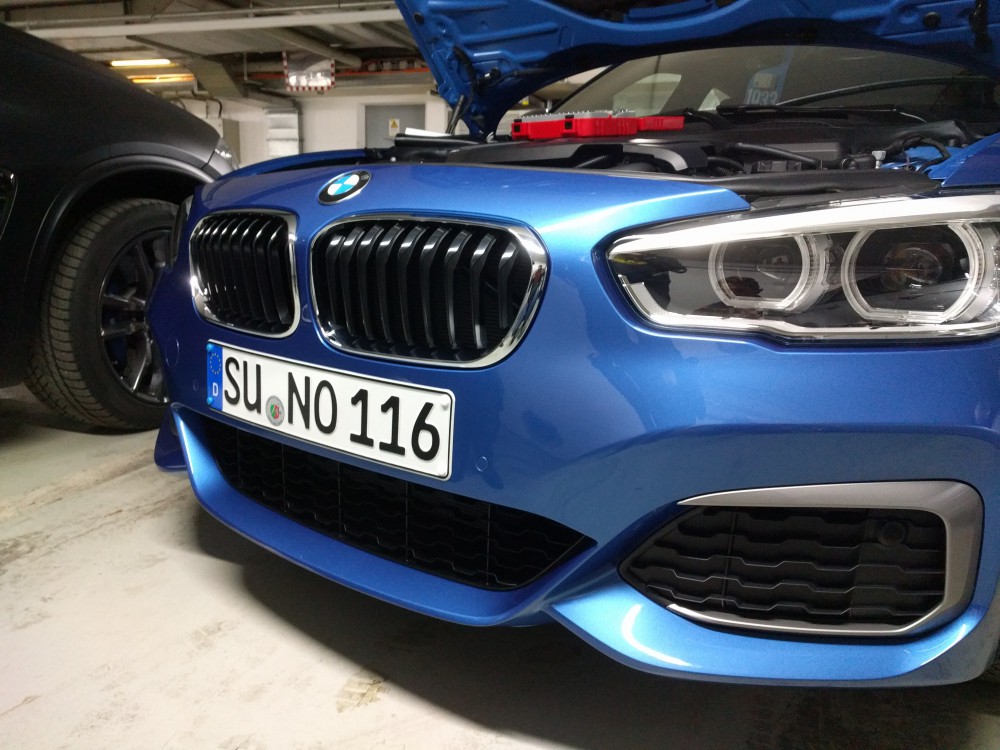 What we are doing: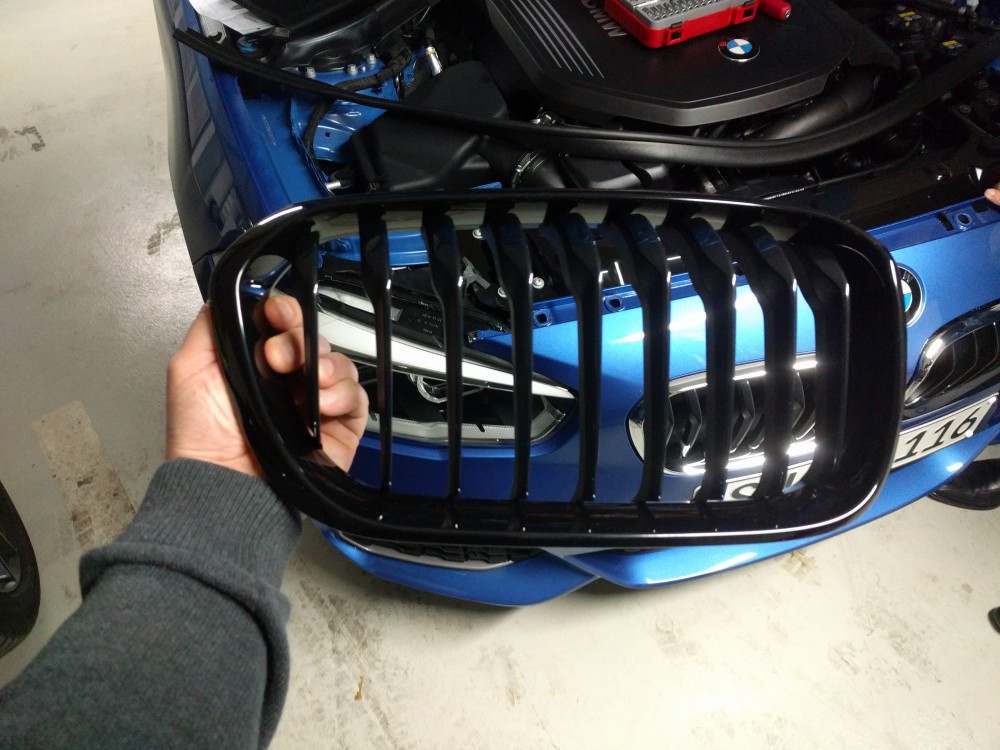 After: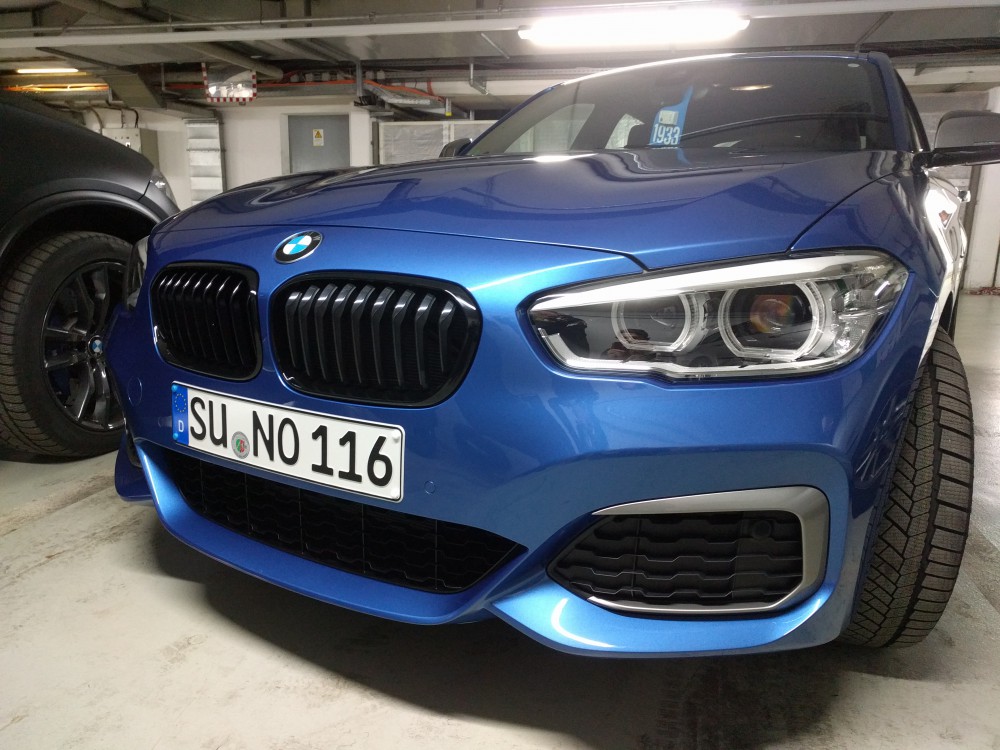 Options list:

Model M140i - EUR
Development Code F20 (MUE)
Chassis SH
Steering LL
Doors 5
Engine B58M
Displacement 3.00
Power 250
Drivetrain HECK
Transmission AUT
Color Estorilblau 2 Metallic - B45
Upholstery Stoff Hexagon Alcantara/anthrazit - HAAT
Production Plant
Production Date 2016-12-12

Standard Equipment
1CB Co2 Content Co2 Umfang
2NH M Sportbrake M Sportbremse
2PG 18"m Lt/aly Wheels Double Sp. 436m/ 18''m Lm Raeder Doppelspeiche436m/m
2VL Variable Sports Steering Variable Sportlenkung
249 Multi-function For Steering Wheel Multifunktion Fuer Lenkrad
4AE Armrest Front Retractable Armauflage Vorne Verschiebbar
481 Sport Seats F Driver/front Passenger Sportsitze Fuer Fahrer/beifahrer
548 Speedometer With Kilometer Reading Kilometertacho
710 M Leather Steering Wheel M Lederlenkrad
715 M Aerodynamics Package M Aerodynamikpaket
760 Individual High-gloss Satin Chrome Individual Hochglanz Shadow Line
775 Individual Roof-lining Anthracite Individual Dachhimmel Anthrazit
851 Language Version German Sprachversion Deutsch

Options
1CA Selection Cop Relevant Vehicles Selektion Cop Relevanter Fahrzeuge
2TB Sport Automatic Transmission Sport-automatik Getriebe
2VB Tyre Pressure Indicator Reifendruckanzeige
2VF Adaptiv M Suspension Adaptives M Fahrwerk
230 Eu Specific Additional Equipment Eu Spezifische Zusatzumfaenge
248 Steering Wheel Heating Lenkradheizung
3DZ Without Additional Designation Outs Entfall Zusatz-schriftzug Aussen
302 Alarm System Alarmanlage
320 Model Designation, Deletion Modellschriftzug Entfall
322 Comfort Access System Komfortzugang
4LC F.wood T. Fine. Stream W. Hi.t.oxid Edelh.. Fine. Stream M. Ak.leist.ox
4NE Blow-by-heater Blow-by-heizer
423 Floor Mats, Velour Fussmatten In Velours
428 Warning Triangle Warndreieck
430 Int/ext Rr Vw Mirror W Aut Anti-dazzle Innen-/aussenspiegel Aut.abblendend
431 Interior Rr Vw Mirror W Aut Anti-d Innenspiegel,automatisch Abblendend
459 Seat Adjustm., Electr. W. Memory Sitzverstellung, Elektr.mit Memory
465 Through-load System Durchladesystem
488 Lumbar Support Driver/front Passenger Lordosenstuetze Fahrer/beifahrer
493 Storage Compartment Package Ablagenpaket
494 Seat Heating F Driver/front Passenger Sitzheizung Fuer Fahrer/beifahrer
5AC Autom. High-beam Headlights Control Fernlichtassistent
5AS Driving Assistant Driving Assistant
5DA Passenger Airbag Deactivate Beifahrerairbag-deaktivierung
5DC Folding Rear-seat Headrests Fondkopfstuetzen Klappbar
508 Park Distance Control (pdc) Park Distance Control (pdc)
521 Rain Sensor Regensensor
534 Automatic Air Conditioning Klimaautomatik
544 Cruise Control With Braking Function Geschwindigkeitsregel. Mit Bremsf.
552 Adaptive Led Headlight Adaptiver Led-scheinwerfer
563 Lights Package Lichtpaket
575 Additional 12v Power Socket Zusaetzliche 12-v-steckdose
6AC Intelligent Emergency Call Intelligenter Notruf
6AE Teleservices Teleservices
6AK Connecteddrive Services Connecteddrive Services
6AM Real Time Traffic Information Real Time Traffic Information
6AN Concierge Services Concierge Services
6AP Remote Services Remote Services
6NS Enhanced Telephony With Extended Sm Komforttelefonie Mit Erw. Smartphon
6WA Instrument Cluster W. Extended Cont Instrumentenkombi. M. Erw. Umf.
609 Navigation System Professional Navigationssystem Professional
654 Dab Tuner Dab Tuner
674 Hifi Loudspeaker System Harman Kardon Hifi-system Harman/kardon
698 Area-code 2 Area-code 2
7R7 Innovation Package Innovationspaket
7US Service Inclusive 3/40 Service Inclusive 3/40
8KA Oelservice Int. 30.000 Km/24 Months Oelwartungsint. 30.000km/24monate
8R9 Refrigerant Kaeltemittel
801 Germany Version Deutschland-ausfuehrung
879 German / On-board Documentation Deutsch / Bordliteratur
9AA External Skin Protection Aussenhautschutz
9BM Businesspackage I.c.w. Navigations Businesspackage I.v.m. Navigationsp
And finally, Proof pic: