Joined

Nov 12, 2008
Messages

2,062
Location
Car(s)

'09 Corolla
Hey guys. I had this idea last night and whipped it up this morning. It's really the first desktop I've attempted and I think it came out pretty well. The tire marks are a custom brush. The photos themselves I'm planning on putting some mud on and making them look a little older. (Any tips on that?) Anyway, thanks for looking, and give me some feedback! Btw, it's for dual monitors, my left is 1440x900 and my right is 1280x1024.

Here's just the left monitor, so you can see some of the detail.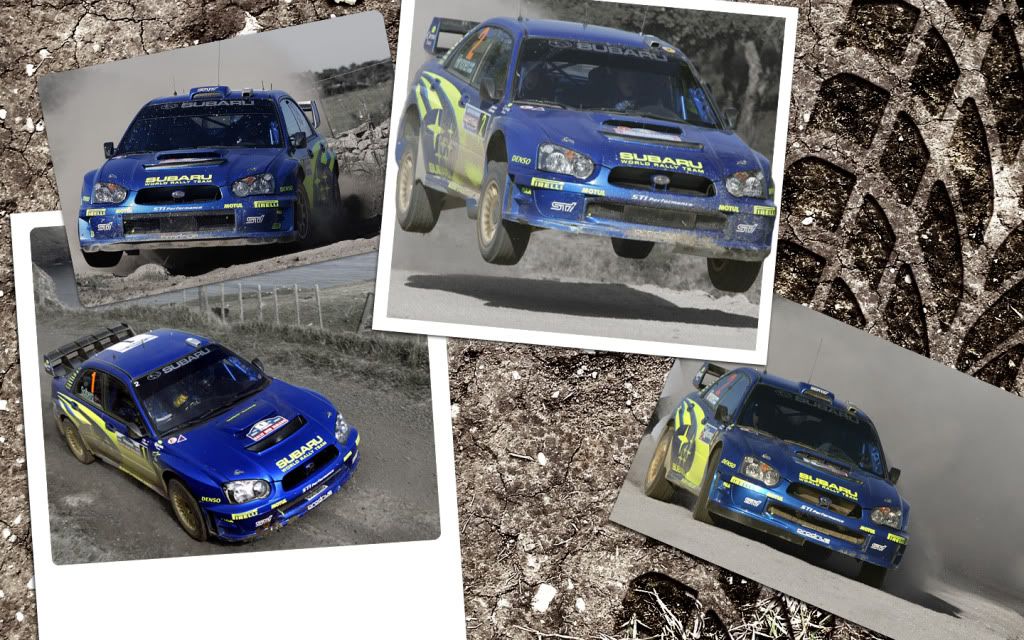 P.S. If anybody likes it, I'll be happy to make a version to fit your screen!