Captain Slow Charging
DONOR
Joined

Nov 26, 2007
Messages

12,225
Location
Car(s)

Atomic toaster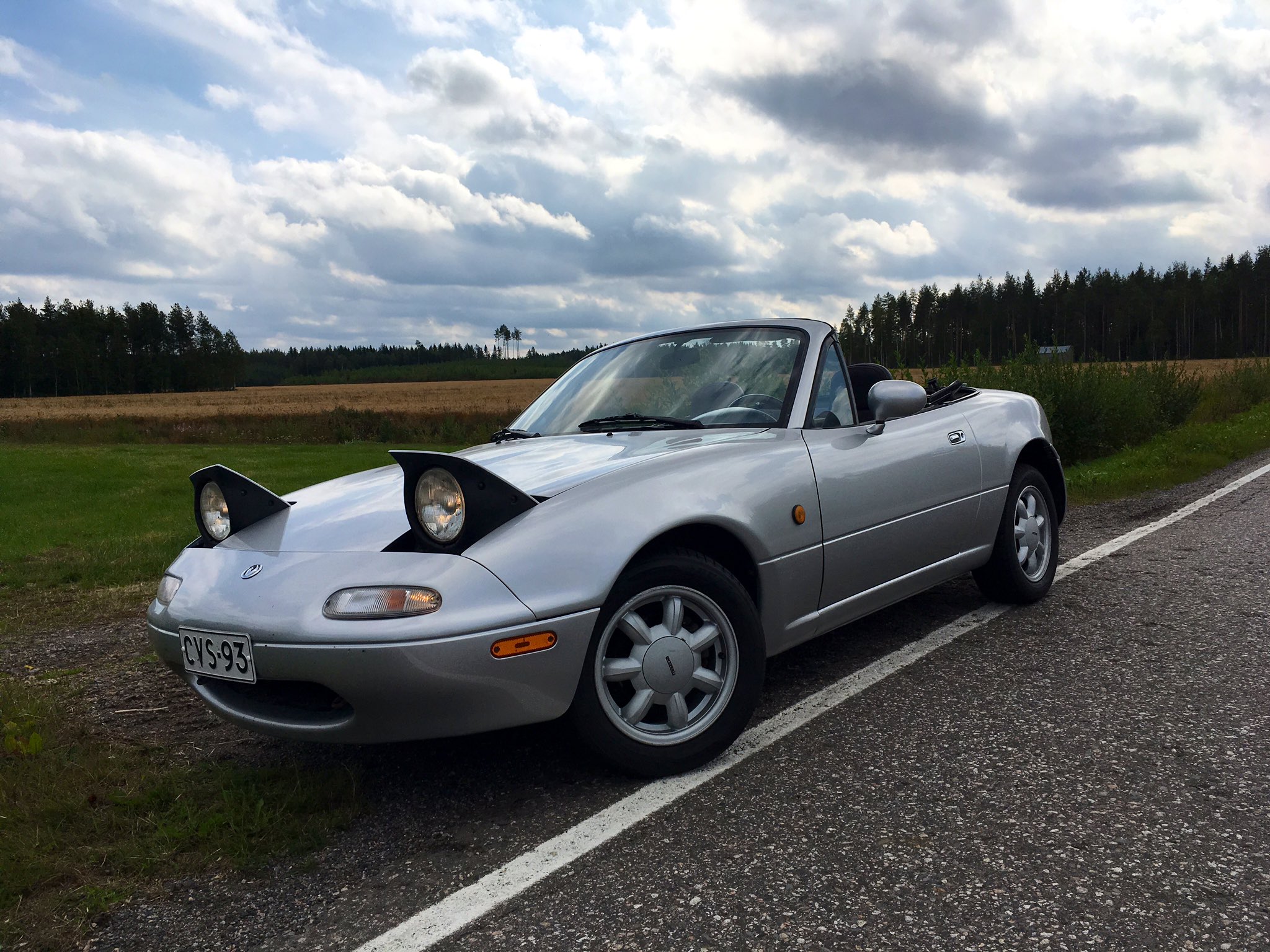 So, I finally had time to get behind the wheel of the MX-5. It had been stored for a few weeks in a small one-car garage in the countryside, a shed to be precise, and I hadn't really gotten out and about in it. Today it was time to get it out, drop the top and hit the road.
It rules. I had forgotten how nimble and alert it is, how everything feels connected to not only your fingertips but your very being, and how excellent the exhaust note is. I still love the gearshift, too.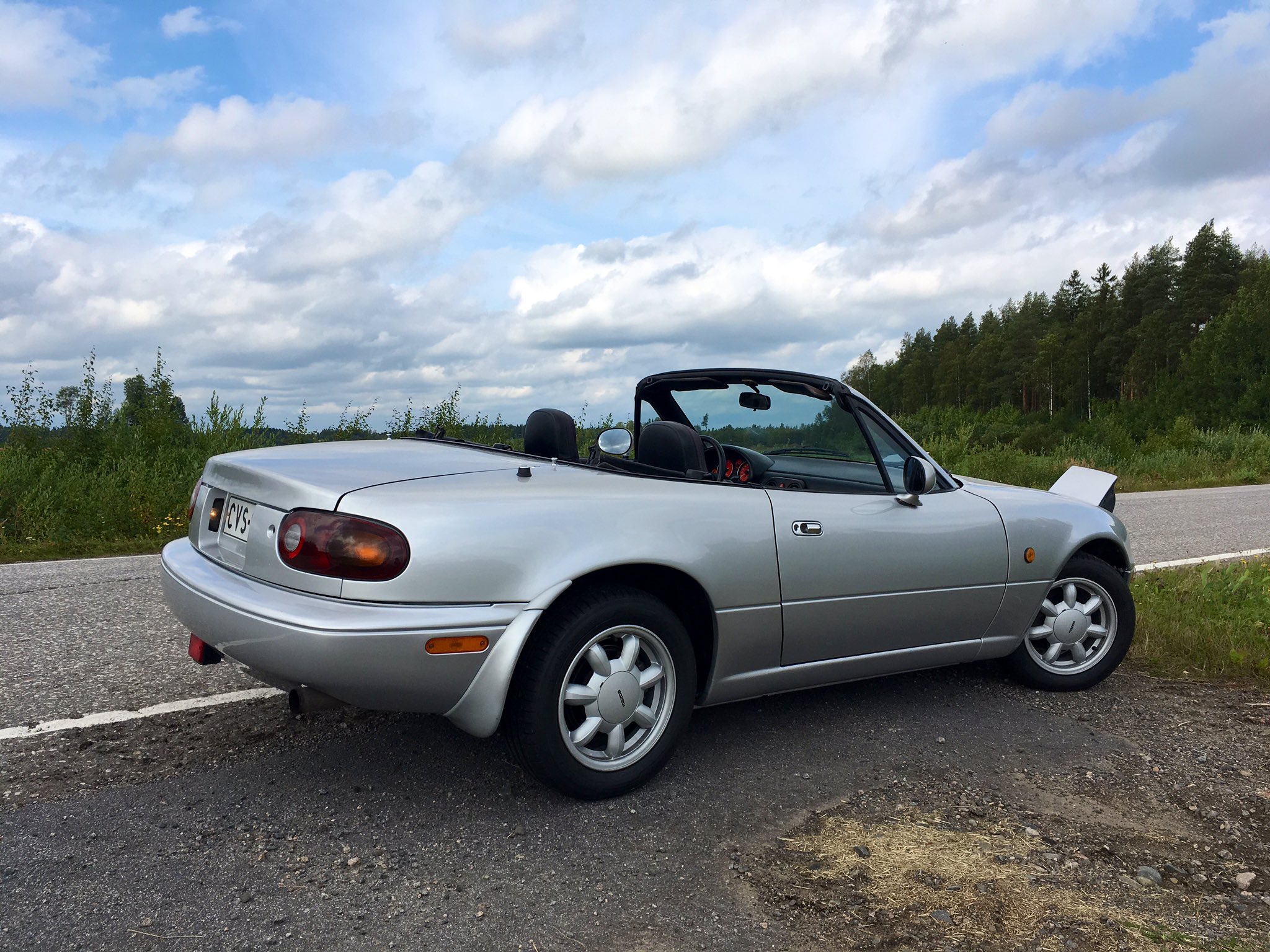 Of course there are a couple of things to do. There's shop dust left here and there, especially the engine bay; the plastic surround of the passenger side mirror needs re-gluing, some trim pieces still need fastening and the baby teeth on the front must go. The clutch takes a bit high to my taste, the brake feel is not fantastic so I'd guess there's some maintenance to be done, and so on. I have to sort out the radio business and get a new aerial. The used top with the glass window isn't as care free as the old one as it needs to be folded with more attention to keep the solid window from damaging its fittings and the canvas underside has faded enough to look like old underpants when the top is down. But these are minor things and the car now looks like it deserves to look.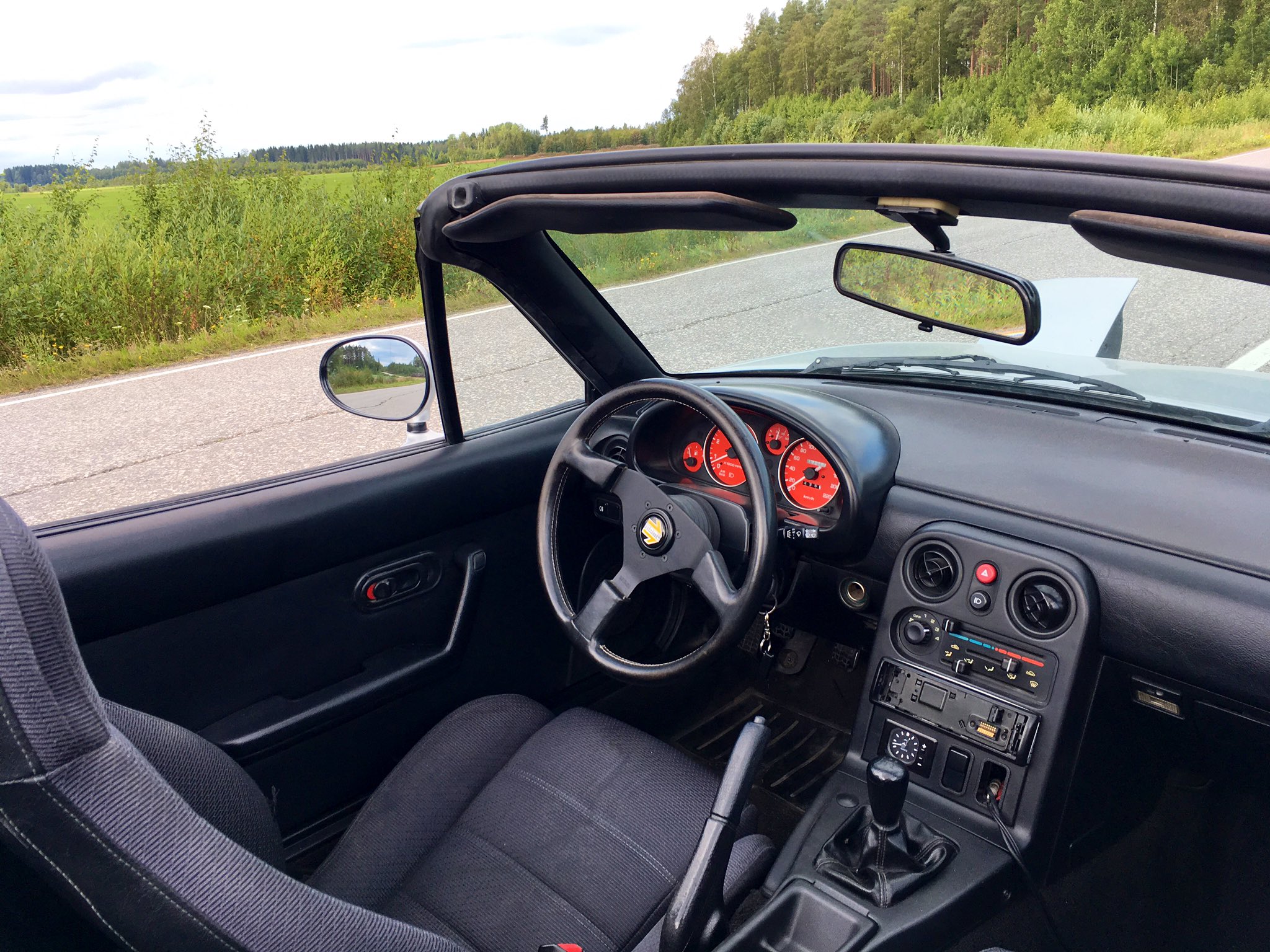 I also noted the seatbelt mounts are fixed to the car and not the seat rails, which makes the seat swap easier than I expected; still, if I change the seatbelts to tan ones I need to verify that the buckles match the car. I should get that done one of these weekends. I won't bring the car away from the countryside, as I don't need the hassle of street parking it.
But damn, does it feel good to get back into it all.