Joined

May 6, 2007
Messages

3,736
Location
Car(s)

1996 & 2003 Mazda Miatas, 1995 Chevy Camaro Z28
Hello all, im back from a (well deserved) one month ban/hiatus. Deserved though it was, that very day i went to buy a new car to replace my dead Toyota Camry i've owned since i got my license in 2002 so sadly i wasnt able to share this car with you all.
As some of you may know, my girlfriend bought a 2003 NB Miata last year, and ive been driving it so much that when my old car let go, i decided i needed to have one of my own. I drove 2 hours to orlando to escape the ridiculous south florida prices and came back with this:
1996 Mazda Miata "Base". Great condition with a relatively low 79,000 miles. "Base" Means no power anything, (in theory) lighter weight, and nothing to go wrong. Cloth seats are nice compared to leather in the florida sun, and it doesnt even have power steering!.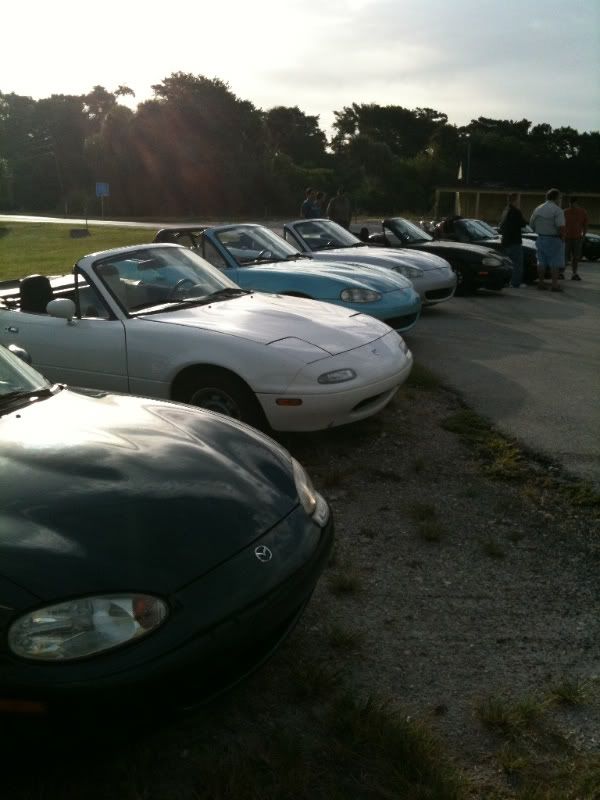 Heres a miata gathering next to lake okechobee in florida, mine is obviously the white NA miata. Im loving the simplicity of this car compared to even the Gen 2.5 NB, and i see myself keeping it for many years to come.
I'm proud to say every car i now own is manual and rear wheel drive. Hoorah!
Last edited: