Joined

Oct 7, 2007
Messages

6,968
Location
Car(s)

'84 Mazda RX7, '12 Mazda 2, '99 Porsche Boxster
If this is a repost, I'm sorry I didn't see it before.
Lets see what you got.
I've got a .30-30 Winchester 1894 and am planning on picking up a Swiss K31 sometime next week. Been wanting one for a long time! I'll try to find pics of my Winchester here in a sec.
edit: here is a pic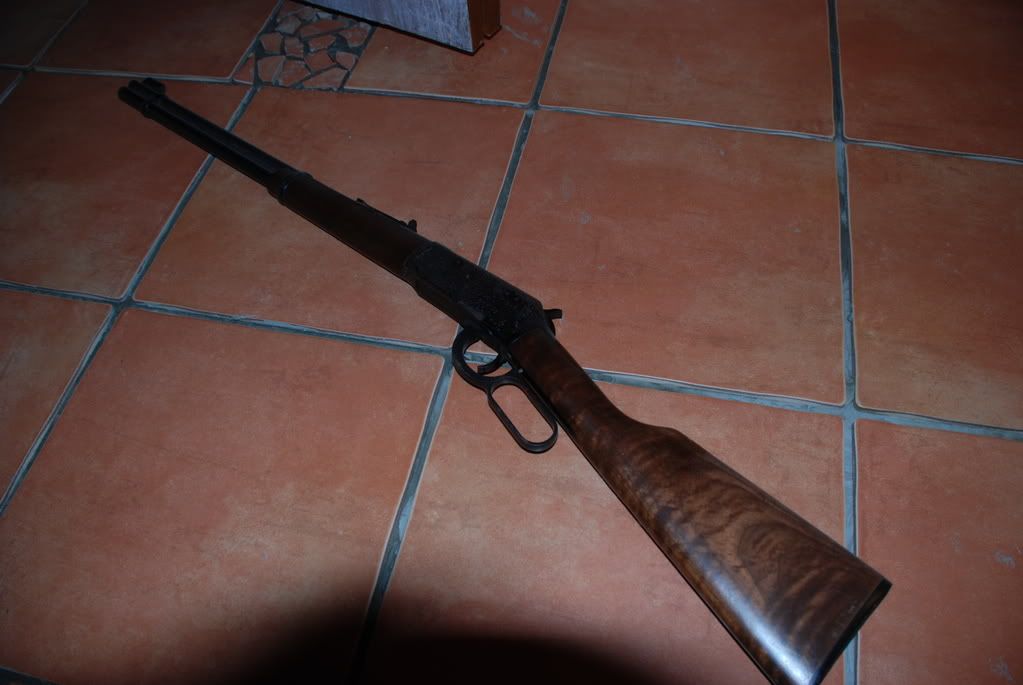 Has some pitting but otherwise its great. Shoots really well too, which is kind of important.
I love single shot rifles, autos don't really do much for me. Love bolt and lever action rifles and revolver hand guns.
Other guns I want:
Mosin Nagant
Mauser K98
Enfield No.1
Ruger Mini 14
AK-47
Dragunov
FN P90
Last edited: