Joined

Jun 21, 2005
Messages

9,611
Location
Car(s)

The Jeep of Theseus, Angry Wagon
So first a short family-car history.
Back when I was but a youngster, my folks had a red '68 Plymouth GTX with the 440ci V8. (They had a '64 Corvette Stingray convertible before that, but then I was born and they needed something more practical. My father has an interesting definition of "practical.") My earliest memory of any car is being in that GTX when my dad drove us to a deserted stretch of road and stomped on it... I was hooked. My dad sold the GTX when I was 5 or 6 for reasons unclear to me a the time, but shortly thereafter he bought the Plymouth he really wanted; a 1968 GTX with the 426 Street Hemi engine. Now, there were some issues with the car, like the fact it had sat in a barn and had been sold off by a widow who had little or no concept of what the car was (my father found the car via a newspaper ad claiming it was a 1968 Plymouth GTO) and it was in desperate need of restoration. But it was a factory Hemi car and that was what mattered; an added bonus was that it was originally a Canadian-sold car as well, unlike many that had come across the border in later years. He got the car (filled with assorted bits in the trunk), put it on a trailer, and proceeded to stick it in a shed in Manitoba. This seems silly, but the reality was that ours was not a one-muscle-car family, and we also had a '68 GT350 in need of restoration. That car had been in our family for many years (my parents actually dated in the car, although at that time it wasn't considered valuable and wasn't in great shape) so it took priority over the GTX when it came to getting fixed up, which happened over the next five years or so.
Eventually, it came time for the GTX to be built. We stripped everything out of the chassis, put it on the trailer, and took it to a family friend's auto body and paint shop in a small town in Alberta, with the promise he would work on it in his spare time. In the meantime, we built the Hemi engine and did what we could without the chassis, but it was limited what could be done. And we waited, and waited, and heard a lot of excuses about the car. Eventually other people started bringing us restoration work (it's a hobby-business thing we do) and we got caught up working on other cars. While we waited for the GTX, we restored two '68 GT500s, a Boss 302, and build various engines for friends.
And then, one day, we got a call saying that the GTX's initial paintwork was done and we could come pick it up. We hooked up the trailer, drove down south, and the mighty engine-less GTX was pushed out of the paint shop
fifteen years after having entered
. My father and I set to work; minus the paint and upholstery, we do all the restoration on these.
This is how it looked when it got back to our garage:
The interior has seen better days.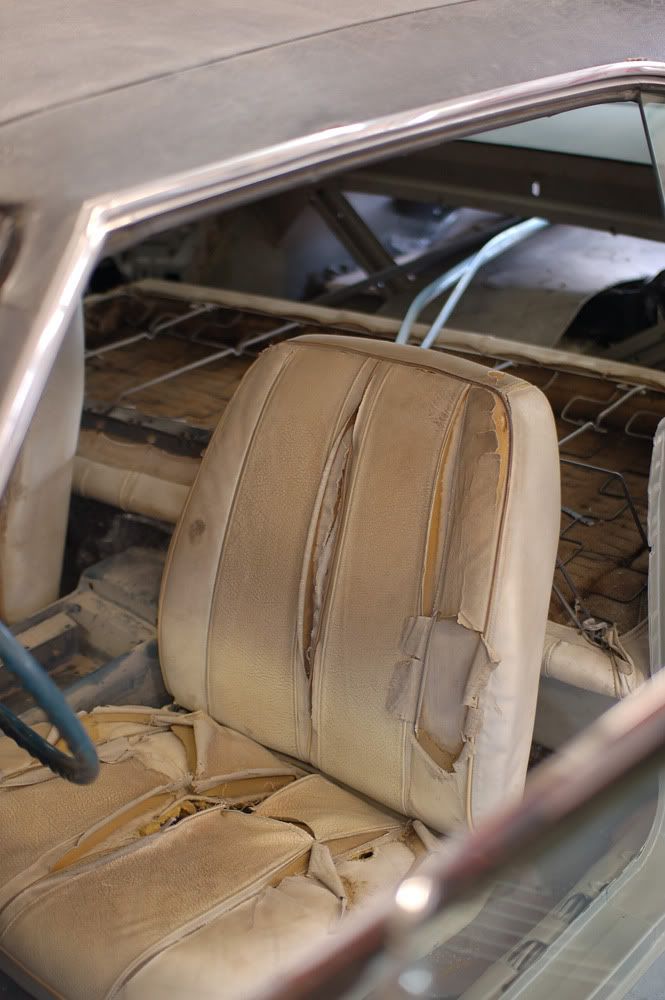 The trunk is full of, well, junk. There's some usable parts in there, but not a whole heck of a lot.
So we first did some initial work on it to prep it for dropping in the engine. The front drum brakes were converted to discs, the differential was freshened up with new gears, bearings, and seals, and new wheels and wide tires were fitted. We also cleaned it, haha.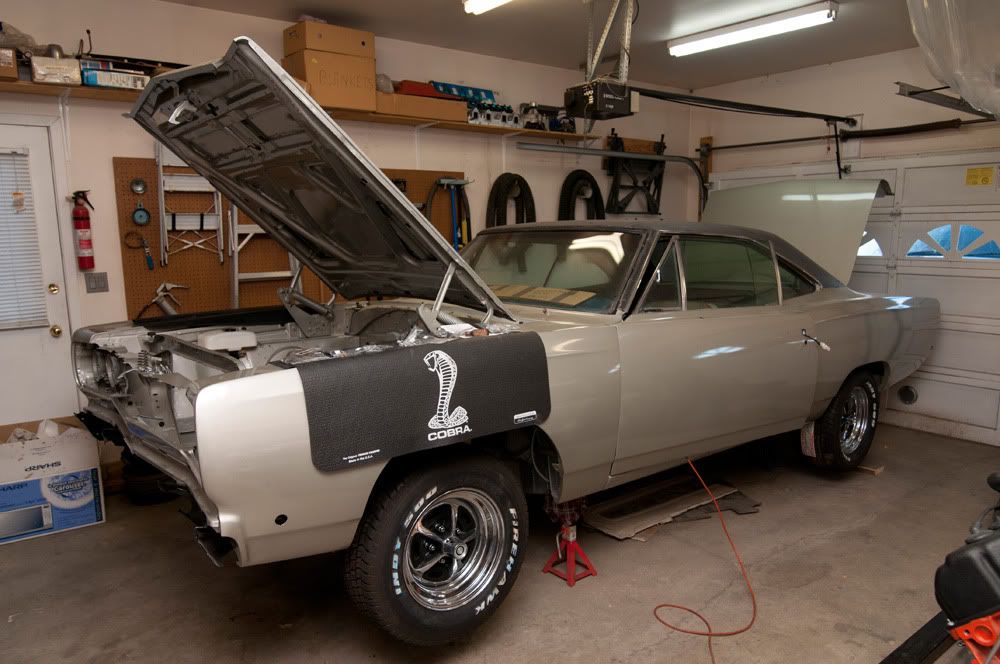 There's really not much left in the interior to do a "proof" pic with, so I used the steering column, shortly after I removed it from the car. :lol: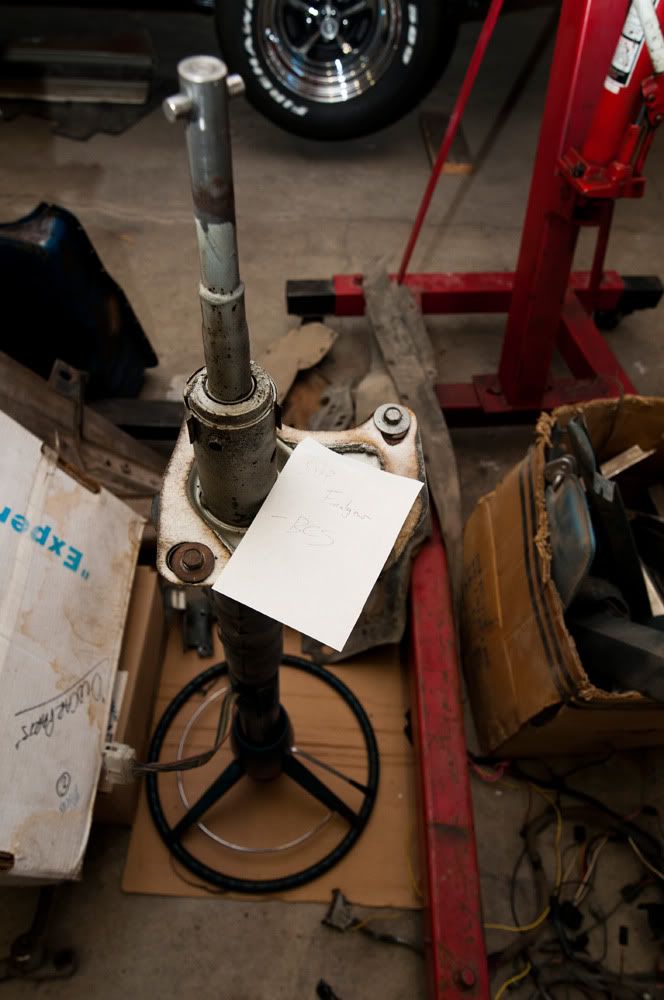 That one didn't turn out well, but I did another with the hood latch and empty engine bay.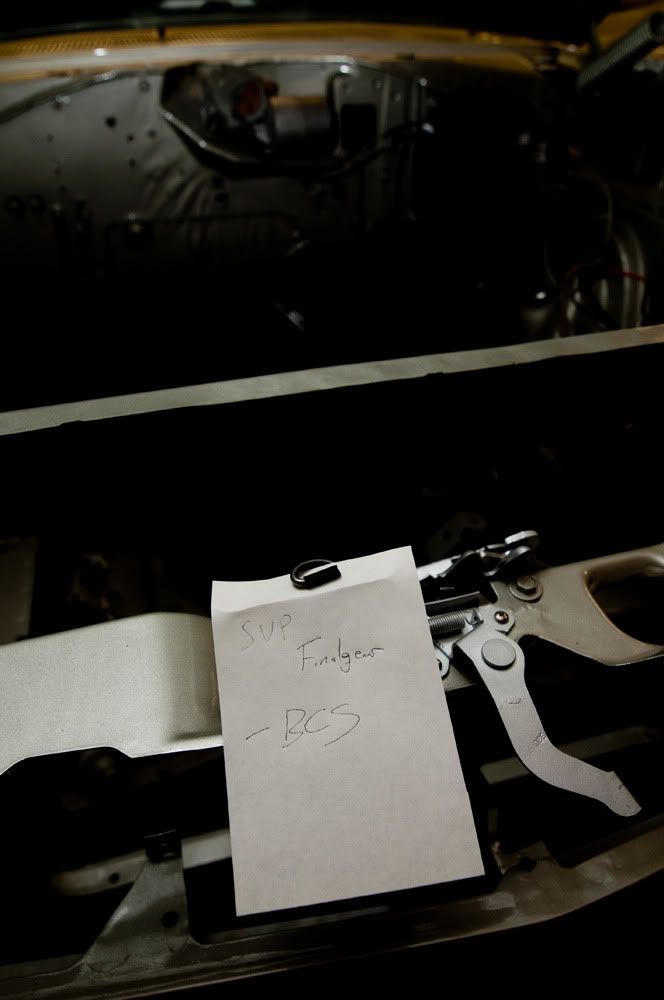 Speaking of the engine bay, we replaced the Saginaw power steering box with a remanned one. Doing so after the rather sizeable engine was installed would have been an incredible pain in the ass.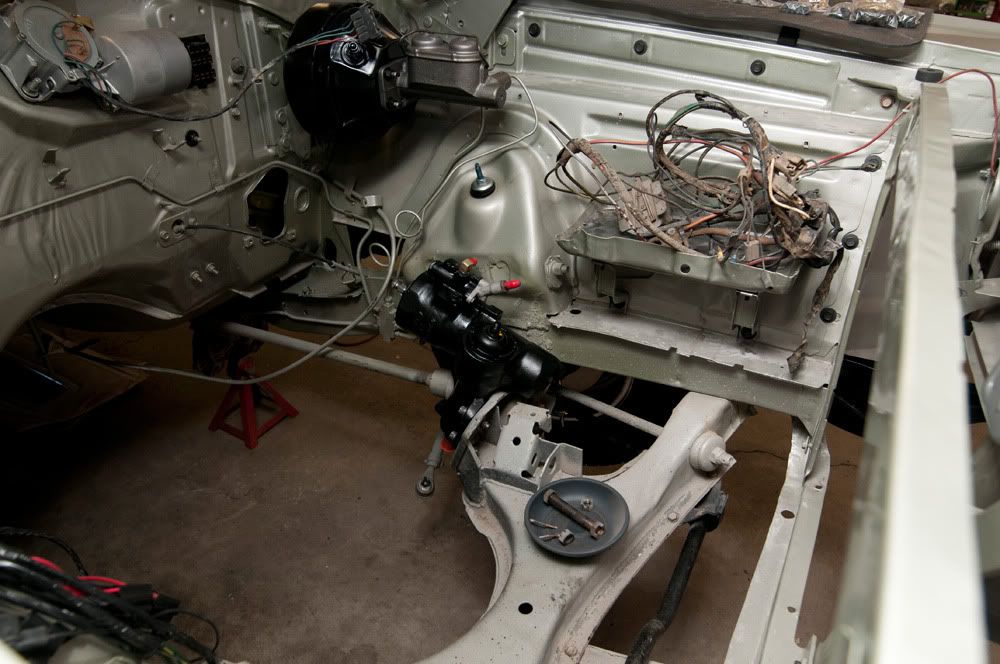 My most recent project was refreshing the dash gauge cluster. It'd seen a lot of sunlight and had so many surface scratches it looked like it had been in a bar fight.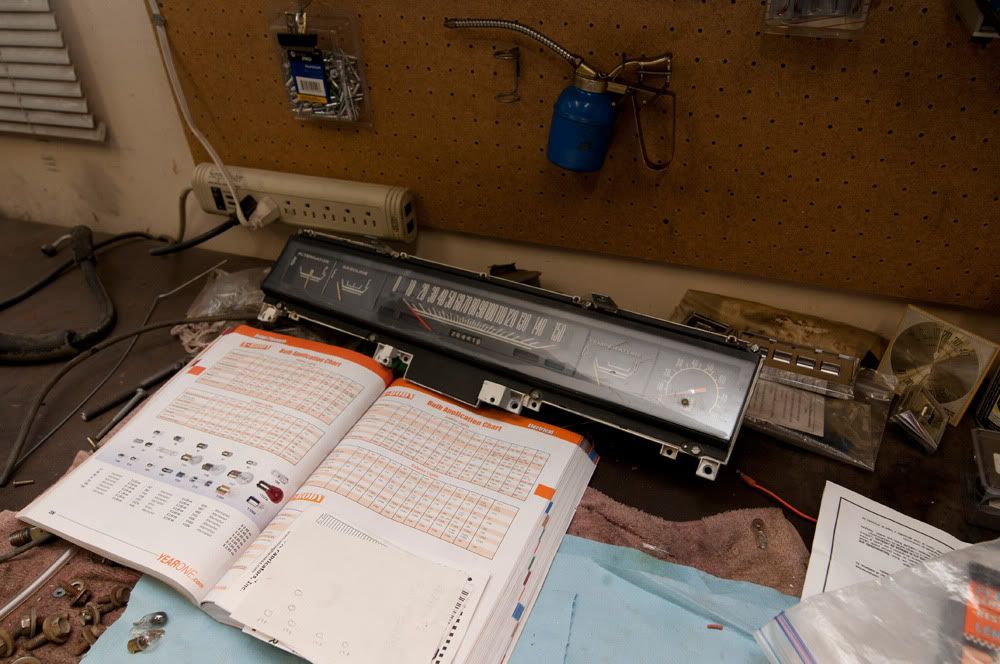 A crop of that photo shows just how bad it was.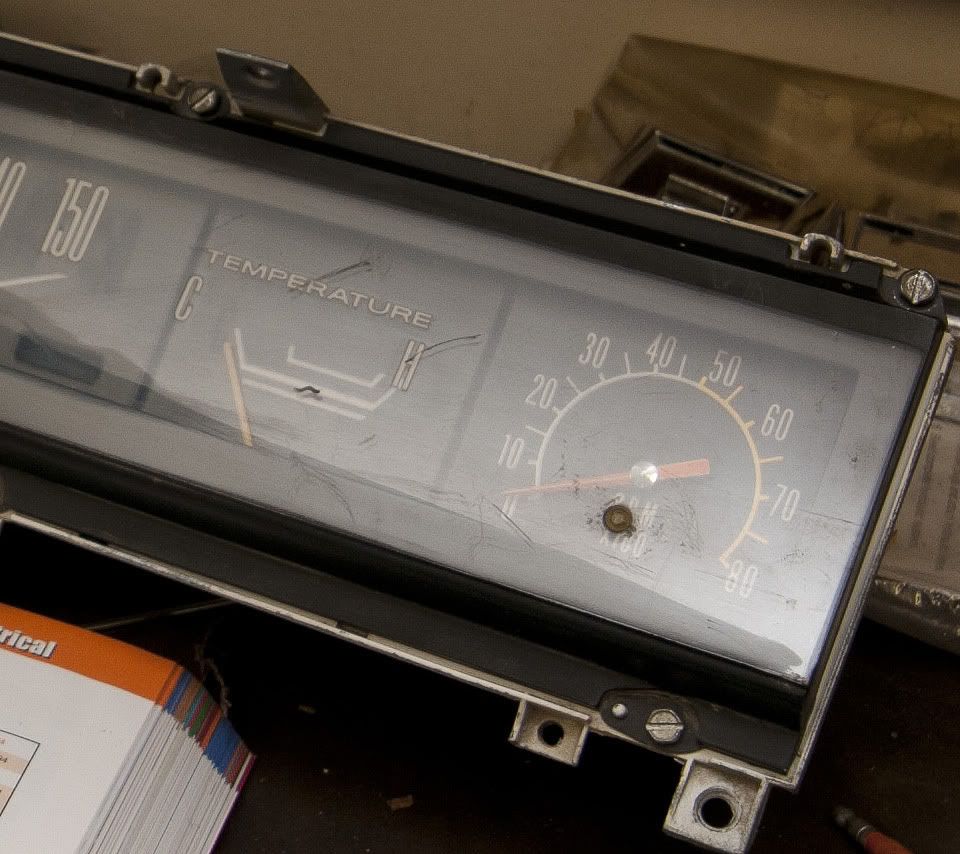 A new gauge cluster is remarkably expensive, but I figured I could bring it back to life with a headlight restoration kit. This involved removing the clear plastic face and doing a LOT of wet-sanding and polishing. I also applied a UV-resistant coating to help keep it from prematurely aging.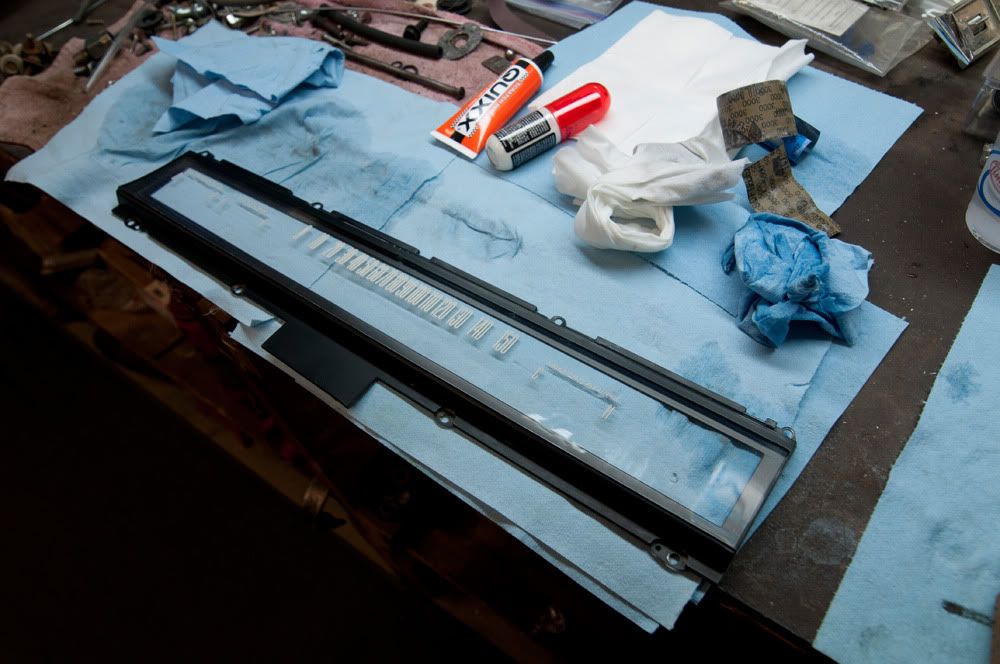 Aww yeah, that's much better.
The gauges will go back in later, a previous owner had "improved" the cars wiring harness so much it had to be totally stripped out and replaced with a new one from Year One - which turned out to be far from complete and I spent more time than I care to remember tracing circuit diagrams in a 1968 shop manual to figure out what needed to be transferred from the old harness. Fortunately it all worked out.
Anyway, my father and I only get to work on it together every other weekend when he's in town, so that's it for now. Two weeks from now we hope we will fill this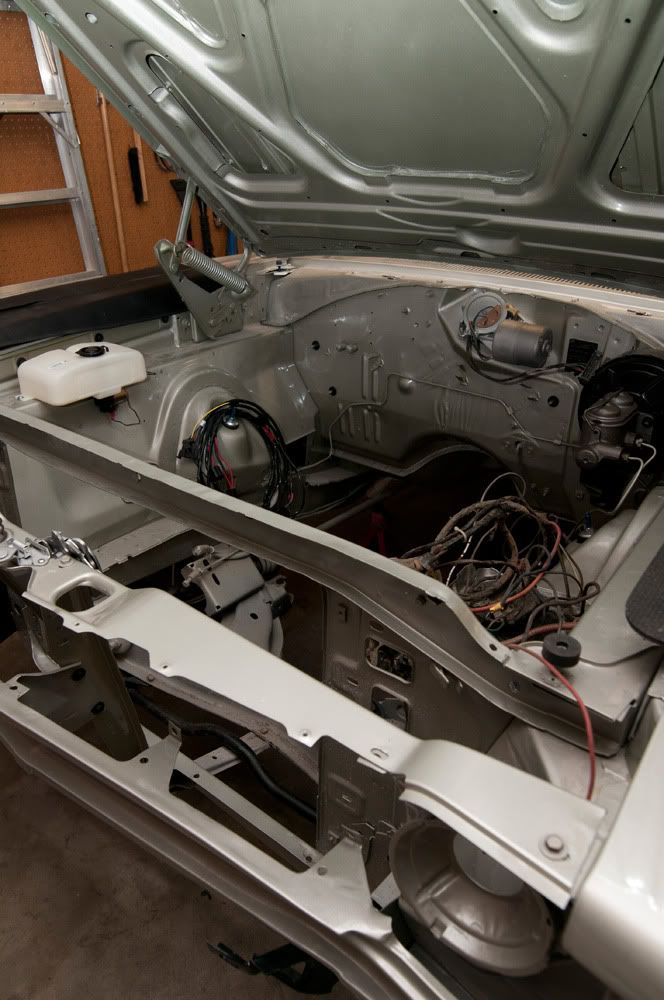 with this.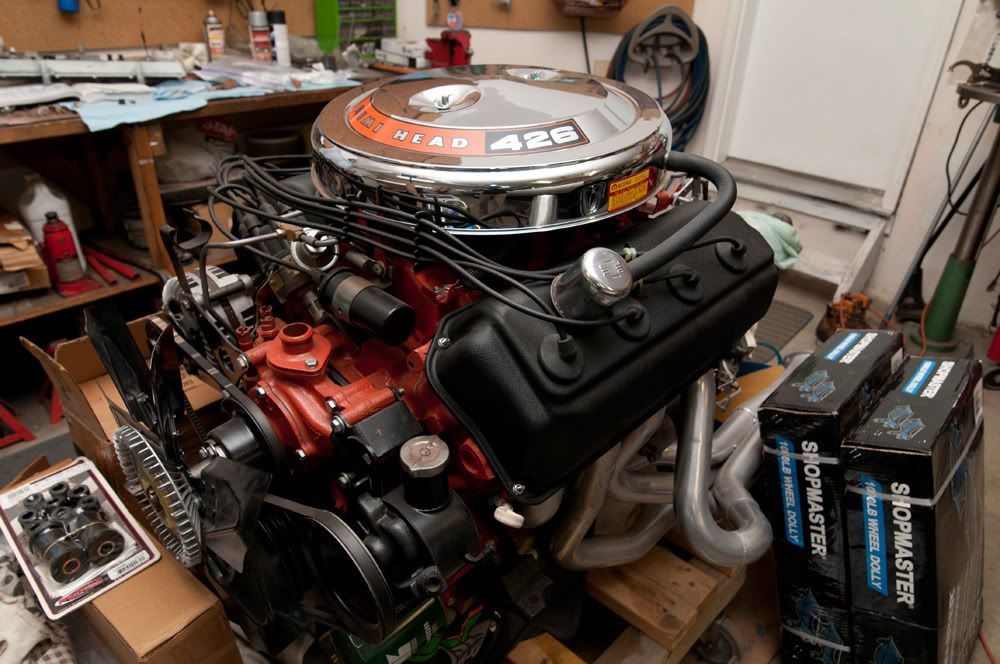 I'll try to keep the thread current-ish as we work our way through it.