Joined

Jul 4, 2005
Messages

1,879
Location
Car(s)

Zastava, MX-5, Equus
So, the story goes that I am driving too many KMs in my
140i
... And every time I drive I am concerned about how much extra it is going to cost me, so I set a limit on the kms (52,000) meaning I have about 2500kms left to enjoy the 140.
So, I started looking for a reasonably priced daily driver - Requirements were quite simple, good at motorway cruising, comfortable and must have adaptive cruise control. Not really finding something that interested me but keeping a look out, suddenly this video popped up in my recommended feed in YouTube:
So, the obvious thing was to check on Mobile.de if there were any available in Europe! There were just 4, one near Frankfurt which I decided to check out, this was only an okay example and the price was rather high so I decided to skip it. Next was this one to the north of Cologne by 2 hours or so, I roped in a colleague and we headed up north to check it out. The car was a much better example, a price was agreed and I bought the car!
Terrex jumped in his Golf R and gave me a ride up north today to collect the car!
So, without further adieu. Meet Pferdchen or "Little Horse", my 2011 Hyundai Equus Ultimate!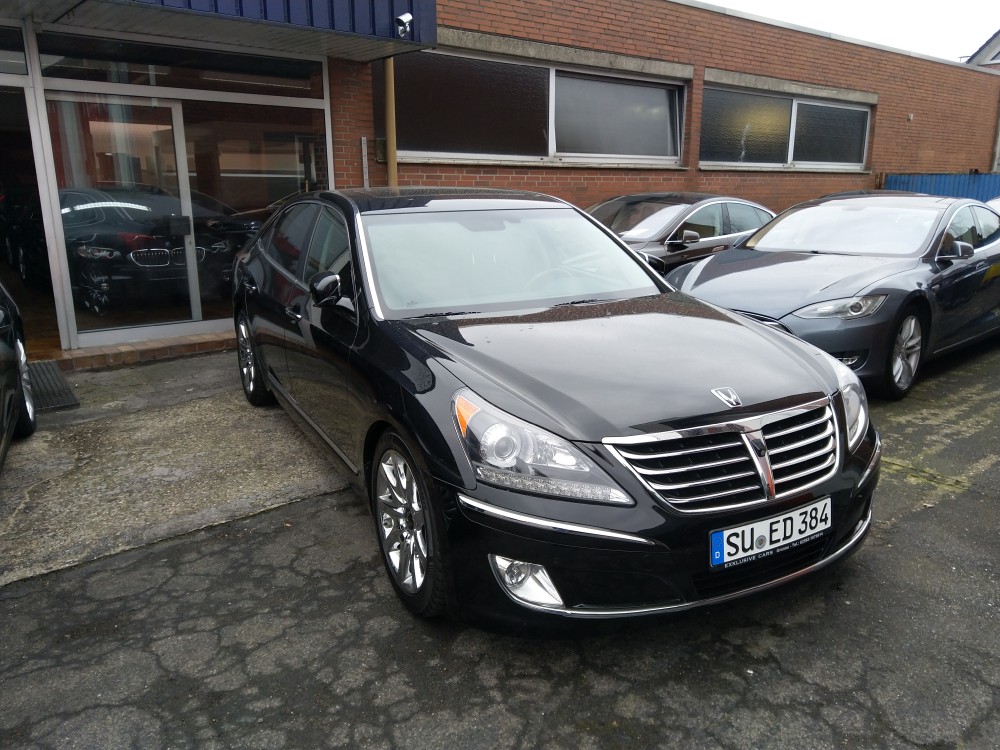 Front camera!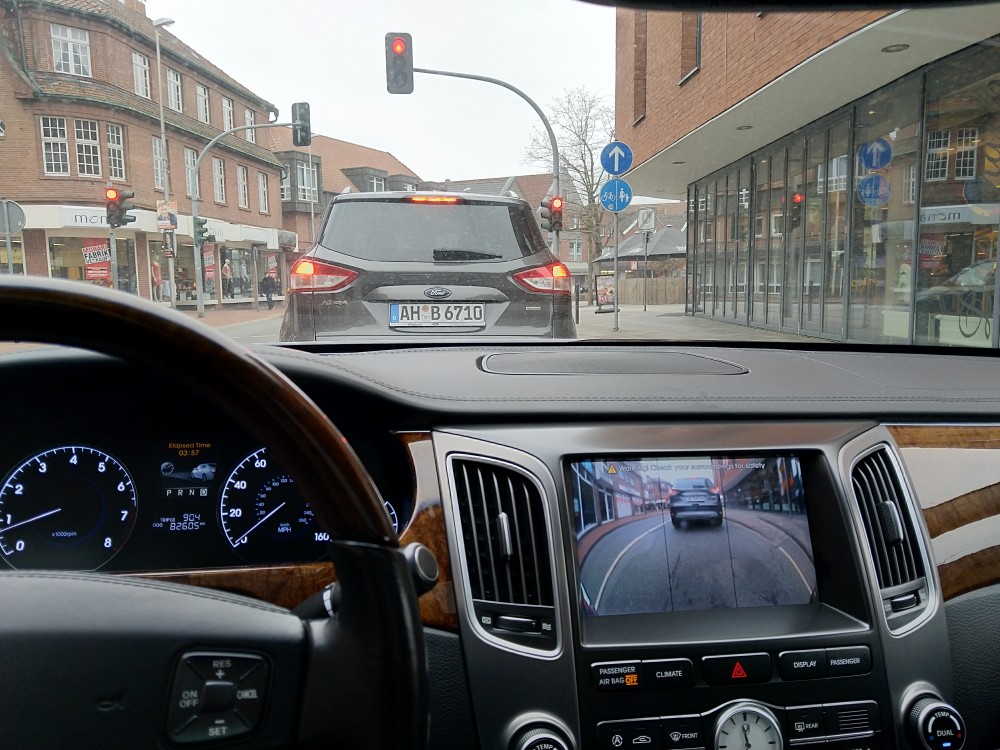 It went a bit faster than this, but I was concentrating on driving and not taking pictures: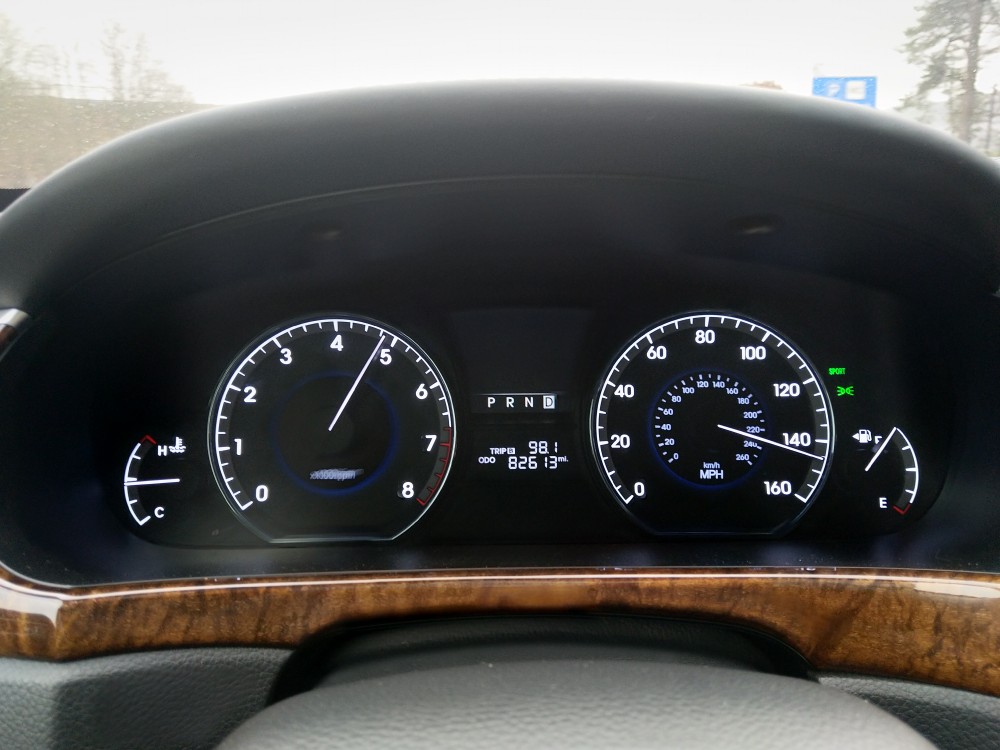 A quick stop on the motorway to plan food. We ended up going to visit a friend and then heading to Classic Remise in Düsseldorf for a Schnitzel where I was asked about the car by an older gentlemen who actually knew what it was but had never seen one in real life before!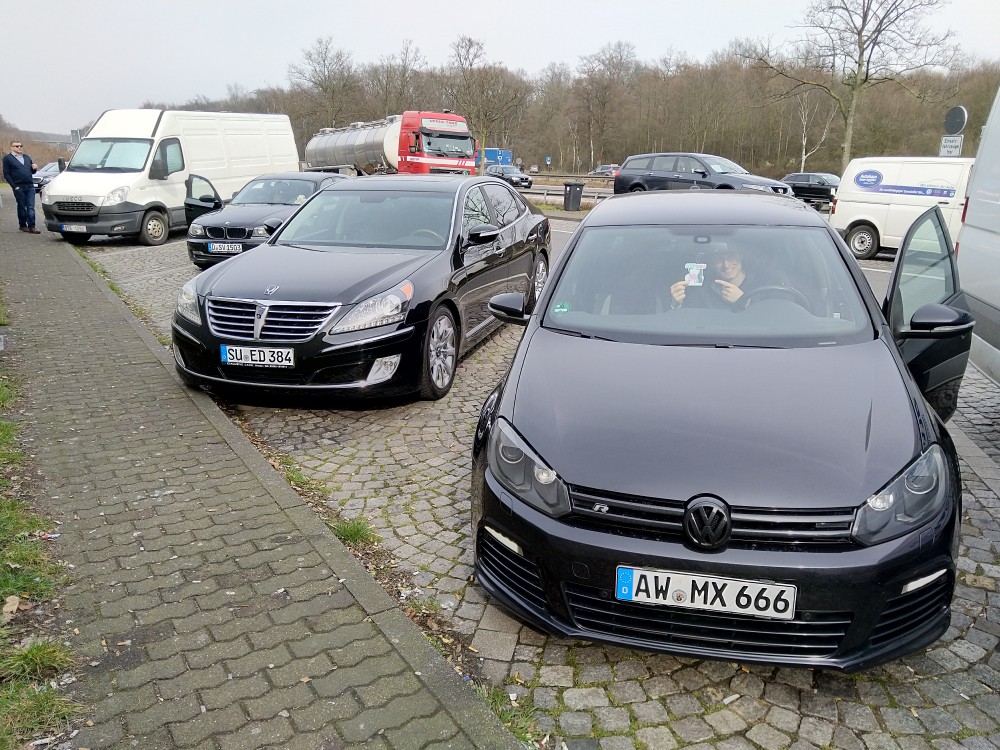 Adaptive cruise control is the best!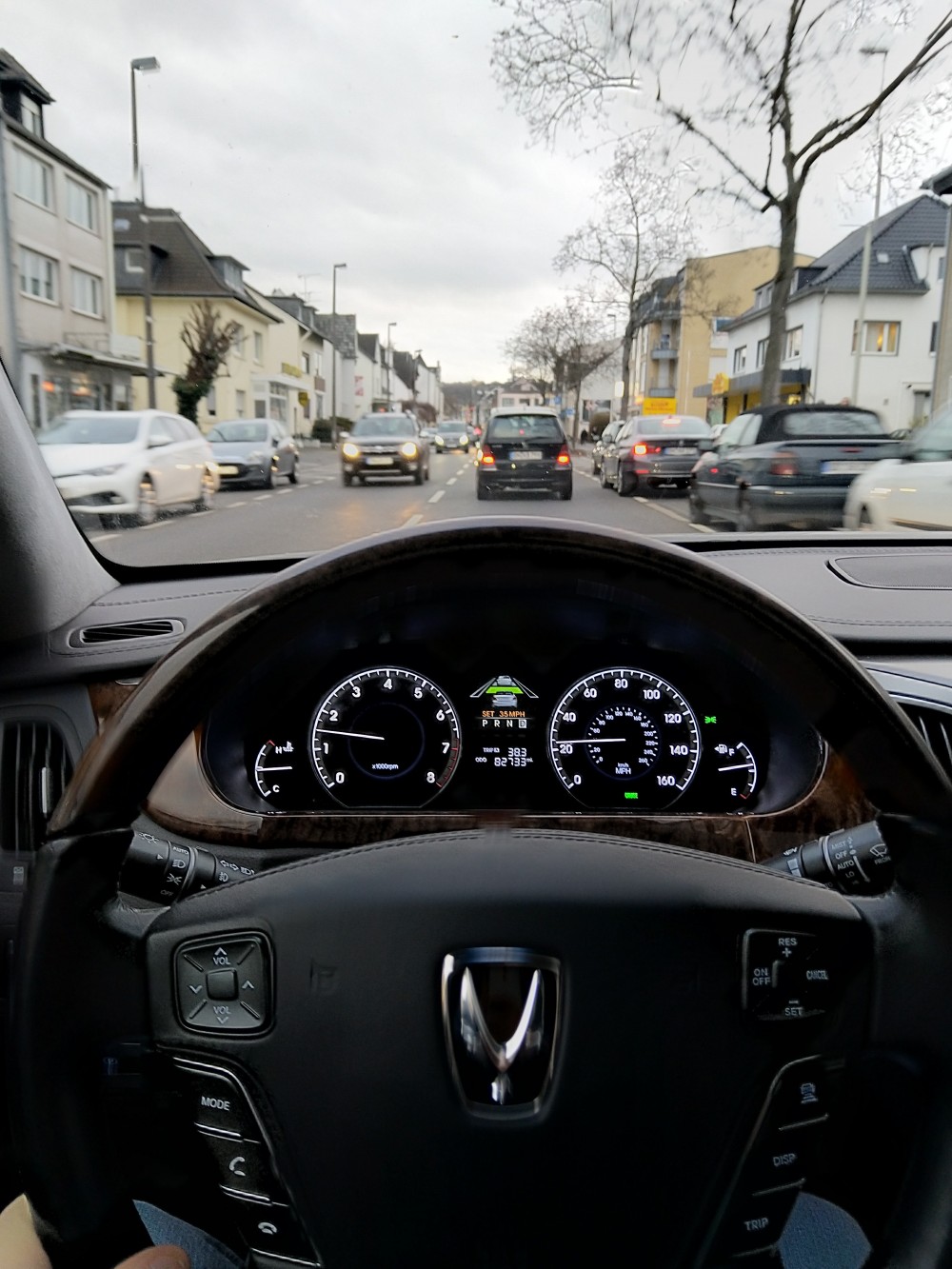 And, home!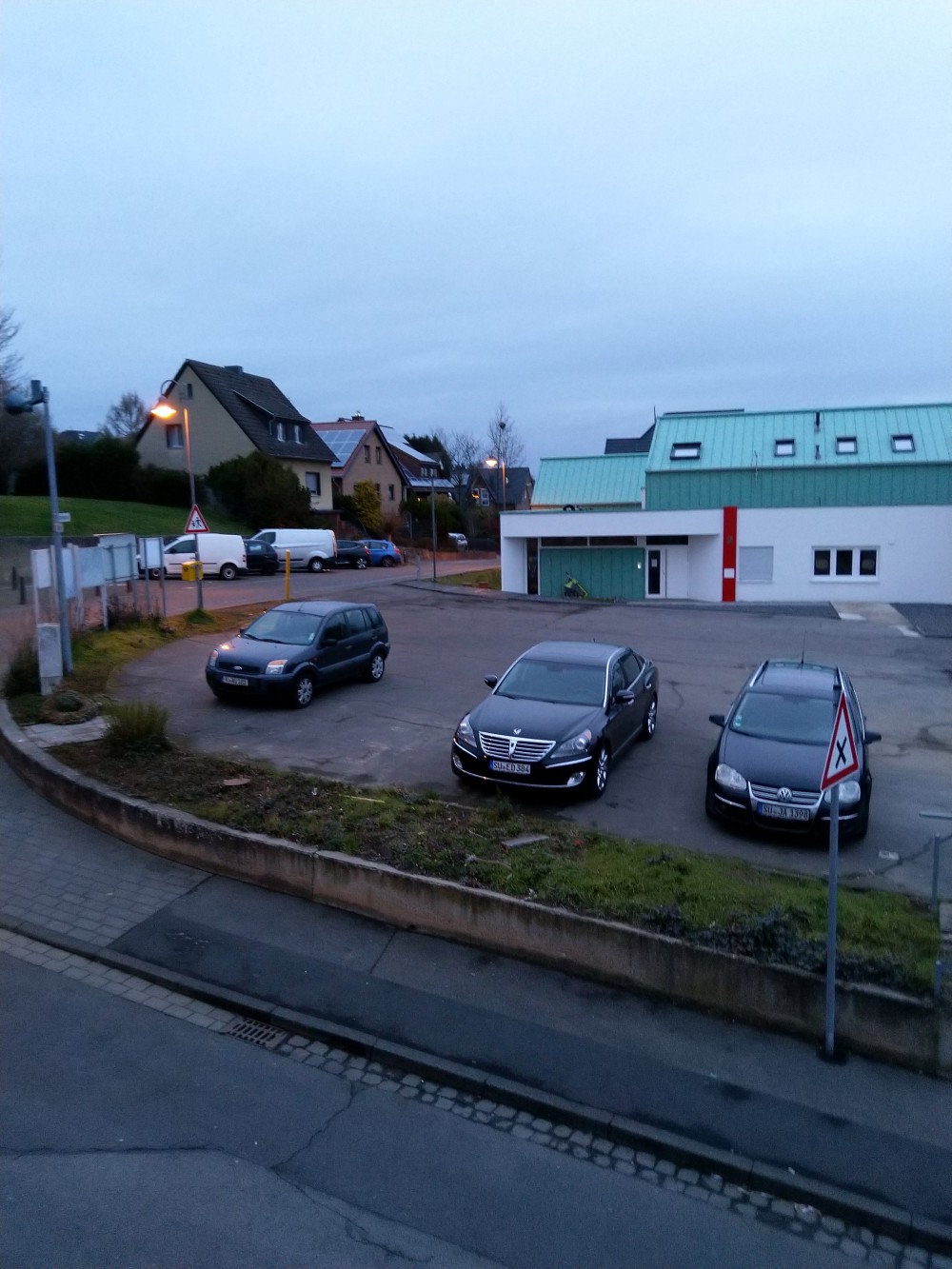 Went out and grabbed some night shots of it, took it for a cruise around the block to see if everything worked at night - I found one minor issue which I will talk about at the end: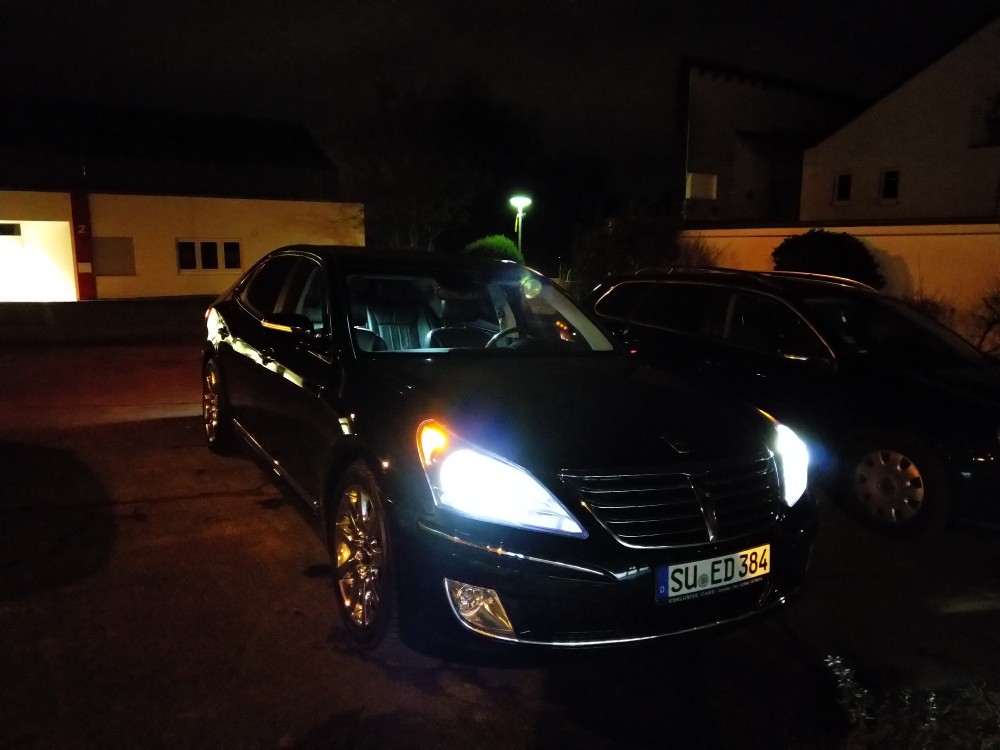 My favourite part of the looks of the car is the rear end, it is simple and classy and the lights look great: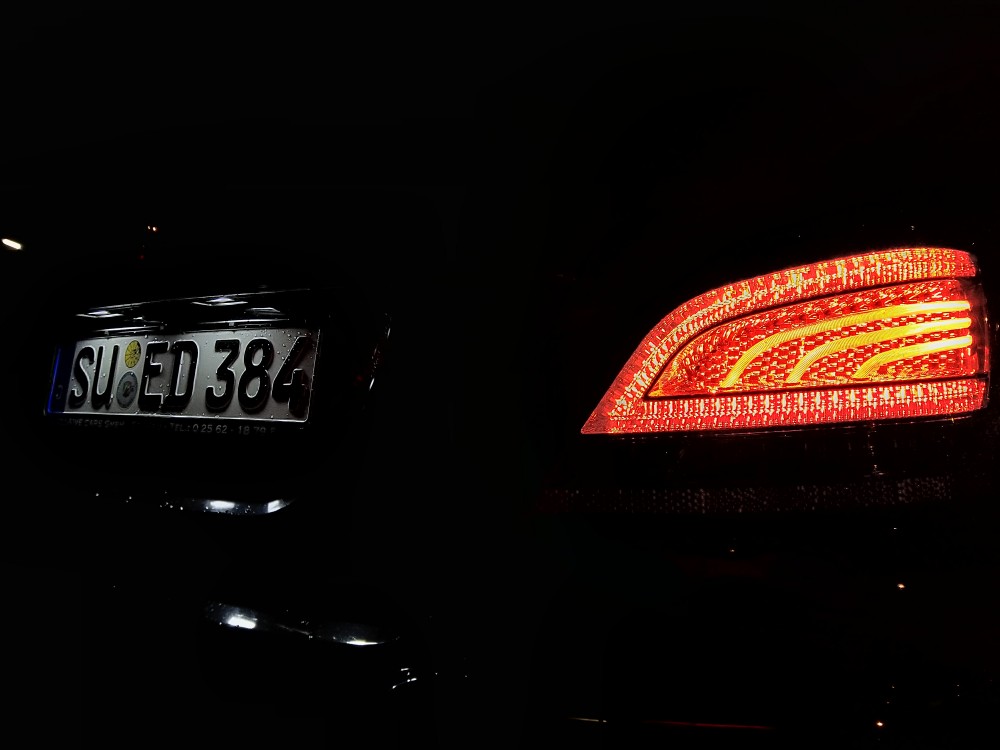 Iluminated Equus writing on the door sills: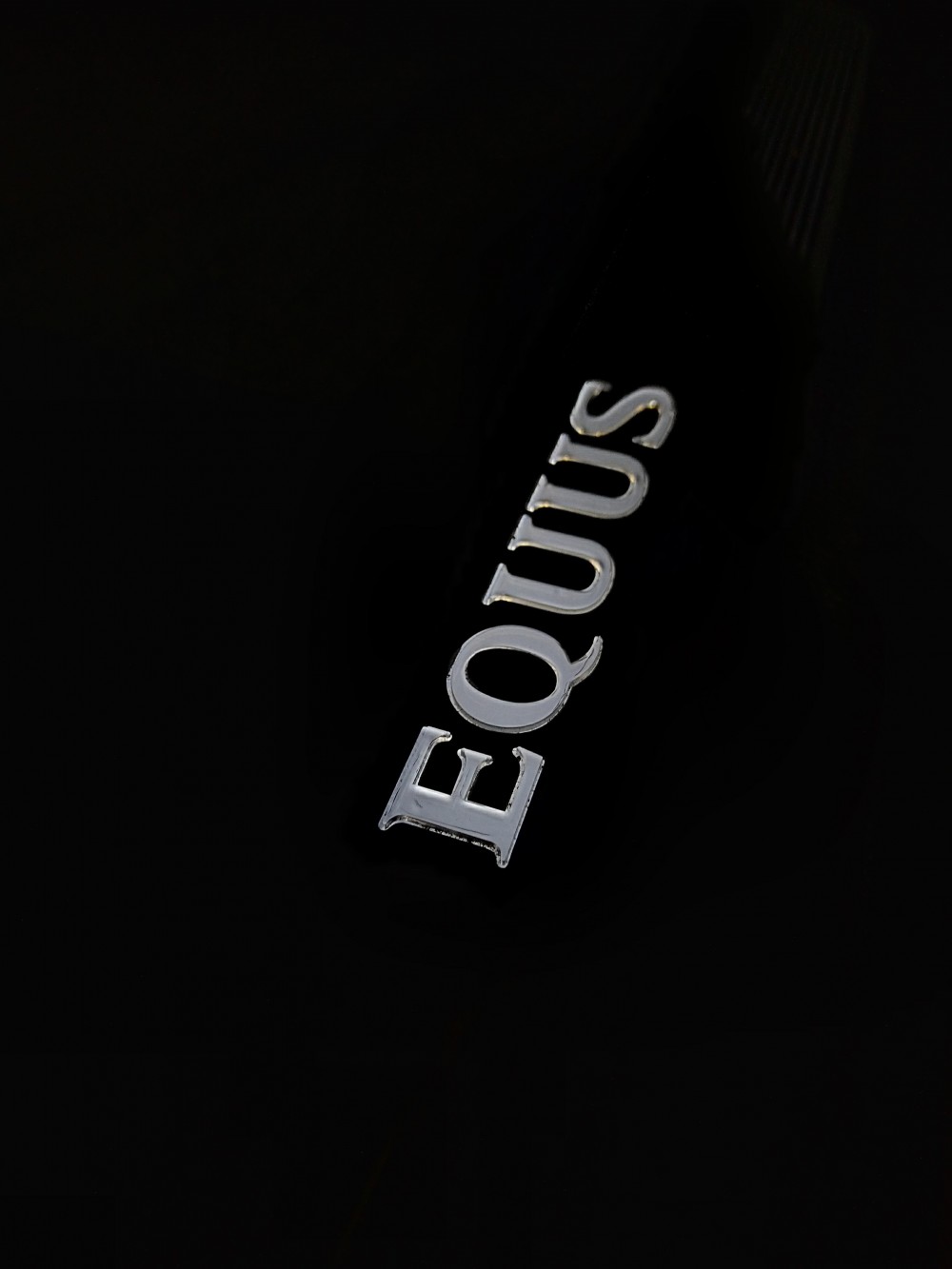 So, issues!
Firstly, one of the clips on the bumper is broken and it had been glued up - After doing the high speed run on the motorway apparently the glue failed. I will figure out a way of patching it up though
Secondly, the car has been a smokers car and has been sitting around for a long time so it needs a good, proper clean and airing. I will need some advise on how to remove the smokers smell as best as I can.
Thirdly, The drivers sill Equus logo does not light up. Some disassembly is required to figure out what's wrong I guess
Plans!
Not much so far, I would like to see if there is a version of the EU maps that works on this system - So far I have not found much online, but I will be taking the car to a Hyundai dealer (Mostly for the Lullz) to see what they say and maybe they can offer something.
Anyway, proof pic!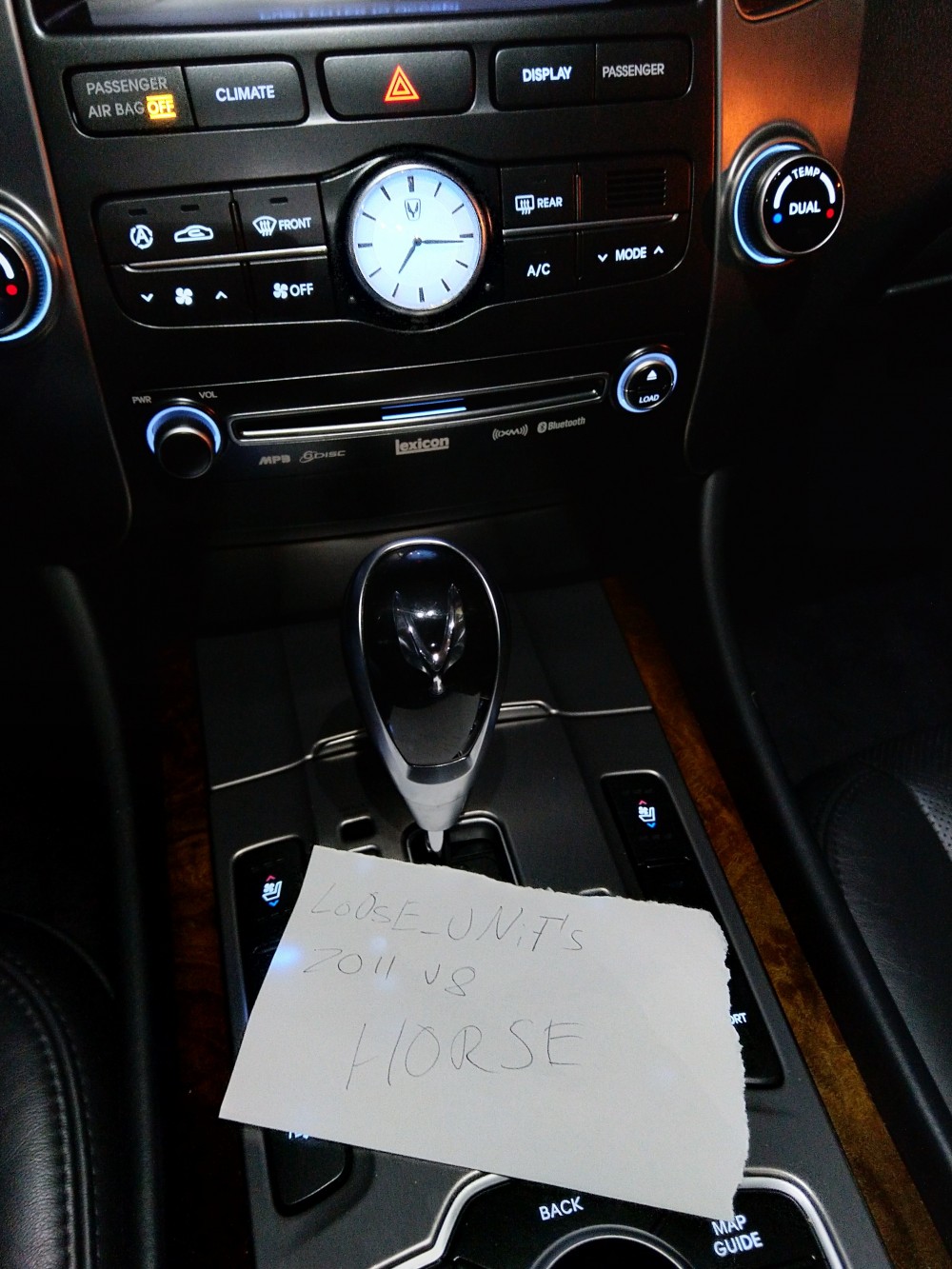 If anyone has any questions, feel free to ask!