Joined

Jul 4, 2005
Messages

1,880
Location
Car(s)

Zastava, MX-5, Equus
1996 BMW E39 523i.
I wasn't looking for a car and got a few pics and a message about this one - I almost dismissed it but decided to ask for the price... ?1k eur was the answer... Well, I had better check it out then!
So I did, and for that price the answer was apparently, yes!
The condition is okay, there are plenty of scratches on it but it is basically dent free apart from some spots where it looks like a door has hit the bodywork. 240,000km and it drives nicely!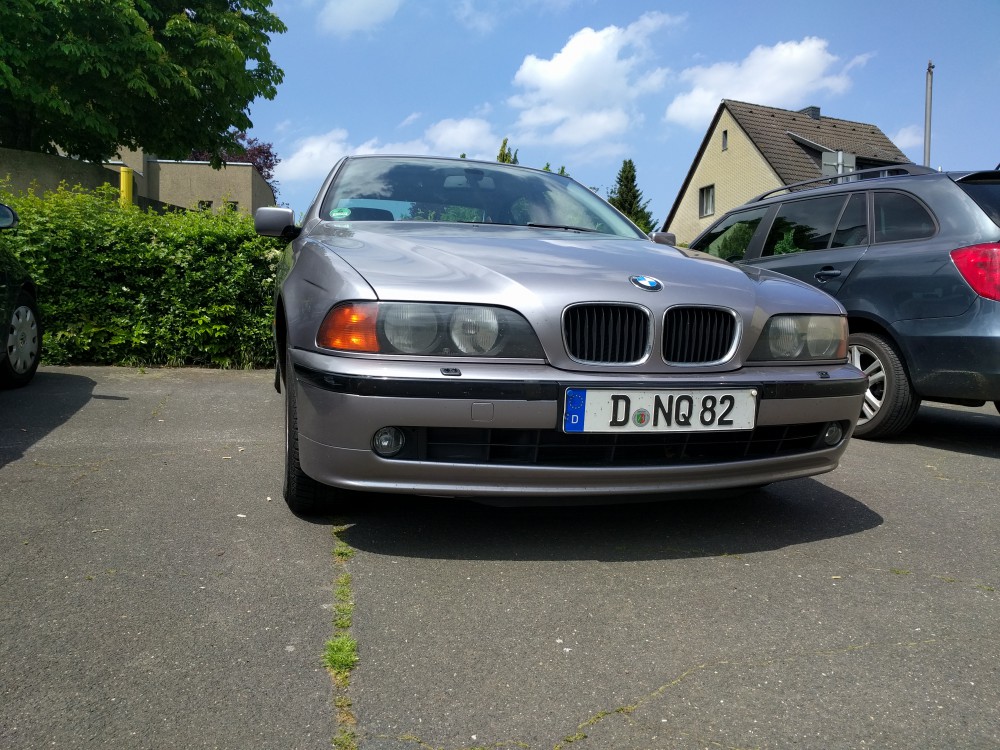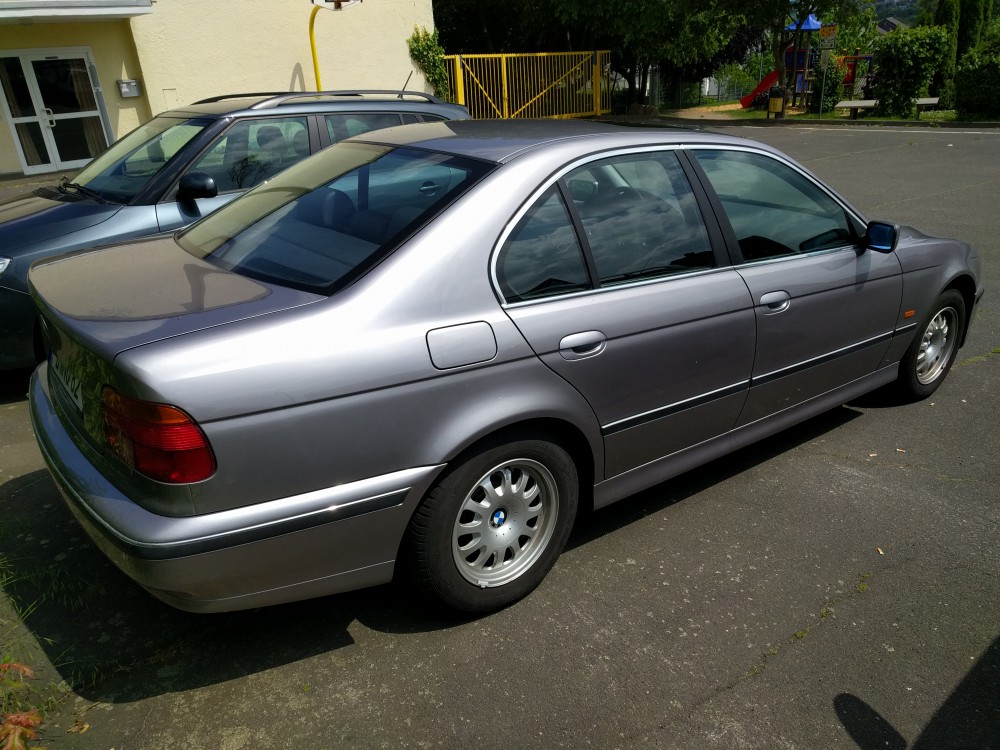 Eggplant leather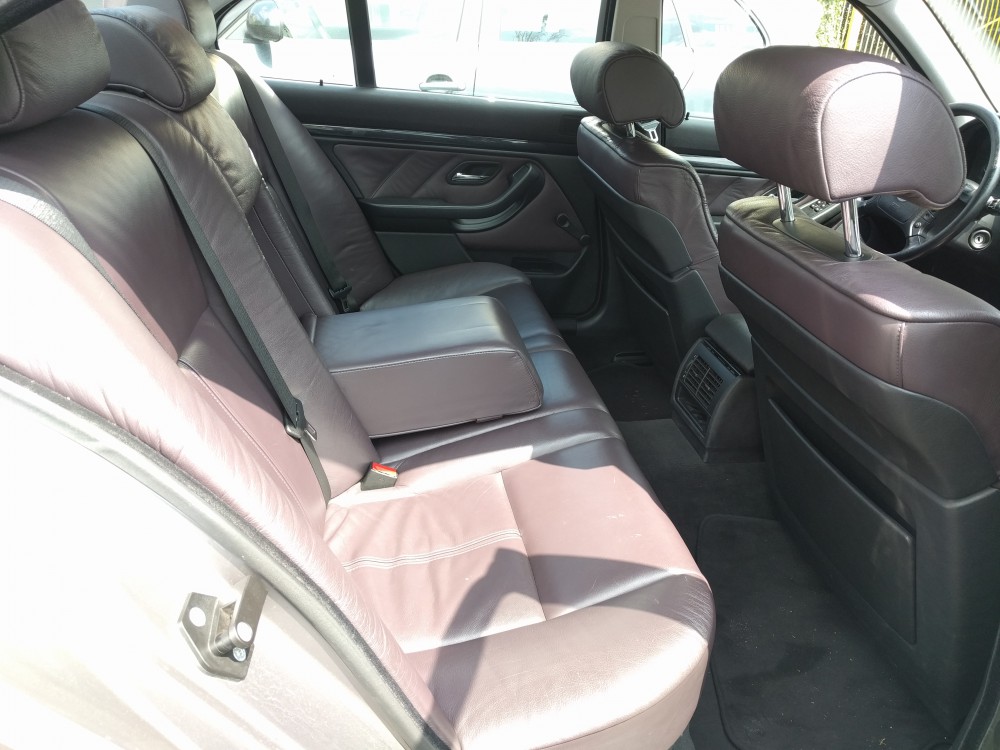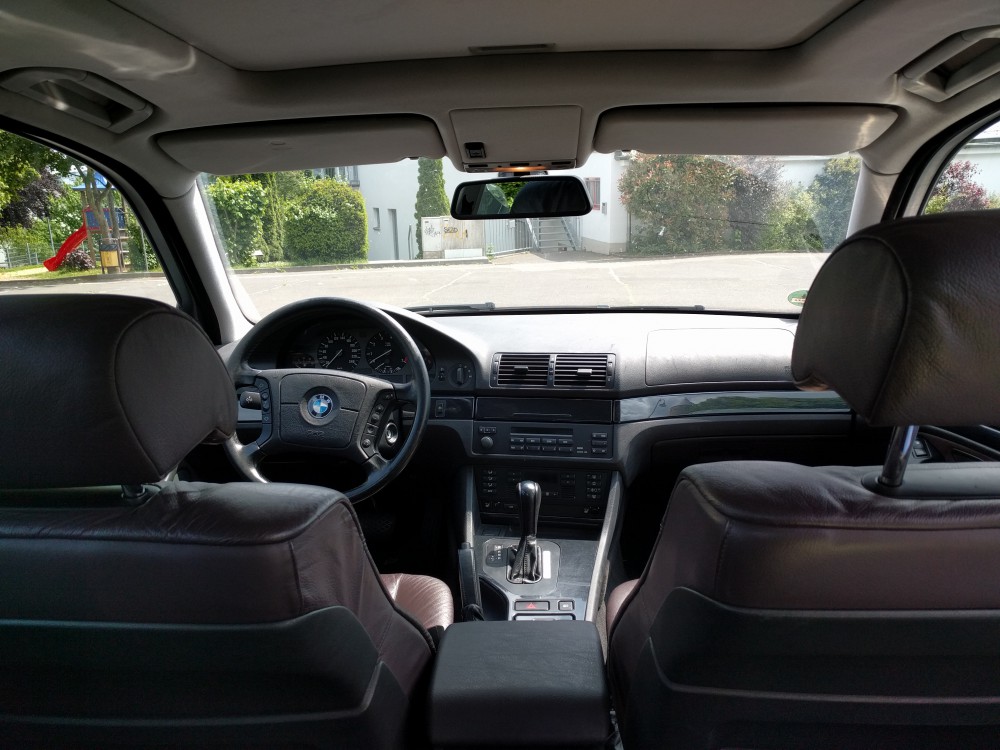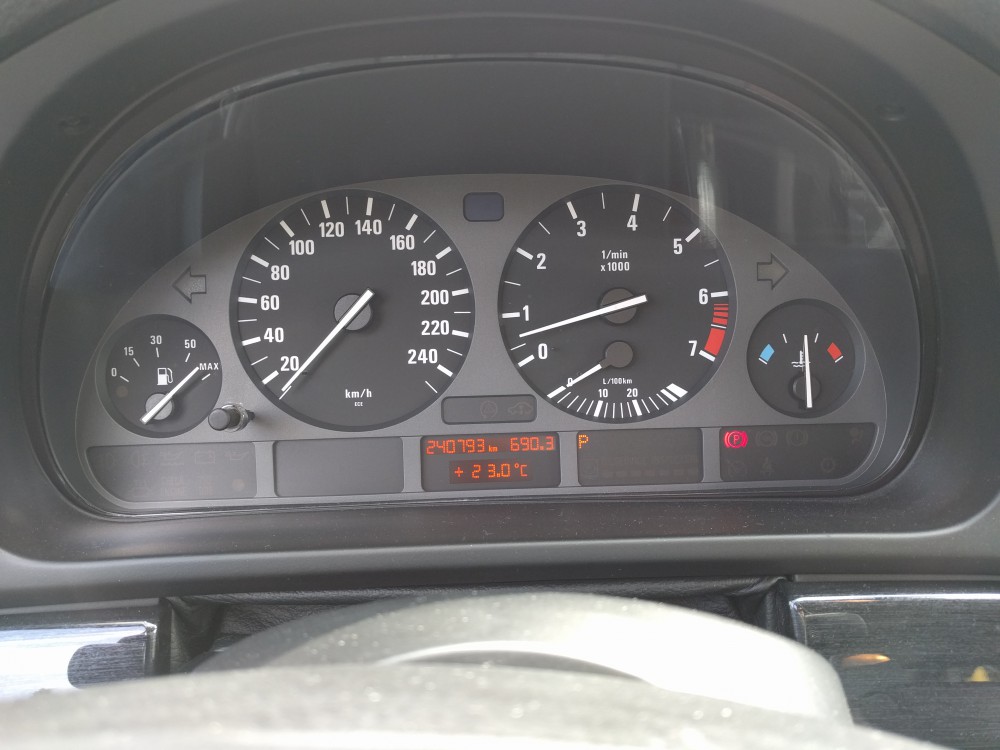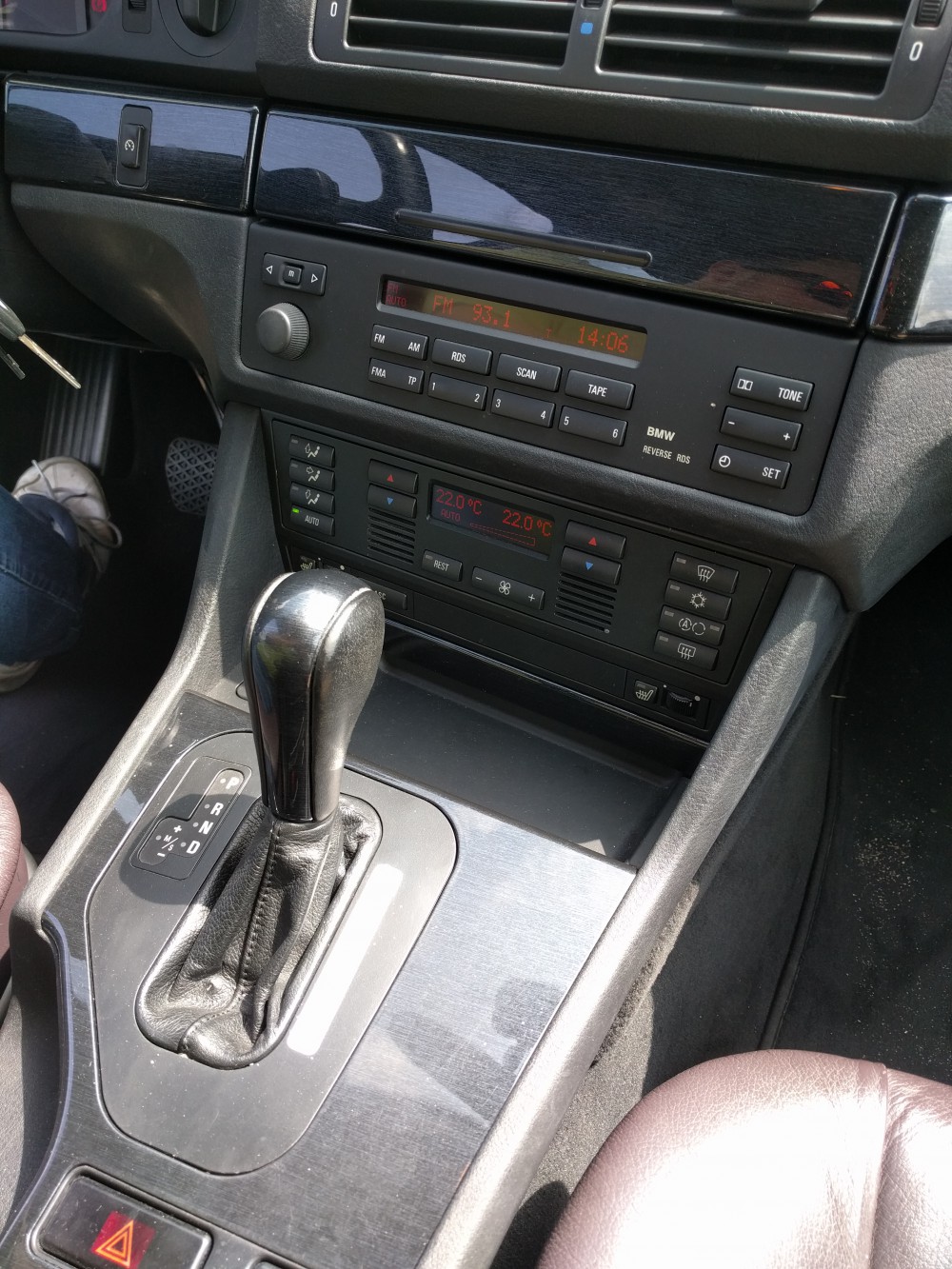 Where the magic happens: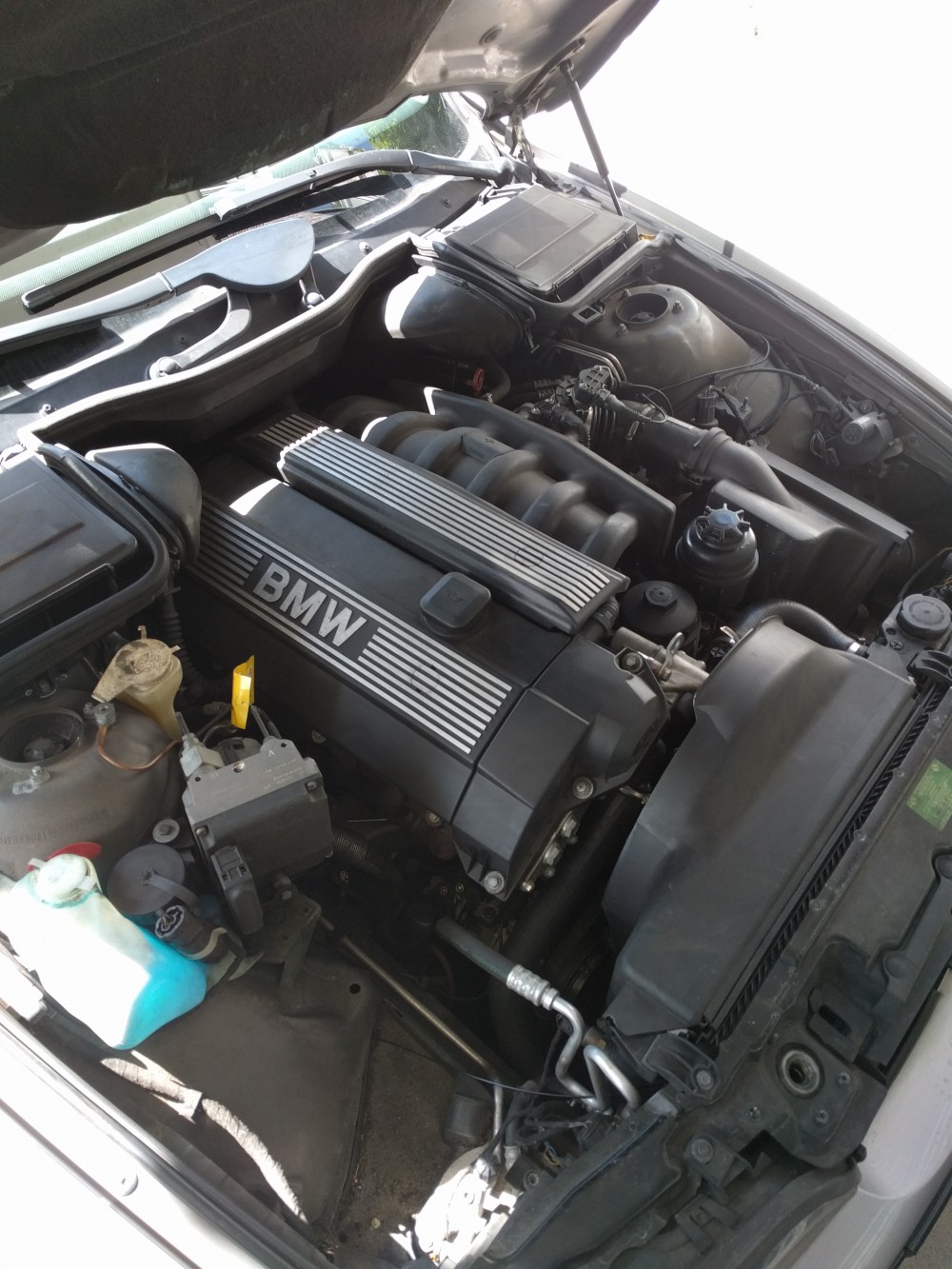 Proof pic: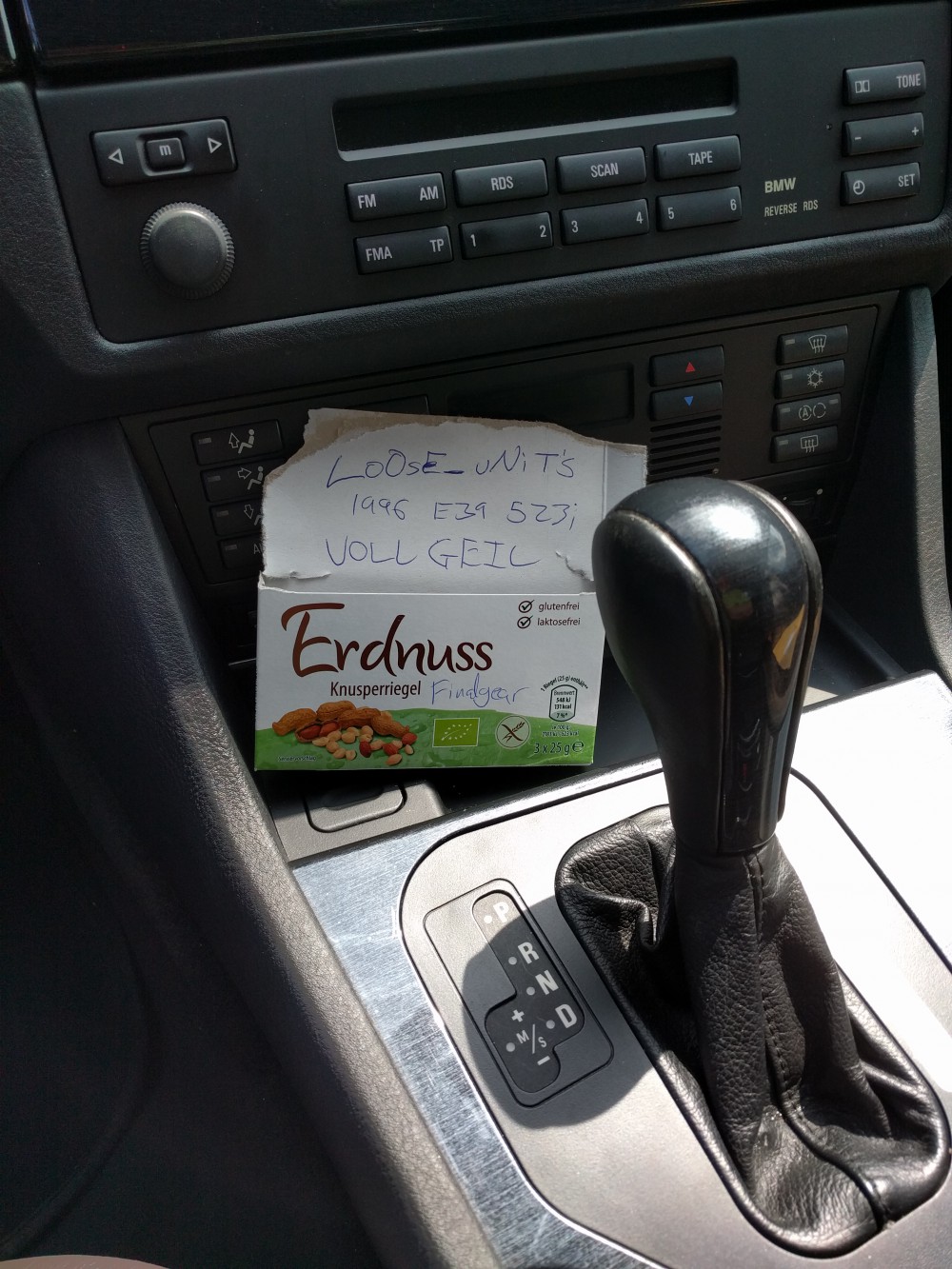 And some info:
Model 523i - EUR
Development Code E39
Chassis LIM
Steering LL
Doors 4
Engine M52
Displacement 2.50
Power 125
Drivetrain HECK
Transmission AUT
Color Aspensilber Metallic - 339
Upholstery Standardleder/aubergine - N6AI
Production Plant DINGOLFING
Production Date 1996-09-19
Standard Equipment
260 Side Airbag Driver/frt Passenger Seitenairbag Fuer Fahrer/beifahrer
459 Seat Adjustm., Electr. W. Memory Sitzverstellung, Elektr.mit Memory
473 Armrest, Front Armauflage Vorn
488 Lumbar Support Driver/front Passenger Lordosenstuetze Fahrer/beifahrer
520 Foglights Nebelscheinwerfer
548 Speedometer With Kilometer Reading Kilometertacho
Options
283 Lt/aly Wheels Bmw Styling Ii Lm Raeder/bmw Styling Ii
305 Remote Control For Central Locking Fernbedienung F.zentralveriegelung
403 Glas Roof, Electric Glasdach, Elektrisch
423 Floor Mats, Velour Fussmatten In Velours
428 Warning Triangle Warndreieck
431 Interior Rr Vw Mirror W Aut Anti-d Innenspiegel,automatisch Abblendend
441 Smokers Package Raucherpaket
456 Comfort Seats, Electric. Adjustable Komfortsitze Elektrisch Verstellbar
494 Seat Heating F Driver/front Passenger Sitzheizung Fuer Fahrer/beifahrer
500 Headlight Washer Sys/intensive Cleaning Scheinw.waschanl./intensivreinigung
508 Park Distance Control (pdc) Park Distance Control (pdc)
510 Headlight Beam-throw Contr. F Low Beam Leuchtweitenregelung Abblendlicht
534 Automatic Air Conditioning Klimaautomatik
540 Cruise Control Geschwindigkeitsregelung
801 Germany Version Deutschland-ausfuehrung
863 Europe/dealer Directory Service Kontakt-flyer Europa
879 German / On-board Documentation Deutsch / Bordliteratur
So far so good! Things I have noticed: The brakes squeek a little, there is a bit of a wobble at 120 or so, the tires are ... a bit old, they are all season tires and will do for the summer
Stereo needs an AUX connector and I will connect some form of bluetooth to that. The steering wheel leather is disgusting but I will just deal with that until I have some money to sort it.
Comfort seats are awesome!
Let's see how it goes over the next few months so I can see what needs work
Oil change will be done asap.
A big thanks to an awesome friend for pointing it out to me and then lending me the money to buy it before the golf is sold!
Last edited: