Expecting a hung parliament tomorrow, I thought the Daily Star's front page from may 11th 2010 would make a nice masthead for a thread about this years UK general election.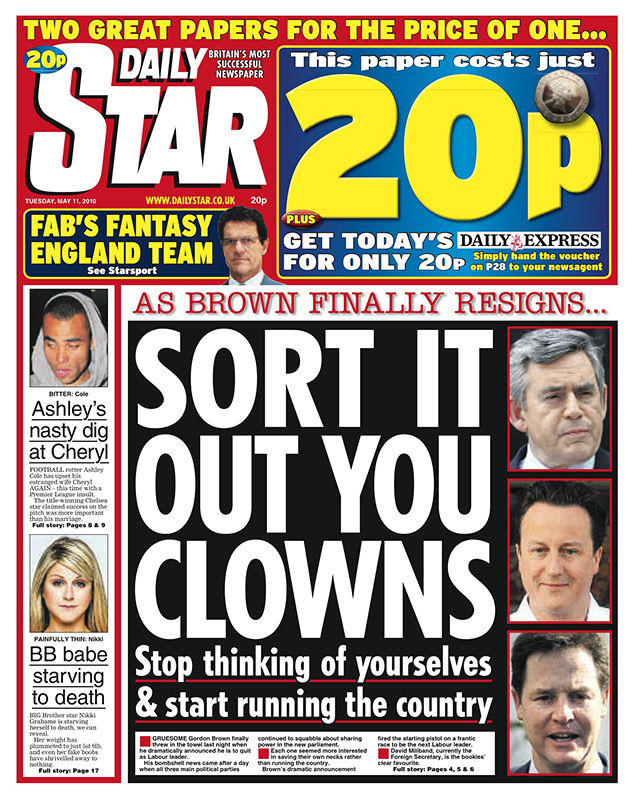 I'll be staying up. I expect there must be at least one other user doing the same.
So what do you think? Will we actually see a coalition labour government in a week or so? I think a lot points to it. Ed Miliband may become one of the more unlikely premiers of recent history.