Joined

Dec 23, 2006
Messages

534
Location
Car(s)

1981 Mercedes 280SE
Well, I have been back in Hungary for a month and a half (I am from Hungary, just living in Finland), and I had a chance to drive my mother's car. The car is a w115 240D (originally a w114 with a 2.8 double carb engine, later refitted with a 2.4 Diesel, and had a manual transmission installed due to the silly automatic gearbox...as some of you have probably noticed from the pictures...). I know you are not allowed to post your relatives' cars, but I think this deserves a place here.
The car is superb. No way around it, I fell deeply in love...and broke my heart again when I came back to Finland
I started driving it to work on the basis of "I will use it rarely"...which later hooked me so badly, I didn't even want to take the tram/bus ever again :lol: It's not an especially powerful car, but it still goes quite well. Not to mention, in Budapest most guys drive above the speedlimit while I like to stay within it. In this car, only the most moronic drivers honked at me...everyone let me in. It was a really nice experience. I would love to bring the car to Finland, but I can't afford the transportation costs...and I would rather get a car straight from Finland (w126).
Anyway, after driving this car I came to 3 great conclusions:
1. I will cry a little inside if I can't drive a pre 1990 mercedes. I miss my 280SE
2. I cannot look at an ecobox without thinking "WHY??...You could have done so much better, for less money...ah well, the more for me!"
3. I would rather make cuts on food, women, computers...a lot of things, than not owning a car like this.
3 and 1/2. I hate Finnish insurance. Insuring the 240D is around 40e for a year, tax is around 10e a year in Hungary. Insuring the 280SE was 1200e for a year in Finland.
And now the pictures: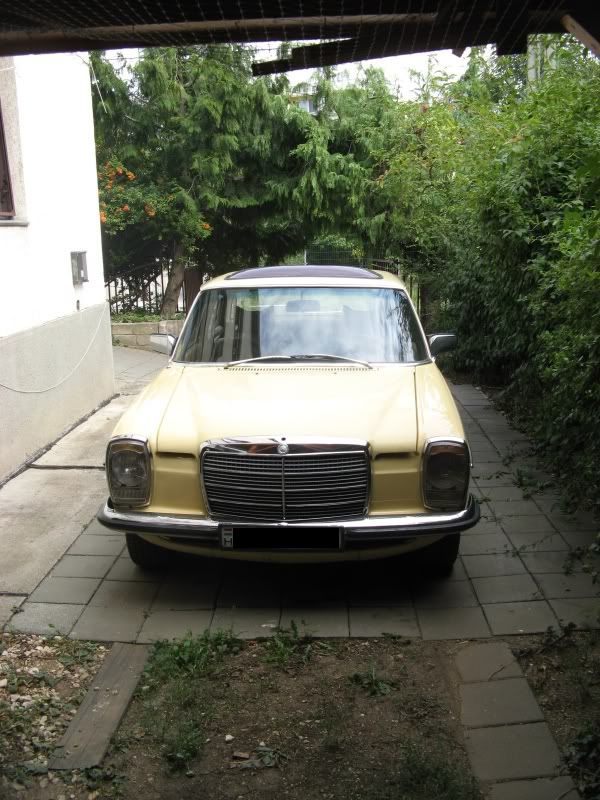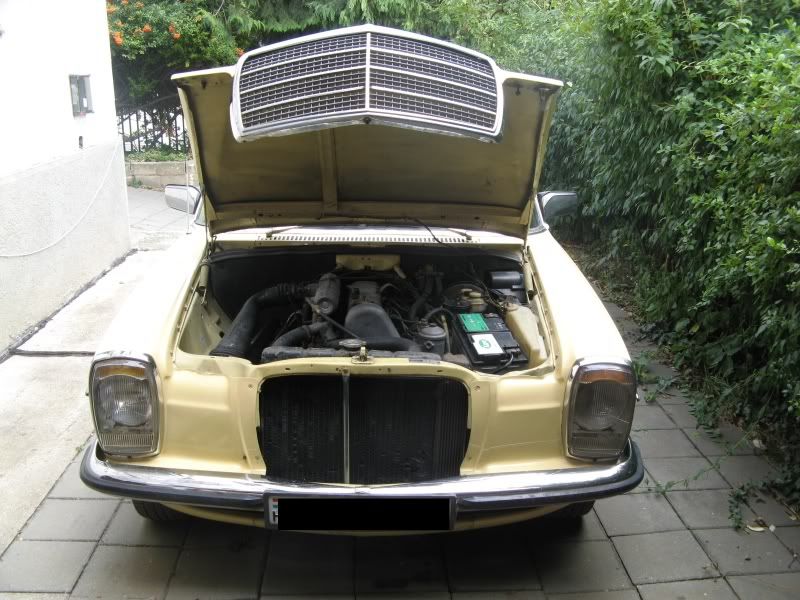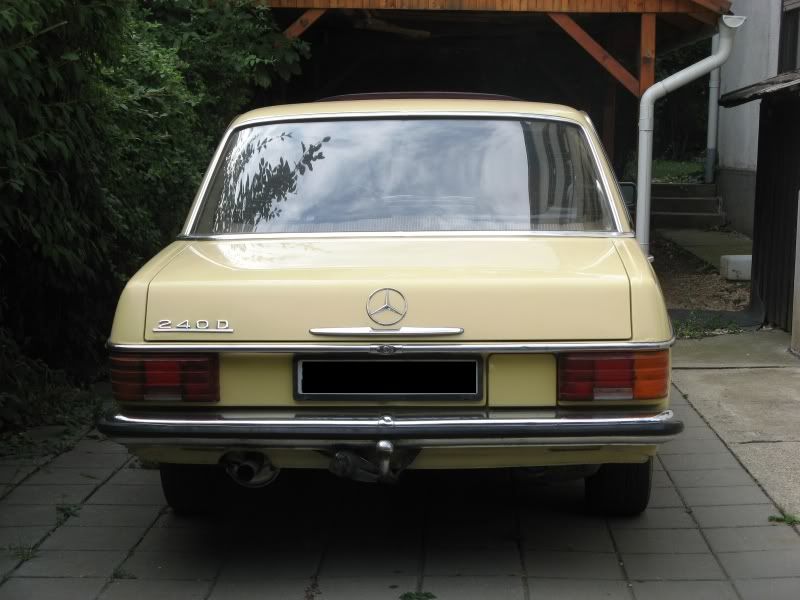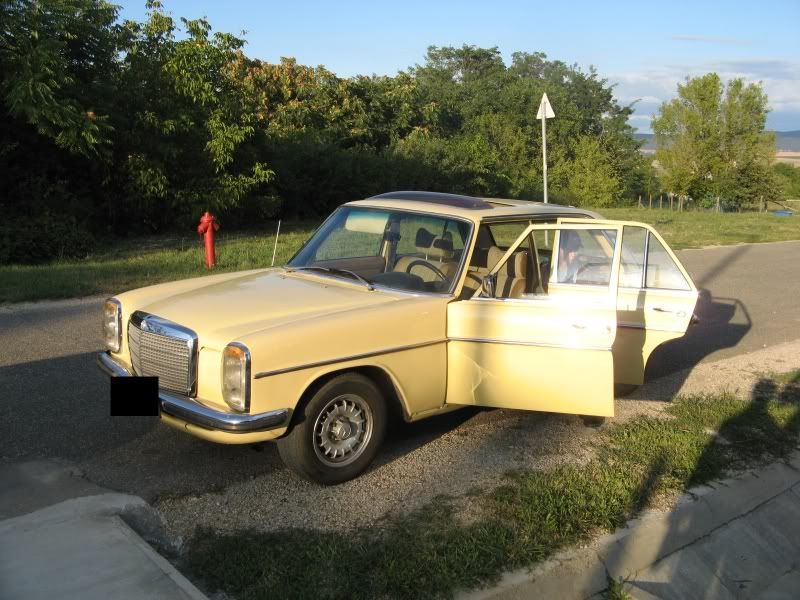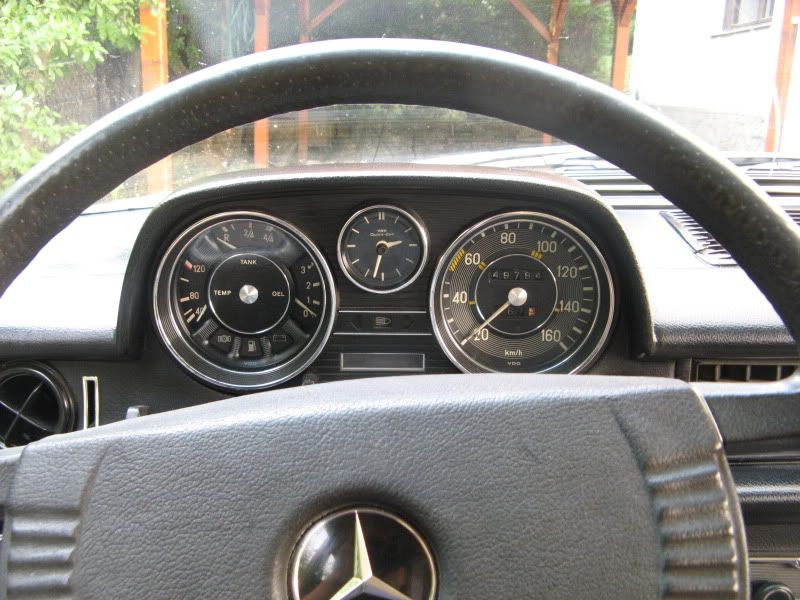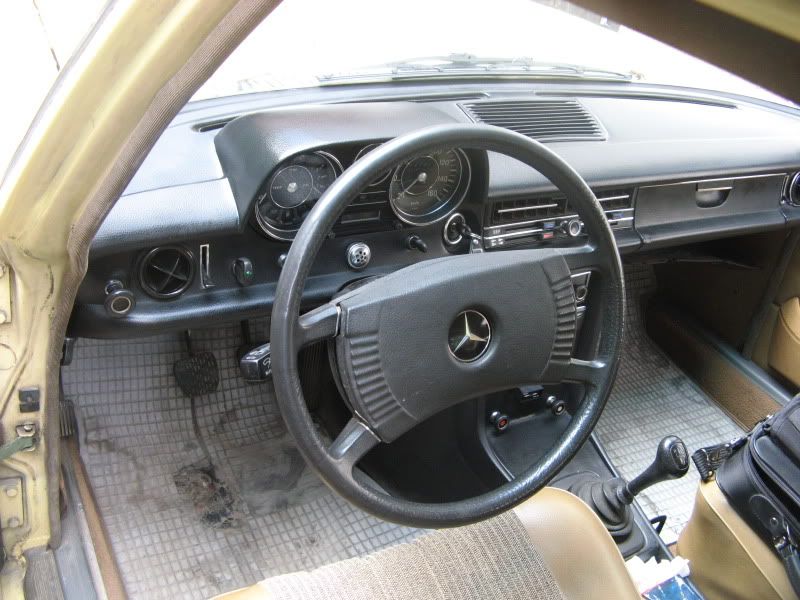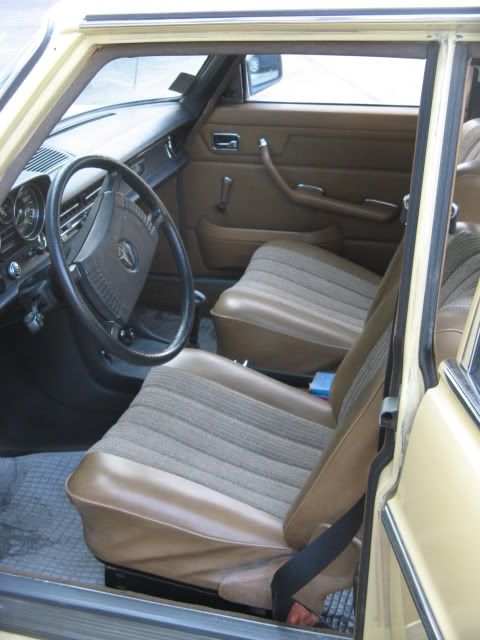 And now...some engineering pornography:
The roof-opening hook: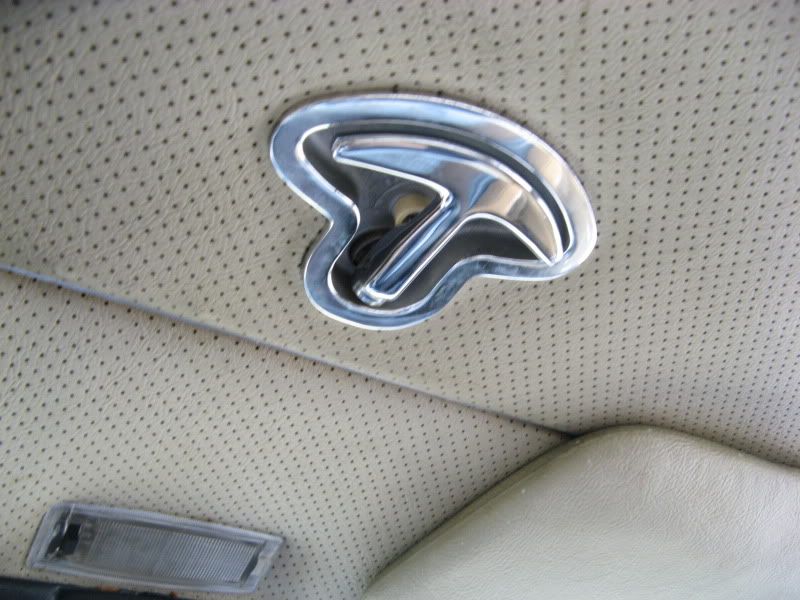 The original radio (working...the lining under the glovecompartment needs work):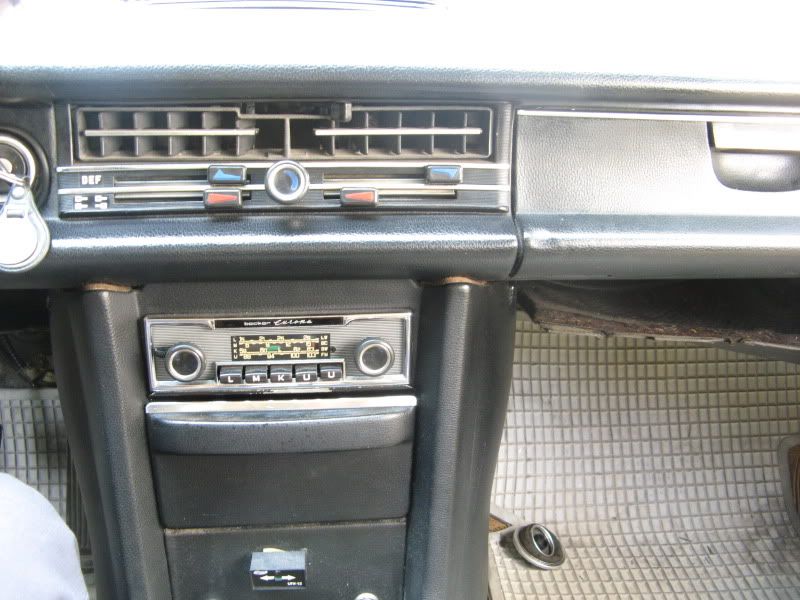 The engine: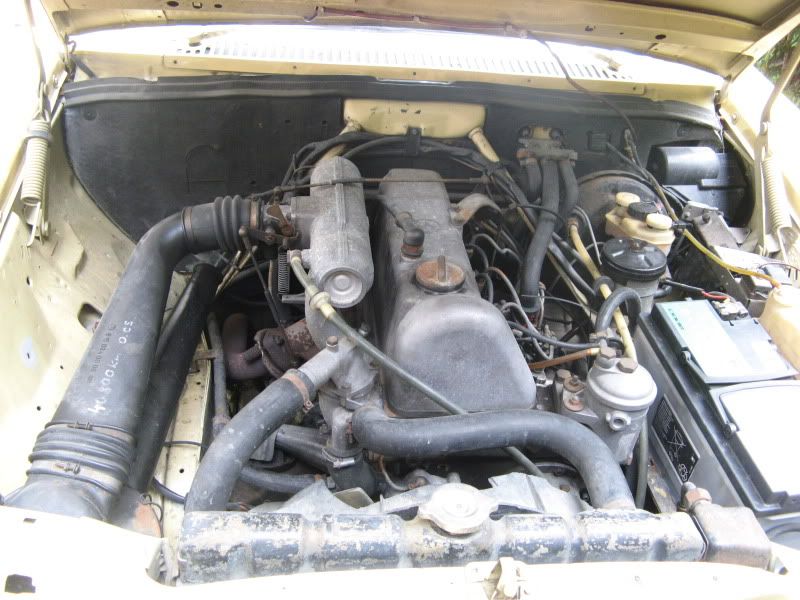 And one last shot for all you skeptics out there:
Car + my phone: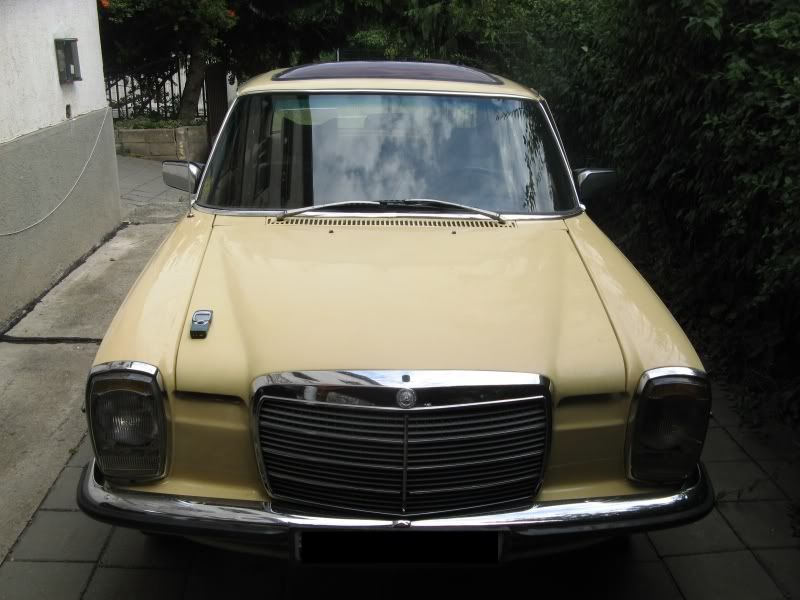 Last edited: