Joined

Jun 20, 2005
Messages

1,111
Location
Car(s)

Caged Clio 182 Track Car
Ok, after a long time I've had a go at building my own website. Before I post the link, there a some questions I have, which will be more obvious when you look at the site!
The website is pretty well finished APART from the arrangement is completely off! I have no experience with html or css, so I dont know how to move the banners. I want the final site to be arranged like this: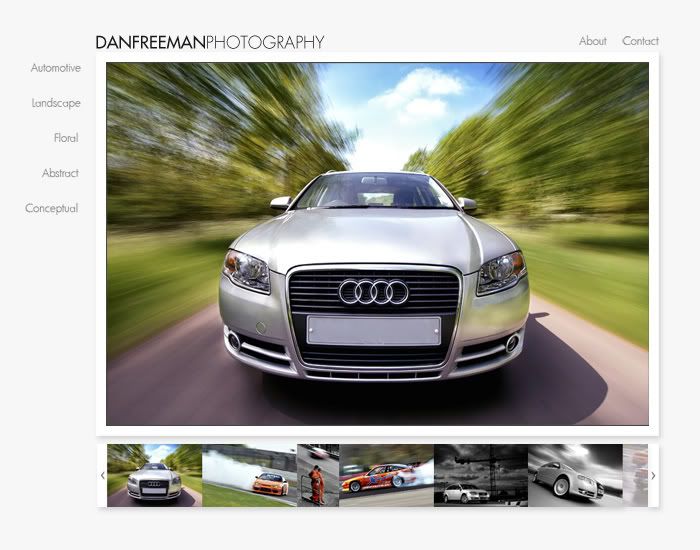 Heres the link to the site so far
http://www.danfreemanphotography.com/
I understand I need to use css to arrange the two seperate banners, but I havent got the first clue how to do that!
This is the only thing that I need to do to almost finish the site, so all help is much apreciated!