Joined

Oct 4, 2009
Messages

4,581
Location
Car(s)

None, right now. Bye Bye Mustang. :-(
Thanks, TAG!

P.S. Any thoughts as to what you'll be replacing the Taurus with? (I'd recommend another, much newer Taurus - 2008+)
Actually, I am thinking of a newer one. It's been a good car considering the rust. The engine is still so quiet, I can sit at a red light and almost not hear it running at all.
If I had any welding skills, I'd give it a shot at fixing it. I'm still thinking of keeping it for parts or...something, but when I was checking the underneath...this came right off in my hand: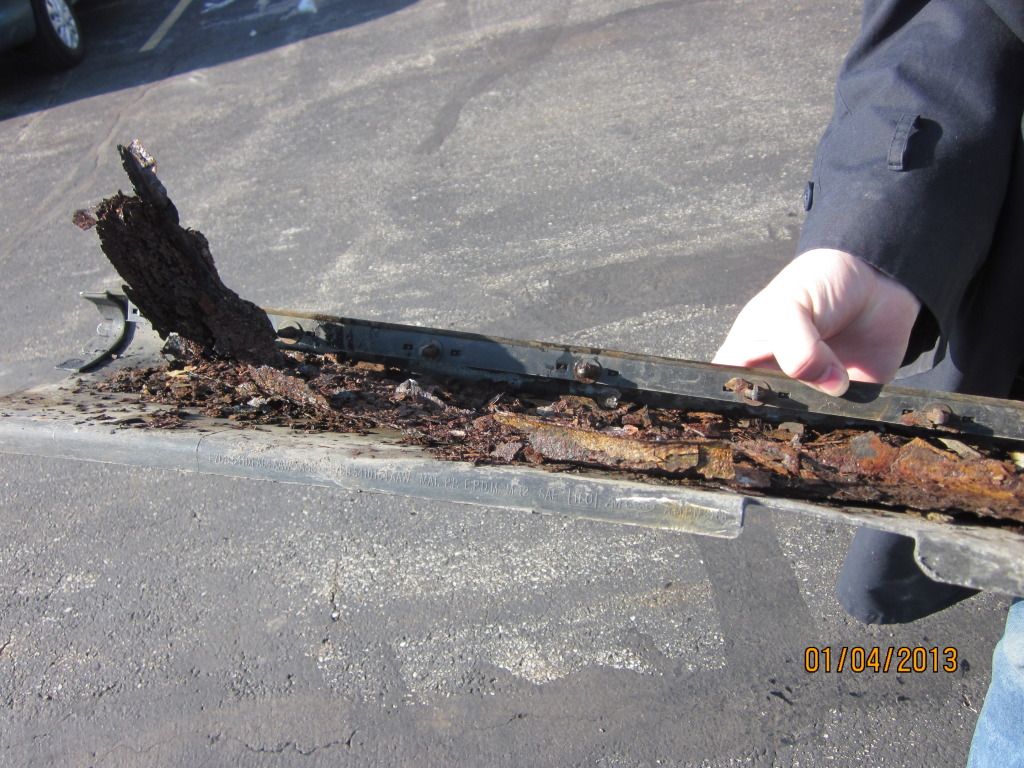 Time to just send it off to greener pastures. Or to go out in one last car duel to the death. I seriously couldn't risk anyone else driving this.
Although, Spectre's idea does have some merit.