Joined

Feb 2, 2004
Messages

889
Location
Car(s)

1998 BMW E39 540iA, 1979 BMW E21/4.0i
So it's been a while since I've posted here. I used to be pretty active in the Lens Flair thread in the Photography section, and probably still should be as it used to keep my photography pretty active.
Instead, I've spent a fair portion of my spare time over the last 3-4 years casually slaving away at this creation (and have blogged about the whole process over at
www.e21build.com
):
I started with a pretty well bone stock 1979 BMW E21 323i in Resedagruen with a BBS bodykit, ROH Casino wheels, and a pretend Alpina rear reflector:
If you're interested in reading the blog from the very beginning (Warning: it will take some time, there are about 130 posts in all) then the first post is here:
http://www.e21build.com/2010/03/car.html
Removed the original 2.3L 6 cylinder and 4spd Getrag manual gearbox:
Did a little bit of wiring:
Modified (poorly, I must say in hindsight!) the transmission tunnel:
As well as cutting away most of the radiator support:
Fitting the much bigger, 4L SOHC straight six from an AU Falcon (Australia) with a rather angry, large duration and lift cam.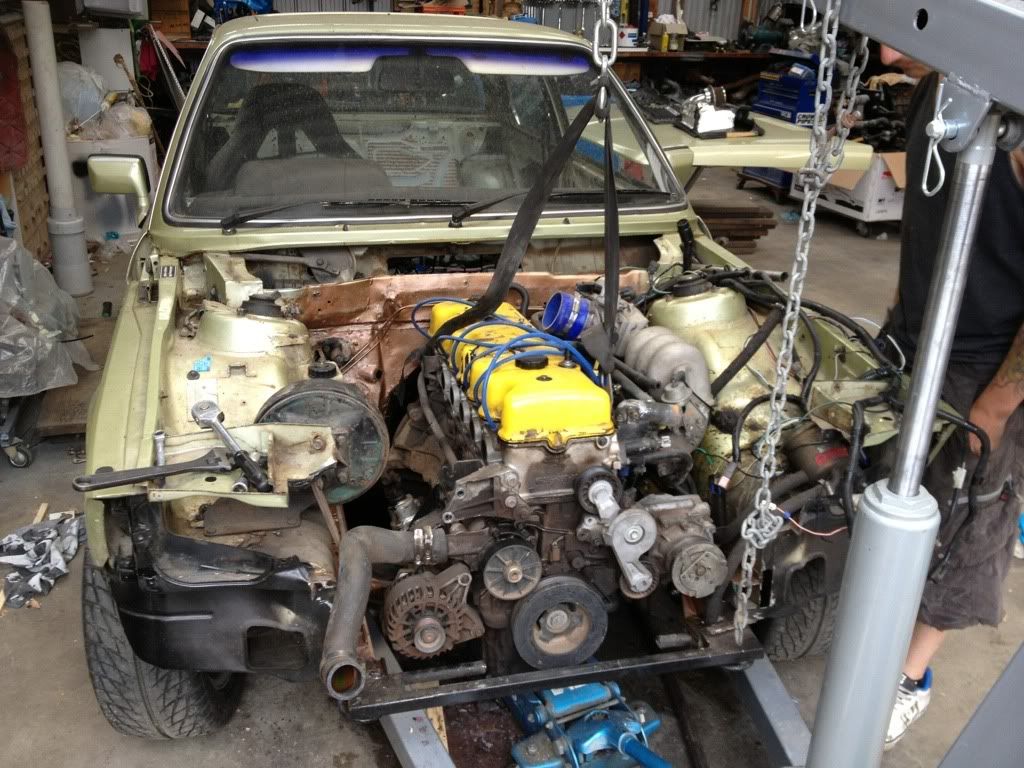 Modified even more of the transmission tunnel:
Installed a fuel cell:
Made room for much larger factory falcon radiator:
Built some extractors:
http://www.e21build.com/2014/03/extractors.html
Had a single piece tailshaft manufactured:
Did some driving...
Welded the diff, took it to the local drags (at the local airstrip!) and proceeded to break a CV joint.
Replaced that and that's where we stand now:
Anyway, anyone who wants to follow the build can continue to do so on the blog - again
http://www.e21build.com