Joined

Aug 1, 2006
Messages

8,237
Carter Page falls into a gap in the law:
Trump-Appointed Judge Dismisses Carter Page Lawsuit Against the FBI Despite Finding 'Little Question' Agency Engaged in 'Wrongdoing'​
"[T]hat Congress allowed suit against only those who conduct unauthorized surveillance, and not those who at the application stage mislead the FISC to approve that surveillance—may seem odd," Friedrich writes. "But it is not so 'absurd when considered in the particular statutory context,' as the Court must."


The judge goes on to write that FISA is a law that was passed "to counter the abuses of warrantless surveillance" but that Congress, when it passed the law, did not anticipate any kind of relief for surveillance conducted with a warrant that was falsified – as happened, on several different occasions, here.
"There is little question that many individual defendants, as well as the agency as a whole, engaged in wrongdoing," the judge notes, while tossing the claims.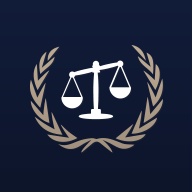 lawandcrime.com